A virus capable of remotely controlling an Android terminal finally appears, and also personal information transmission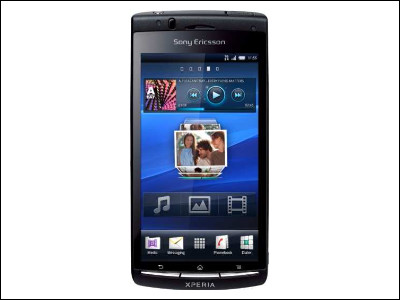 In February this yearThe first Japanese version of Android virus appearedAlthough I told you that, I finally found a virus that can remotely control an Android terminal.

In addition, the above picture has been officially announced the other daySony Ericsson's smartphone for the Japanese market "Xperia acro"It is.

Details are as below.
Dr.Web - We provide complete protection against Internet threats: Doctor Web Pacific Co., Ltd.

According to a survey report for April 2011 released by a security company "Doctor Web Pacific", a full-fledged back door (meaning back door for a malicious user to make an intrusion) was discovered for the first time in Android in April It is said that there are two subspecies.

One of them is "Android.Crusewin" and the following message arrives at the user, and clicking the link in the sentence will download the software including the virus.


MMS / GPRS / EDGEのアップデートされたコンフィギュレーションを受け取りました。新しいコンフィギュレーションを使うには次のリンクに進んでください: http://.../flash/MM329.apk≫

When the software is installed, the Trojan horse starts downloading the XML configuration file, but this software has a function to operate the Android terminal, such as sending an SMS by a command from the server.

Also, several new Trojans for Android have been found and included in the widget that allows sending to selected numbers and sending SMS that were distributed on the Chinese website "Android. Spy.54 "or a variant of" Android.Spy "that registers in the background service and connects to a malicious site and transmits the personal information of the victim corresponds.

It also has been revealed that the Trojan downloads an XML configuration file containing commands to start sending spam SMS from infected devices and commands to arbitrarily add specific sites to browser bookmarks.
in Mobile, Posted by darkhorse_log