Google officially announces correspondence to "malicious applications" such as viruses for Android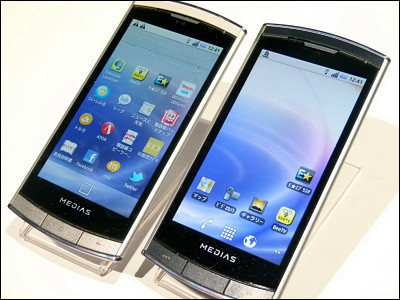 In late February Symantec, a major security software company,The first version of the Japanese version of Android application, that the virus mixed is deliveredWe announced that Google officially announced its response to malicious applications such as viruses.

In addition, the above picture was released by NTT docomo the other dayWorld's thinnest smart phone "MEDIAS"is.

Details are as below.
An Update on Android Market Security - Official Google Mobile Blog

According to Google's official blog, the company said on March 1Multiple malicious applications are distributed on the Android MarketI noticed that, I heard that they responded immediately.

These applications are a vulnerability of Android OS which has already been clarified, and it does not affect version 2.2.2 or higher. Even if it infects it, it is said that it was only collected ID numbers of mobile phones called "IMEI (International Mobile Equipment Identity)" and "IMSI (International Mobile Subscriber Identity)" and Android OS version information.

Also, in addition to deleting malicious applications from Android Market, we suspended the relevant developer accounts and reported to the police authorities, and for users who already installed these applications, Removal is done remotely.

If you download and install a malicious application from Android Market, you will receive an email from "[email protected]" within 72 hours, update the security tool, The corresponding software will be deleted automatically.

Google currently implements a number of measures to prevent malicious applications from being distributed via Android Market and states that it is implementing initiatives against security issues with partner companies.
in Mobile, Posted by darkhorse_log