Aya Hirano I tried all 10 types of Denny's hamburger recommended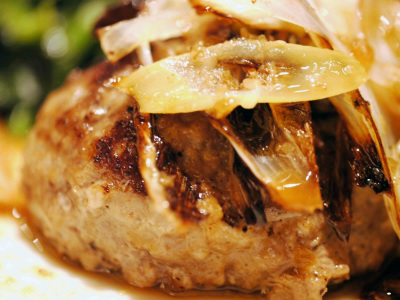 The state of the event where the person himself introduces the smartphone application which Aya Hirano became AR (Augmented reality)Although I told you,Aya Hirano recommendsI ate soon because I could not stop having hamburgers to eat.

This time, the newly introduced hamburger steamed "Hot Deep Bacon Steak & Beef 100% Hamburger" with a thickly cut 60 g smoked JAS senior bacon as a steak and "Fawagra Saute & Hamburg Rice Plate "and other products with various tastes added. What kind of taste do you finish each?

So, the appearance and taste of 10 types of Denny's hamburger are from the following.Denny's Hamburg Marche | Menu introduction | Denny's

I visited Denny's Amagasaki Tachibana store this time.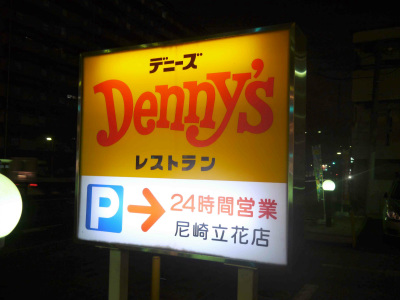 The door is a mark of Seven & i Holdings.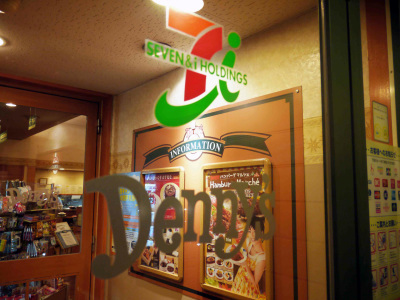 Thickly sliced ​​bacon steak & beef 100% hamburger "220 g".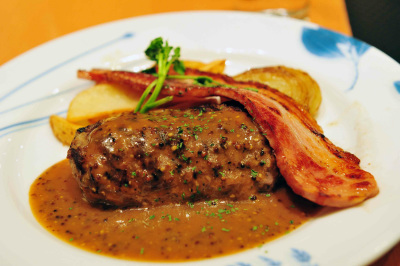 Aya Hirano will introduce mustard sauce when opening the menu.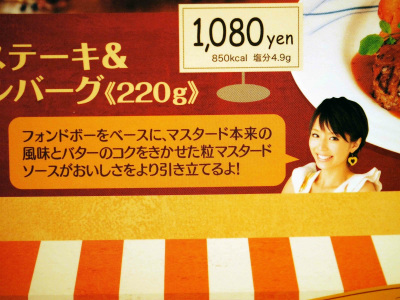 Hamburger sauce is mustard sauce.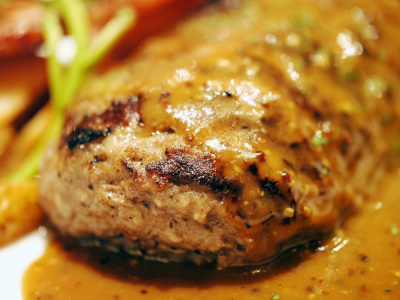 Mustard sauce makes grain mustard acidic accentuate, refreshing feeling. The meat is just 100% beef and you can feel the taste of the meat firmly.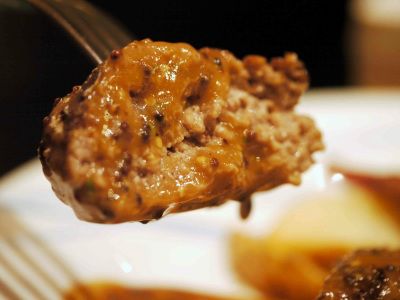 Bacon is quite thick. It has a salty taste, and it also feels like a fine bacon, which grew steadily.



Fowagra saute & hamburger rice plate.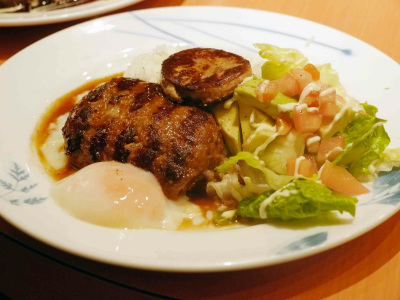 Aya Hirano is also introducing Teriyaki sauce in the menu.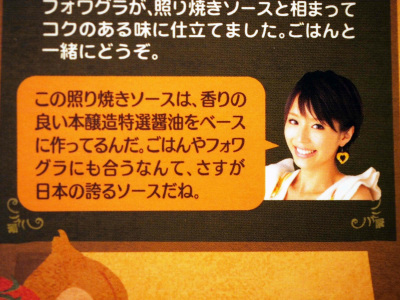 Fowagra is about one-third the size of hamburger, but enjoying the taste of Foie gras is enough size.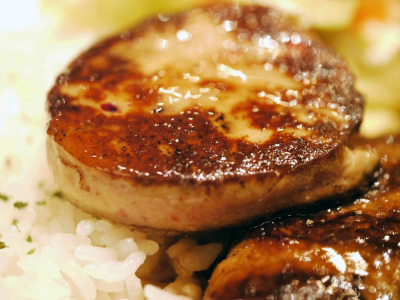 When you put it in your mouth together with hamburger steak, the taste of Foie Gras' rough richness enhances the taste of hamburger steak. Fried fried eggs, avocado, etc. This plate feels like being stuffed and filled with things that are rich.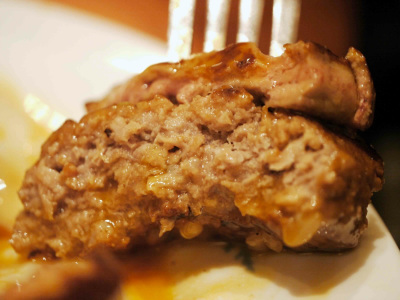 Spicy soup curry hamburg.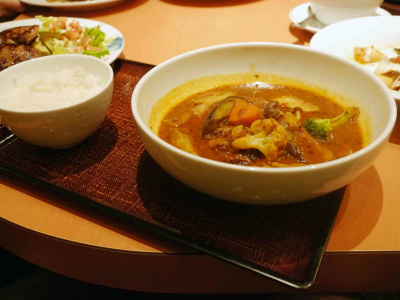 This is also Aya Hirano's recommendation. The flavor of basil is hidden.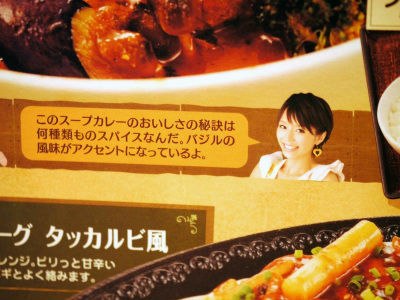 Broccoli, carrots, eggplants, potatoes, soup curry with plenty of vegetables.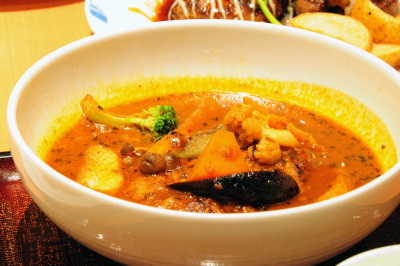 The soup curry seems to be made so that the curry taste is not so powerful and it does not destroy the taste of meat when eating with hamburgers. Curry is also modest in spicyness, so it seems that even people who are not good at hot things are likely to eat deliciously.



White cheddar cheese fondue style hamburger steak with vegetables.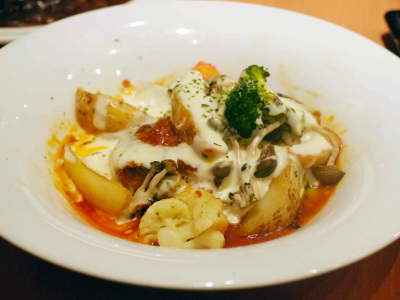 There are plenty of vegetables here. Broccoli, carrots, potatoes, Eggi, etc are included.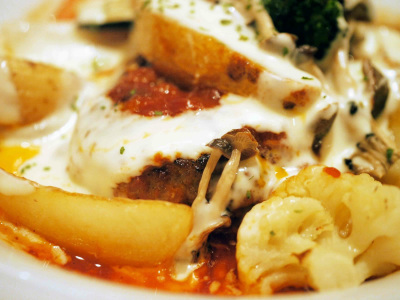 The taste of cheese is pretty solid, and it seems to be recommended for people who like cheese. There is also a combination of tomato sauce and hamburger steaks called cheese, finished in a product with a high degree of completeness.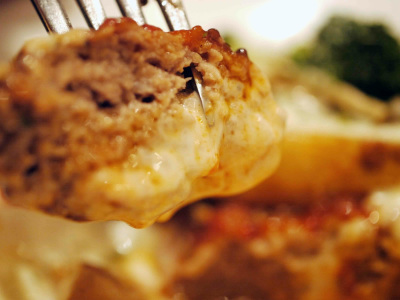 Plenty of collagen Japanese style pot burg.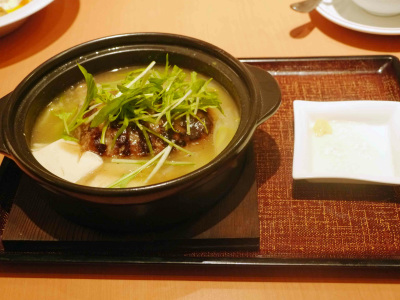 Apart from hamburger steak, tofu, mizuna and Chinese cabbage are included.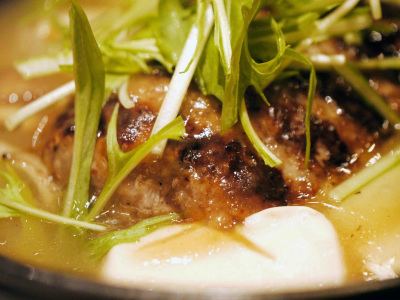 The flavor of ginger adds a refreshing accent to the taste of Japanese style prawns. Although I feel like eating a cooked pot rather than having a hamburger steak, in the editorial department it was a popular hamburger stepping in among the top 10.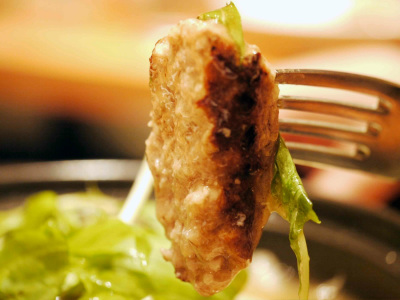 Stir-fried hamburger steak.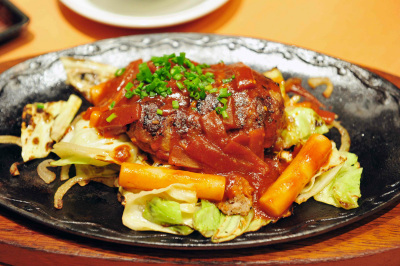 Cabbage and topgogy together.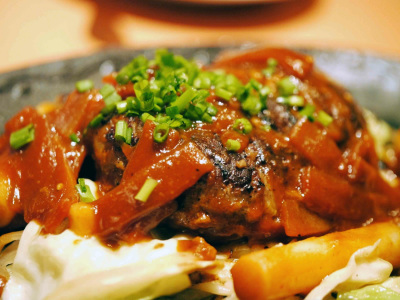 The color is like kimchi, but its flavor is solid only as far as "spicy". It is a taste like Hoycorrow, it is spicy, but it is rich with richness.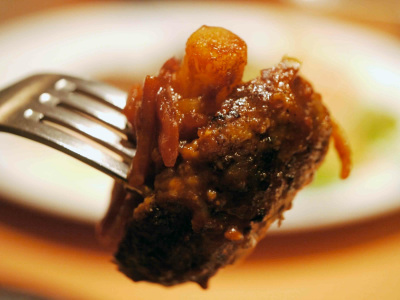 Grilled steak and shimmering Mayo hamburger steak.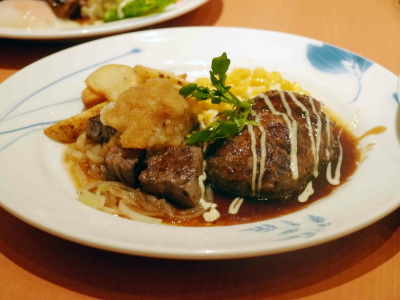 There are plenty of white radish on the steak.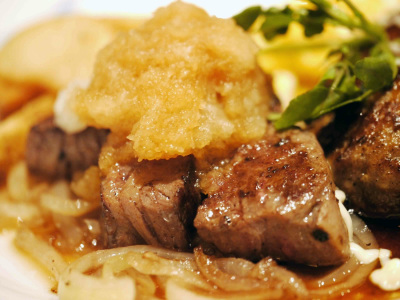 The meat of the steak is quite fine. The fragrance of Daikonori is also living properly, and this product will rather feel a strong appeal to the steak. Hamburger is a delicious taste of teriyaki sauce and mayonnaise, so it may be better to start eating from steaky taste steaks.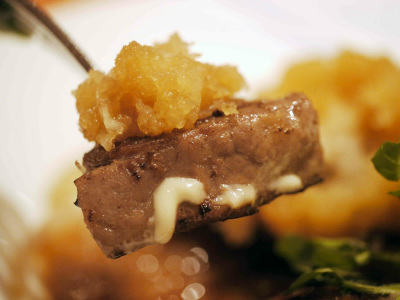 Denny's Premium Beef 100% Hamburger "220 g" (Wasabi Oroshi Flavor Soy Sauce).



You can choose two sources of "demiglace sauce" and "Wasabi Oroshi flavor soy sauce", but because it is recommendation of Hirano Ayan, this place will be "Wasabi Oroshi flavor soy sauce" here.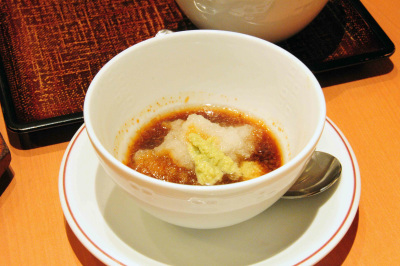 Beside the potatoes, the smell of potatoes is alive and it's quite delicious.



We will have plenty of wasabi grass. The fragrance of wasabi makes a refreshing taste of beef's 100% meat refreshing. Recommended dish for those who like to eat meat with wasabi soy sauce.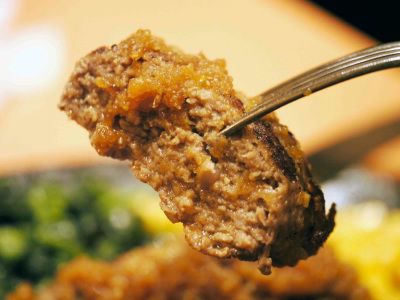 Japanese style hamburger steak.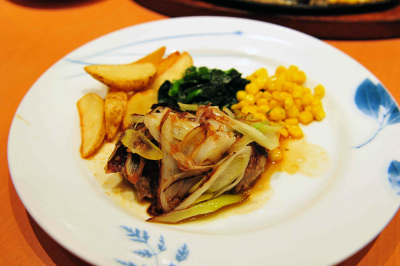 There are plenty of green onions, Japanese-style sauce is dripping down slowly.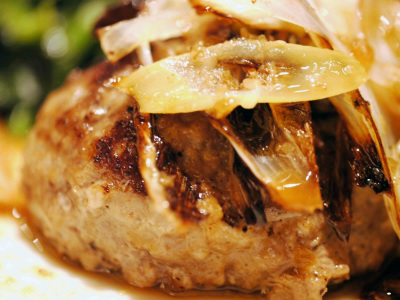 I will get together with green onions. Japanese-style sauce is surprisingly coming in, and it is compatible with green onion, but when the green onion disappears, the balance of my heart collapses. It may be good to eat while adjusting well so that it can be eaten together with green onion until the end.



Demiglas hamburg.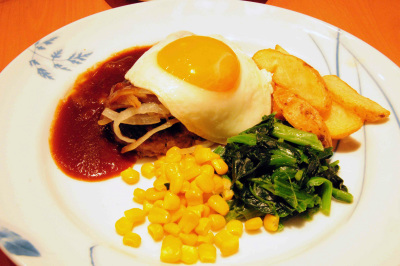 After all it is a real pleasure to put a knife in fried eggs and combine yolk and sauce.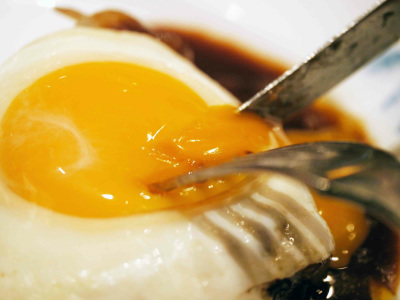 It looks delicious how delicious the yolks feel dripping.



When it is covered with fried eggs, the meat taste and the gentle taste of the egg harmoniously harmonize, this is like a hamburger. The demiglace sauce has a very orthodox taste, but it is also a taste that does not detach the base as much as it is suppressed.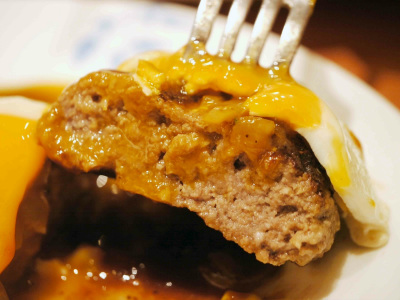 Ten kinds of hamburgers of this time were conspicuous items which were strong, unique. As a Japanese style hot pot and Taccarbian style, hamburger steak which can not be seen in other places is completed with a solid completion degree, so even if you are not a fan of Aya Hirano, interested people may eat it.