Moss burger Summer Nan is "Nan tacos" and berries "Nan · Black Curry"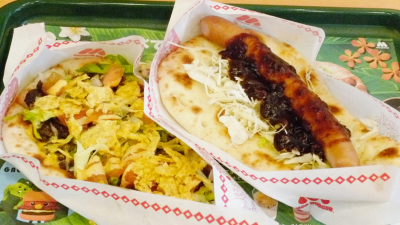 In response to the request that "I want to eat in the summer", Mos Burger's summer-only menu "Nan" series restored from last year also appeared this year.

This year's lineup is "Nan · tacos" finished in a Mexican style with a tacos-like ingredient on Nan and "European style with black curry and sausage with European style boiled over vegetables and fruits carefully" Nan · Black Curry ", so I went to eat quickly.

Arrived at Mos Burger.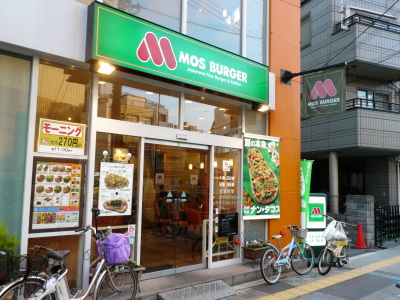 "Nan tacos" and "Nan · black curry" poster are pasted.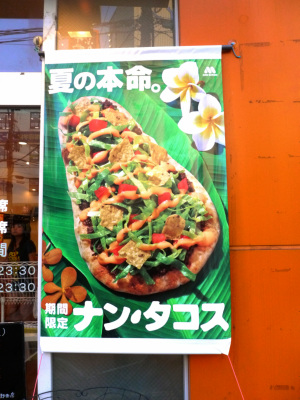 This is "Nan tacos" and "Nan · black curry"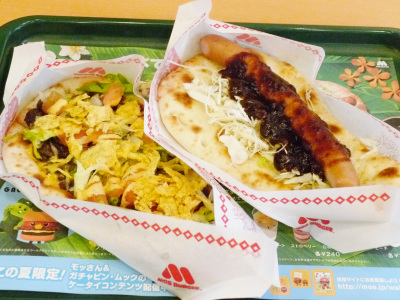 First off from "Nan Tacos".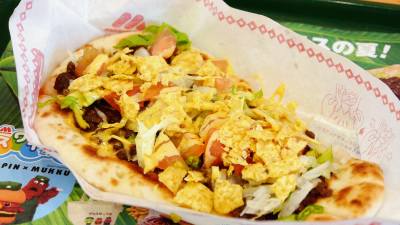 Nan · tacos is on top of Nan, with ground spices of ground beef, lettuce, tomatoes and corn chips, with cheddar cheese sauce on it.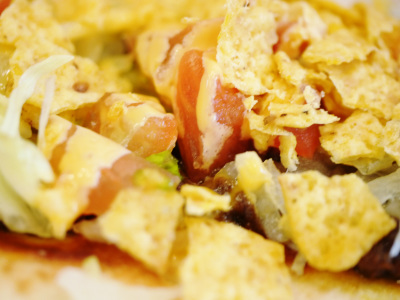 When you eat, the corn tip of corn chips mixes with the meat's spice first, and makes me feel Mexican flavor. I feel that lettuce and tomatoes may be more or less, but corn chips and meat are less persistent than I thought, a refreshing taste. Nan has eaten as a rich cake.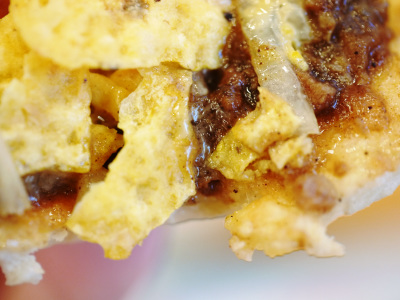 Next is "Nan · Black Curry".



Here is a big sausage on Nan, a sliced ​​cabbage on top of it, and a deep black curry is applied from above.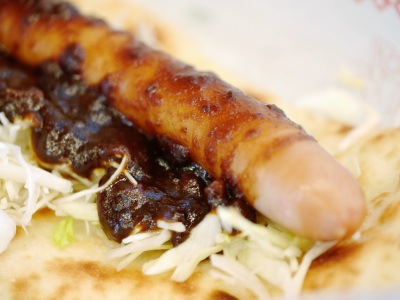 Black curry smells elegant curry spice, but when included in the mouth will sweet juicy fruit sweet. I do not feel hot much, but the scent of spice is solid, rich is a strong umami of fruits and vegetables, it is slightly different, but it is a fine curry. The sweetness of this curry matches the salty taste of the sausage and the texture that tasted good with the fluffy of Nan and it feels like eating a very luxurious hot dog.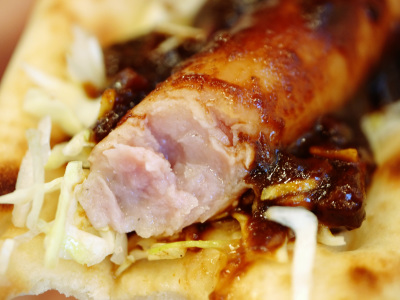 Both have been devised to stimulate appetite successfully with the scent of spice, it seems to be one of the options for when the appetite is falling due to summer heat.