Matsuya, a rich demiglace source is involved in two types of cheese hamburgers "Demi Tama & Demi Hamburger Set with Trout and Cheese"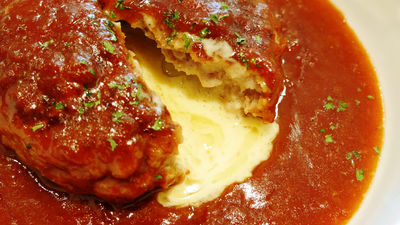 "Champignon sauce hamburger steak"Or"Horse tomato hamburger steak"From Matsuya who has worked on various types of hamburger steaks such as"Demi hamburger steak with cooked cheese"Demi-octopus hamburger steak set with delicious cheese"Has appeared. Fresh cheese and gouda cheese are put in hamburger and baked on steel plate The new menu that places plenty of demiglace sauce, even stimulating appetite just by imagining, actually eaten.

Demi hamburger steak dish with tuna cheese included newly released! | Matsuya Foods
http://www.matsuyafoods.co.jp/2016/02/19/3176/

Arrived in Matsuya.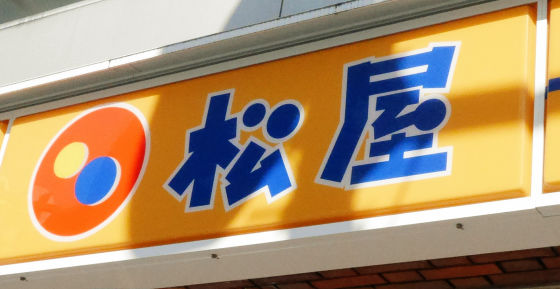 I bought a ticket for 630 yen including "Demi hamburger steak with tofu cheese" and 690 yen of "Demi Tama Hamburger steak with Toruro cheese" and handed it to a clerk and waited a while.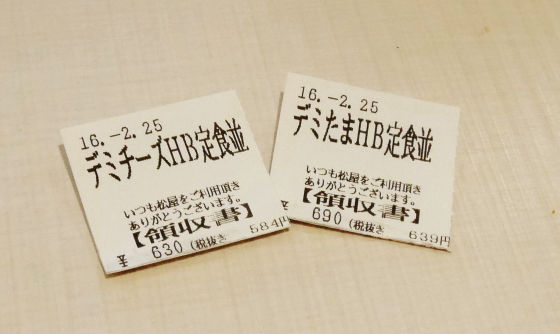 Within 5 minutes I had "Demi-Tama Hamburger Set with Trout and Cheese" brought in.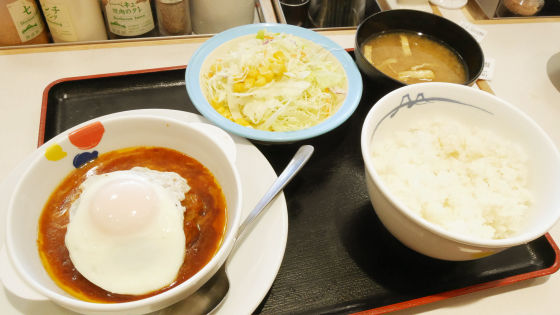 For the set meal there are plenty of cabbage and corn salad ......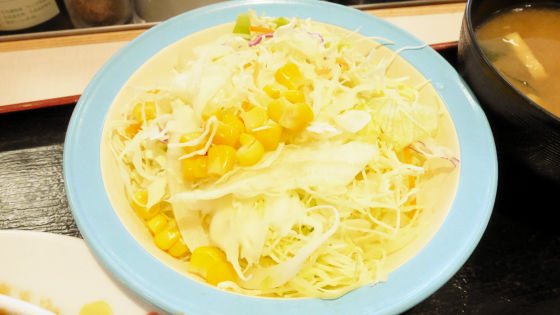 Miso soup is on.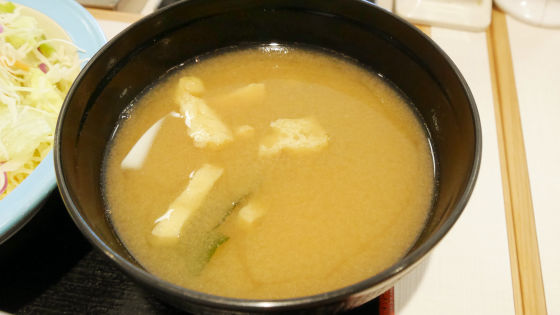 This is "Demi Tama Hamburger with Trout and Cheese".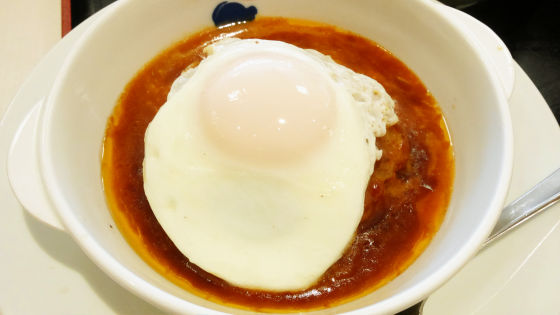 If you split the fried egg with a spoon, the yolks will ooze out.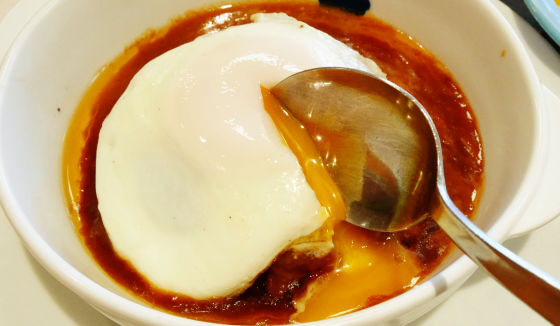 From the hamburger steaks cheese melted in the trot and overflows with the yolks.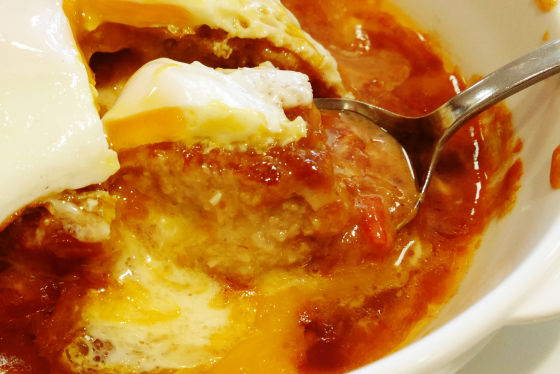 Demiglace sauce with yolk and cheese combined ......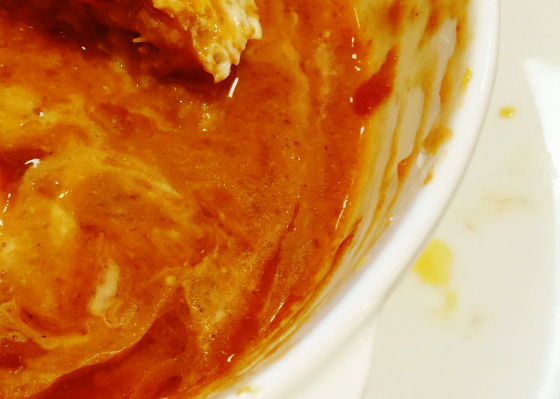 When eating with fried eggs through hamburger steak, rich flavored cheese is intertwined with hamburger, and demiglace sauce which is accented with tomato acidity does not accumulate. The fried egg yolk changes the demiglace sauce to a mild taste and overflows with plenty of delicious meat juice from hamburger steamed.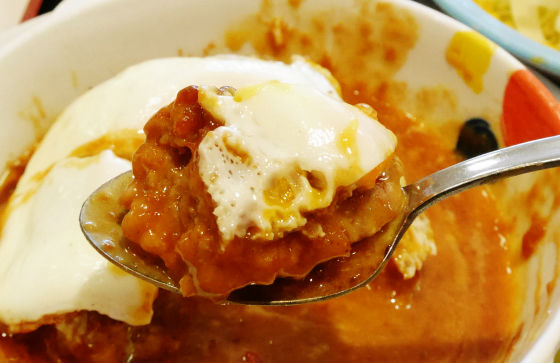 A rich sauce and hamburgers are perfectly compatible with rice.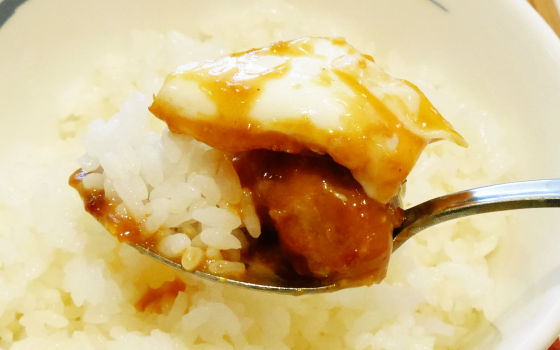 Next we will eat 'Demi Hamburger Set with Cheese and Cheese.' Here is a set of salad and miso soup.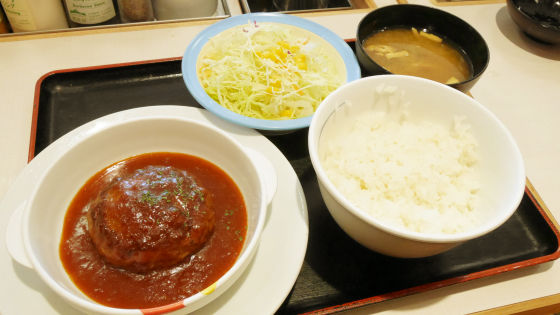 This is "Demi hamburger with roasted cheese".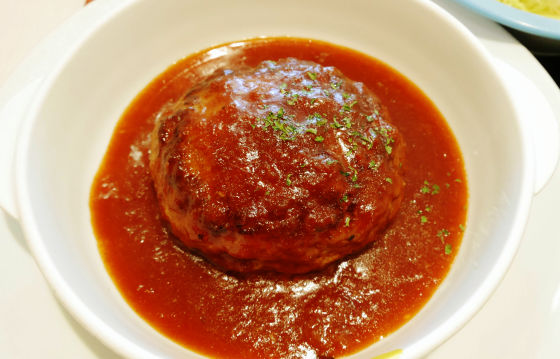 The red brown demiglas sauce is still in the vessel as much as possible.



Cut the cheese from inside as you break the hamburger with a spoon.



A bite mouthfully entangled demi grass sauce in hamburger steak. Compared with Demitama hamburger, there is no fried egg, so you can feel the original taste of Demigurasu sauce firmly. The cheese has a strong scent of Gouda cheese, but by eating with hamburgers, a strong aroma is just right to combine with meat.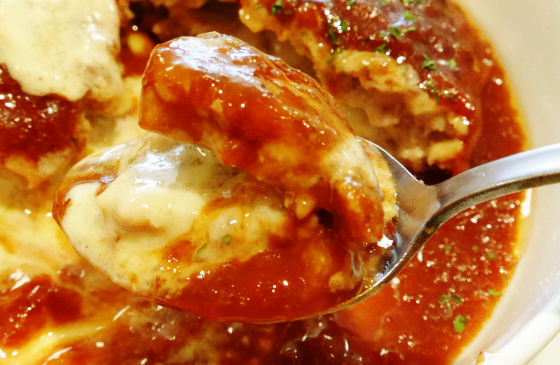 The compatibility with rice is also good, but the combination of demiglace sauce and meat is exquisite, so if you have red wine in Matsuya it is a level you want to order.