I tried Matsuya's ``Rich chicken's rich carbonara'' where the rich carbonara that is not pasta unexpectedly matches rice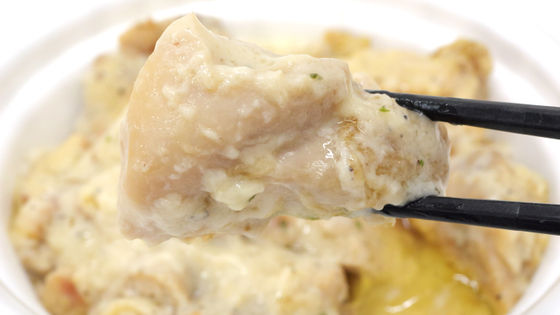 The beef bowl chain Matsuya's 'Goro Chiki' series has a rich carbonara sauce on it, ' Goro Goro Chicken Rich Carbonara ', which has been available since January 10, 2023 (Tuesday).
Grana Padano cheese
and raw eggs are used for the rich carbonara sauce, and it is said to be a rich dish, so I actually ate it and checked the taste.
A new addition to the 'Goro Chiki' series! 'Rich Chicken Rich Carbonara' New Release | Matsuya Foods
https://www.matsuyafoods.co.jp/whatsnew/menu/46041.html
Arrived at Matsuya.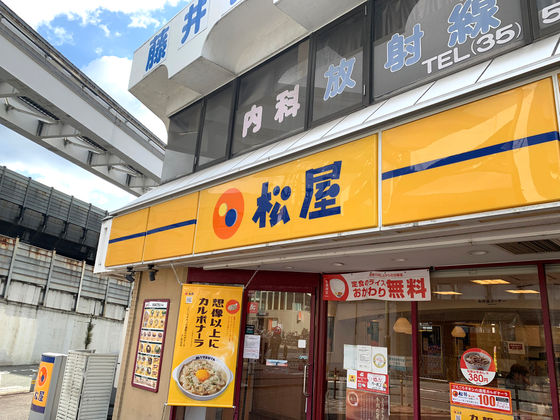 At the shop front, the rich carbonara of chicken was appealing.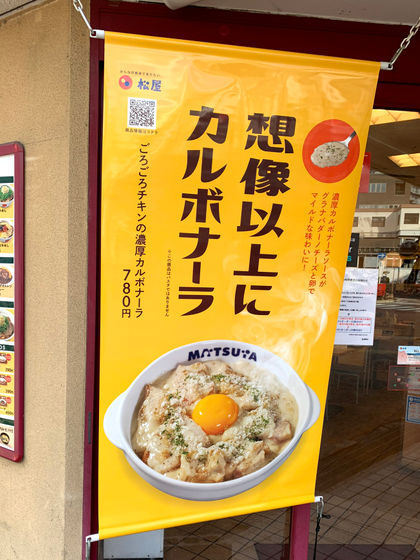 This time, I ordered and brought back the rich carbonara of chicken.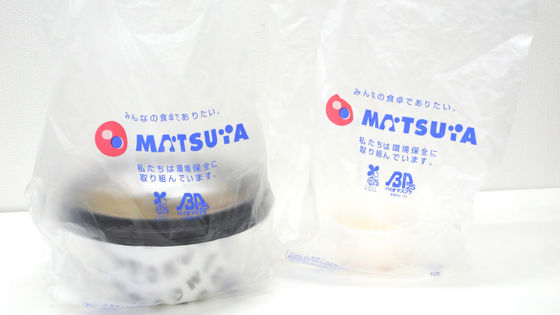 If you order a rich chicken carbonara to take home, it comes with a raw egg.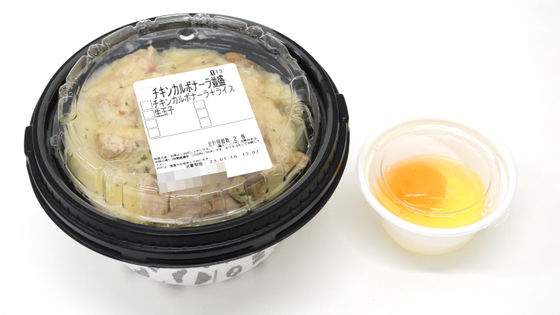 The container has a two-tiered structure, with ingredients on the top and white rice on the bottom.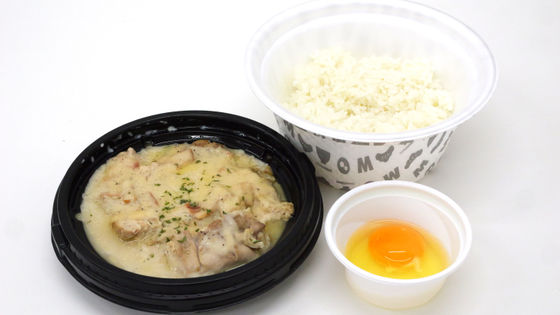 Looking at the ingredients nearby, it looks like this. In addition to being topped with cheese on the carbonara sauce, you can see that it contains chicken and bacon of a size that is a goro.



When you eat it, you can feel the sweetness of the carbonara sauce and cheese, while the punchy flavor of garlic matches the white rice and the next bite goes on. In addition, the chicken of a size that is worth eating feels the taste of chicken every time it is chewed, giving a very satisfying impression.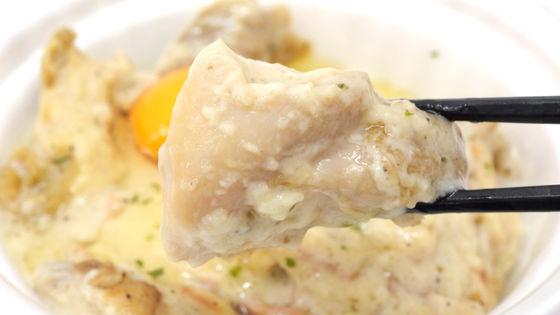 After eating about half, break the yolk.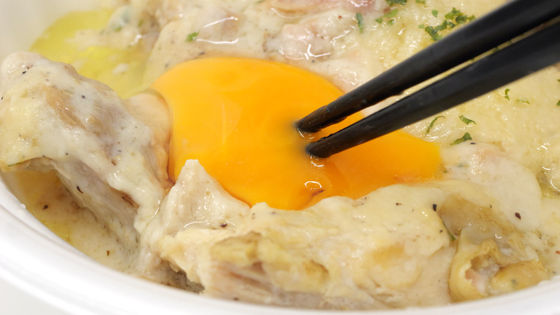 If you eat the rich chicken carbonara with eggs, it will change to a more mellow taste. The taste change due to the egg and the black pepper were good accents, and I was able to eat it until the end without getting tired of it.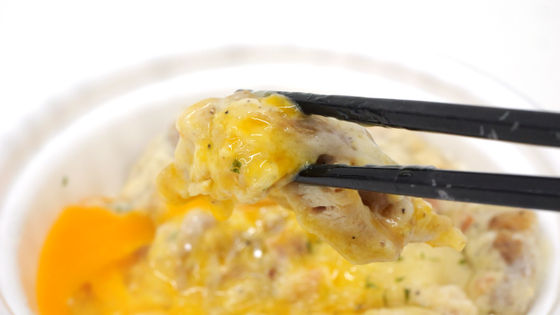 Rich chicken carbonara can be ordered from January 10, 2023 (Tuesday) at Matsuya nationwide except for some stores, and the price is 780 yen including tax. Takeout is also available, but miso soup is not included with takeout, so you need to purchase it separately.