Matsuya's limited period of time together with rich bamboo sauce, beef and half-baked fried eggs "rice ball egg plate"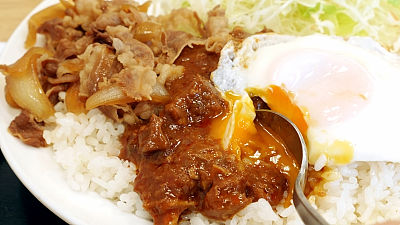 Bean paste sauce spicy and sesame oil flavored lively folk sauce and beef · fried egg topped with riceTranquil Egg PlateMatsuya is offering it from Thursday, March 17, 2016. I actually went to the shop to eat what kind of finish it was.

Everyone 's Egg Plate new release! | Matsuya Foods
http://www.matsuyafoods.co.jp/2016/03/11/3195/

Arrived in Matsuya.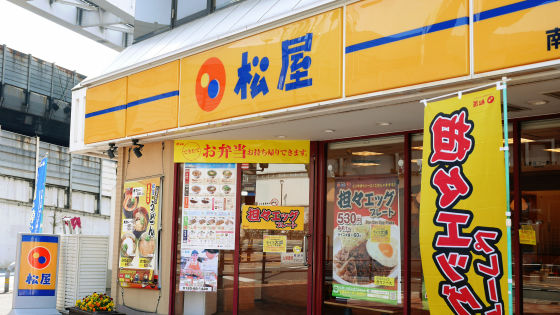 It is an egg plate that is widely listed in the shop front.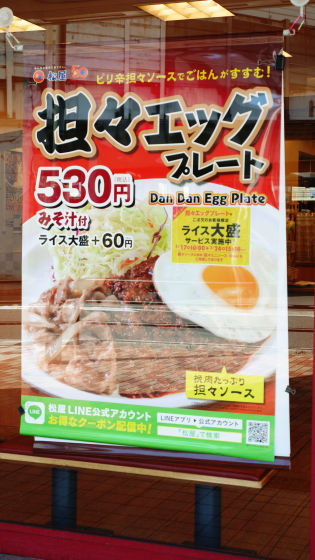 I will purchase a ticket at the store immediately. Taxillary egg plate is 530 yen including tax and tax included, rice is prime served at 590 yen including tax.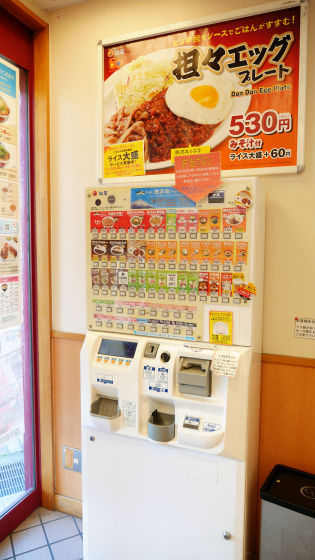 After waiting for a while, carriage eggplate with miso soup arrived.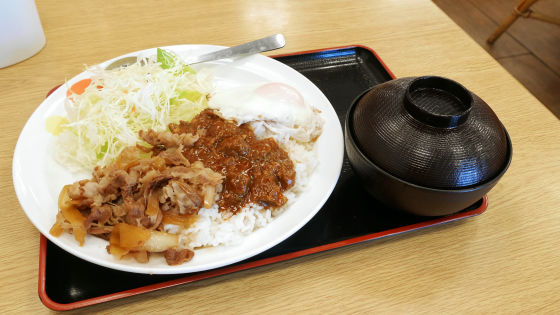 On the rice is sliced ​​meat and bean sauce used for beef cattle and fried egg soup.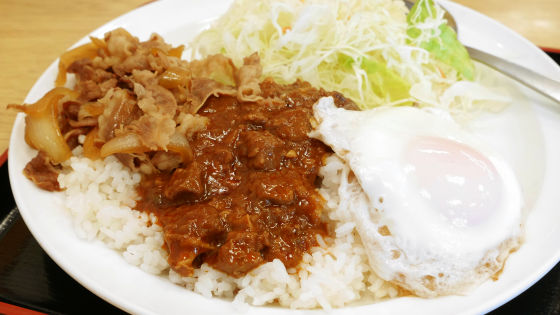 Compared with iPhonen 5, this is about the size, and the volume is plentiful.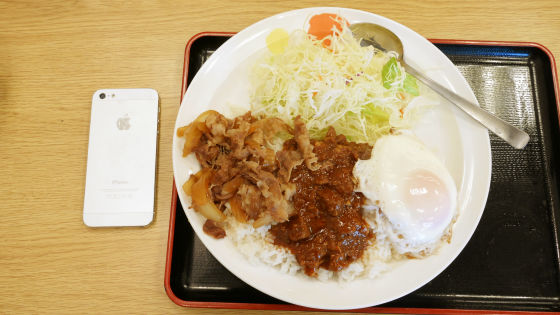 So, as soon as I killed the eggs, the yolks were trolley and mature.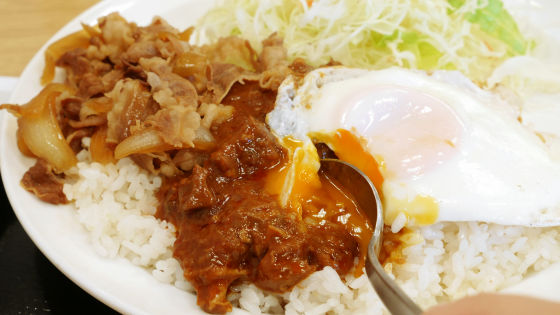 When trying to eat while cooking rice with sauce and eggs, compatibility of miso 's flavorful rich source and mellow egg is outstanding. It also has a flavor of peashell sauce and it is authentic taste, even a person not good at hot products can be deliciously eaten. Because seasoning is solid, rice goes on and on steadily.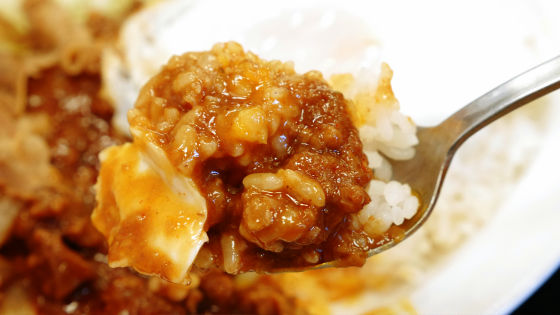 Minced meat was used for meat miso of Bamboo noodles, but this bamboo sauce was made with a mass of fleshed meat, so there was a response to eating.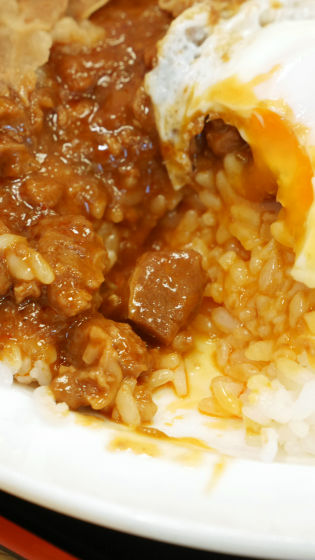 Since the taste of dressing sauce is deep, I do not feel much like beef tenderness even if I eat it with sliced ​​beef.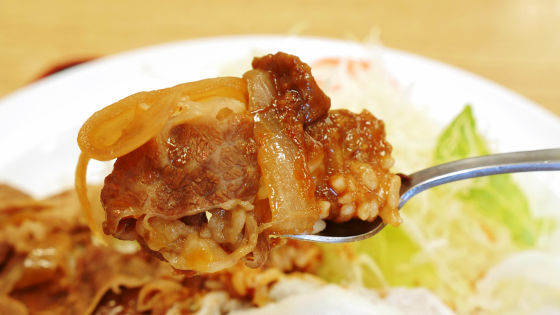 Let me clear the inside of the mouth with a salad ... ...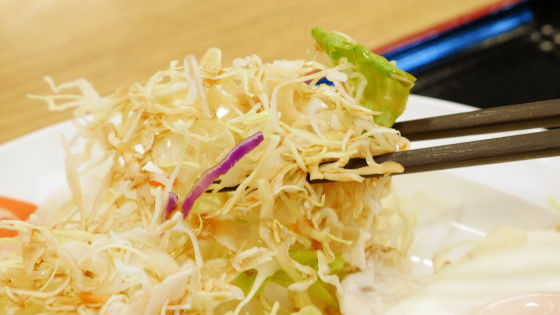 It is OK even if you only eat beef cattle without getting entwined with a rich source. It is a plate that can enjoy two tastes at once.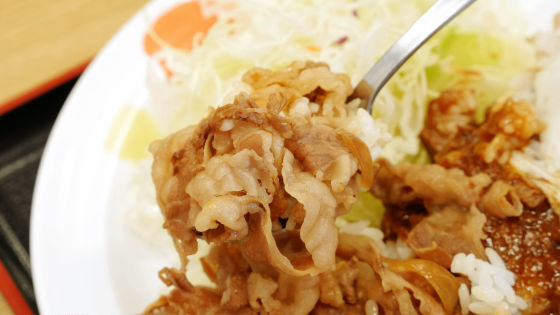 In addition, the Egg Platters are free until the 15th of March 24th (Thursday) rice syrus.