I ate Mr. Matsuya "Brown stew Hamburger steak dish" using French mushrooms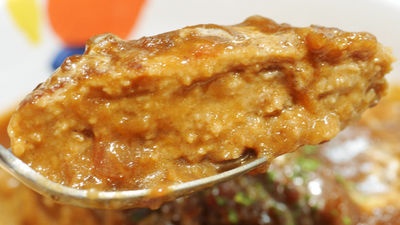 Launched in November 2014 "Flavor Vegetable Meat Sauce Hamburg"Matsuya used brown stew on January 15 (Thursday)"Brown stew ham burger set mealWe released the. Brown stew went to a shop with things of commitment using French mushrooms.

Brown stew Hamburger steak set new launch! | Matsuya Foods
http://www.matsuyafoods.co.jp/2015/01/09/2806/

Arrived in Matsuya.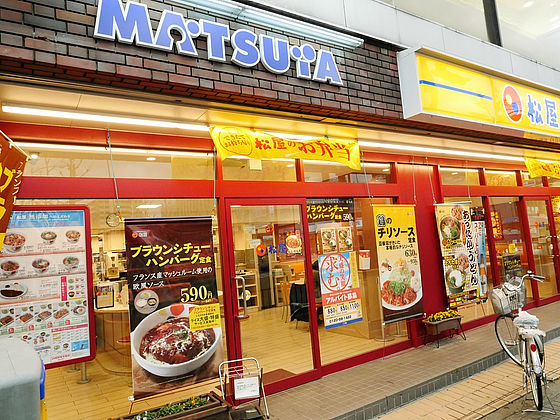 Appeal new products even at stores.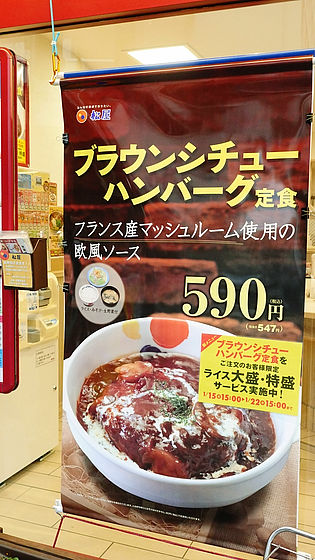 Looking at the ticket machine ... ...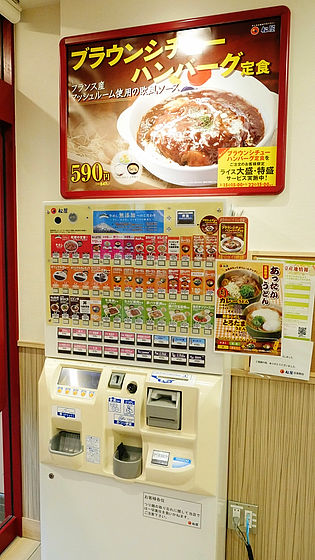 "Brown stew hamberg set food (590 yen including tax)" found on the upper right. I will order it at once.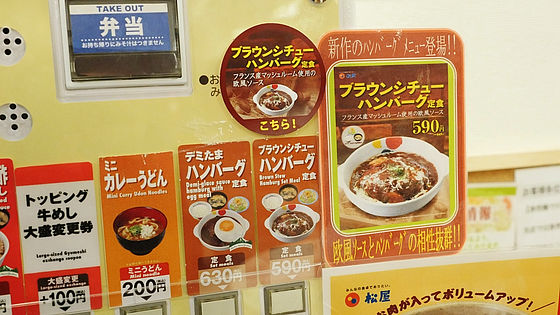 Wait 5 minutes I got a menu in a little. The set meal is a set of rice, raw vegetable salad, miso soup.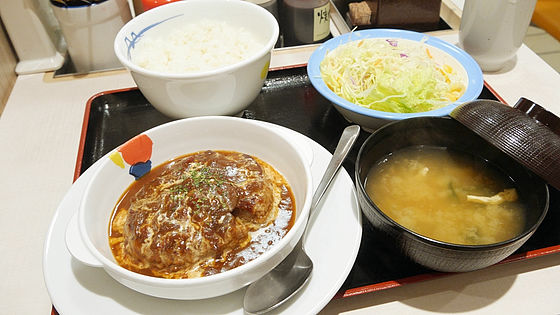 Brown stew Hamburger is a menu that you can eat with a spoon without a fork. When arriving at the table, the sweet smell of Brown stew spreaded to the table fluently.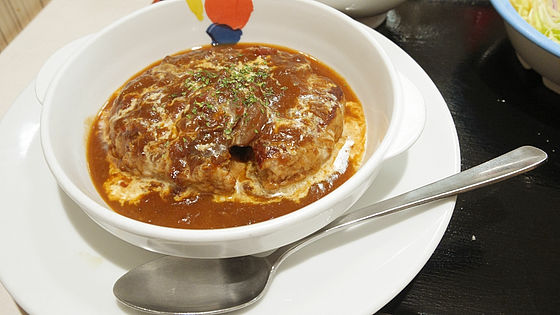 There is plenty of stew on top of the hamburger steak and you can see the appearance of mushrooms and parsley.



Fresh cream is also applied, making it rather authentic.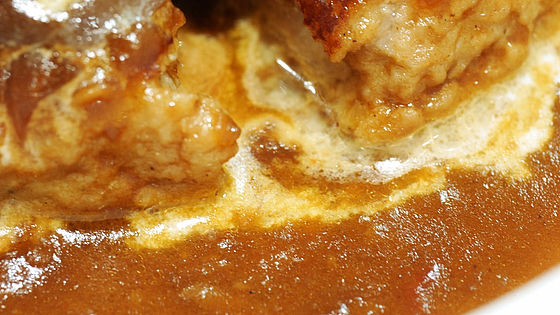 When cutting the hamburger steak, there are not many onions and it seems that meat meat is used.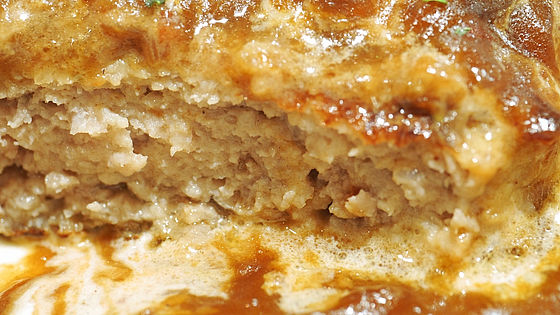 If you scoop with a spoon and eat it, the brown stew has a rich flavor and umami like mushrooms and onions, but it has a strong sweet taste and is hard to eat. The hamburger steaks like a retort and has a texture of imaichi.Premium beef cattleIt seems difficult to use chilled beef like, but I wanted you to stick to the quality of meat a little more.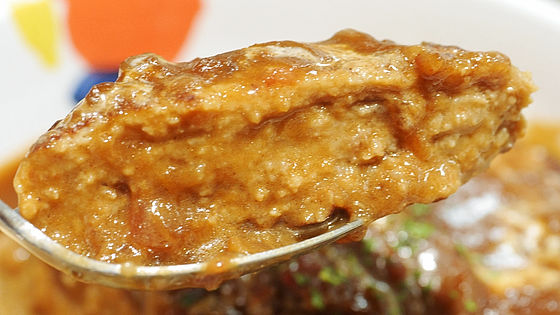 Mushrooms are chewy, compatibility with hamburger is good. Rich cream is also applied, so rich is enough.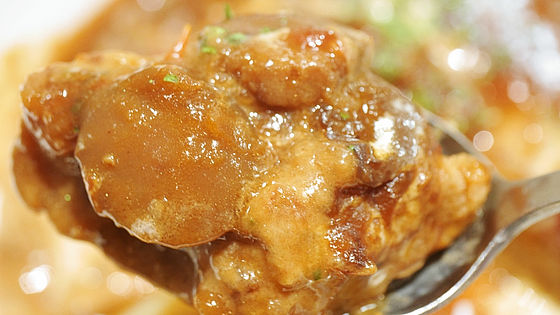 However, it might have been a bit too sweet source to match with rice.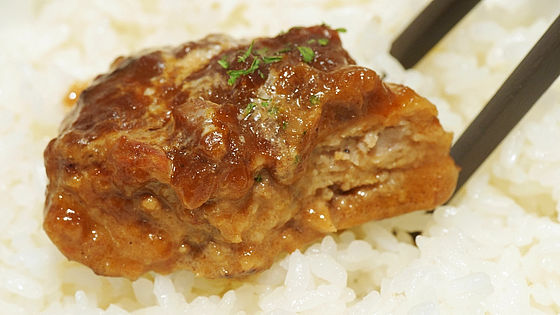 Raw vegetable salad can make your mouth feel refreshed, the amount is enough.



Miso soup remained the same as coming out in Matsuya, and the compatibility with hamburger was not bad.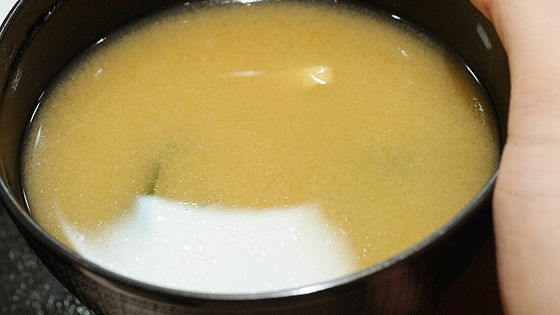 In addition, Brown stew Hamburger steak food is sold for a limited time.