IPhone 4 White custom only accepted 50 units, front panel etc. also exchange parts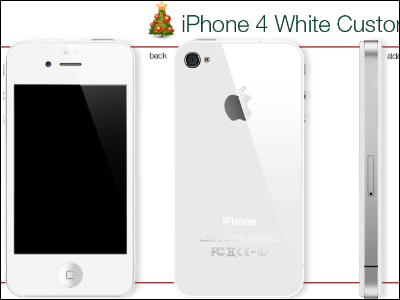 The release was postponed 3 times, the current model of the iPhone 4's white model scheduled to be released in spring 2011However, in the months ahead there is a high possibility that the successor models will be announced, which makes it difficult for them to get out of hand.

That's why I'm handling custom paint specialized in gadgetDEZAEGG (DESIGG), But only 50 units finished the front parts all in white color "IPhone 4 White Custom"We have started accepting orders.

As a Christmas project, if you order by December 15 (Wednesday), delivery will be completed by Thursday, December 23 (Thursday) - 25 (Saturday), etc, iPhone 4 at an earlier stage than the genuine one It is possible to get it. Also, because the front panel and the back panel are not painted but replaced, iPhone 4 users already cracked into parts are likely to be able to say the opportunity to change the parts while changing the coloring.

* 2010/12/14: As to whether this custom conflicts with the Radio Law, I added the results inquiring to DEZAEGG, Kinki General Communications Bureau, and Apple

Details of "iPhone 4 white custom" are from the following.DEZAEGG / iPhone 4 White Custom

This is "iPhone 4 White Custom". Although there was a request that I wanted to paint on white color so far, the front side was black as it was paint impossible on the front panel, but this time we realized a pure white body by part exchange.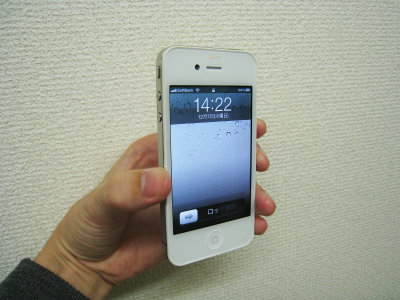 The back panel is also white.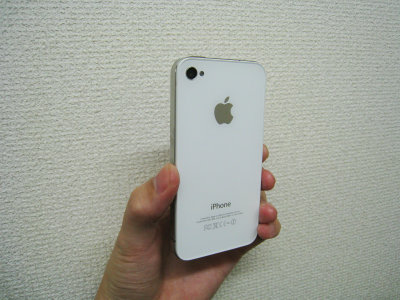 Replace earphone jack inside white one.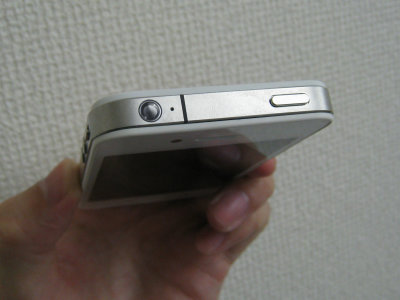 Also exchange dock connectors with white parts as well. It is thoroughly finished in white color.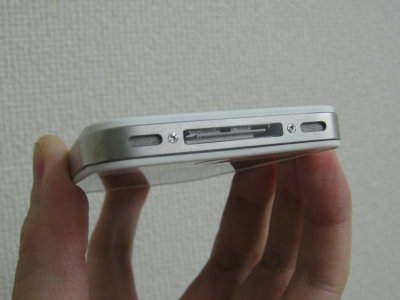 Below is a basic service outline. Unlike the painting service "Descaleer" of the gadget that the designer is carrying out, as mentioned above, it includes parts exchange.



【IPhone 4 White Custom Service Outline】
I will customize it to the white iPhone 4 by exchanging the parts of your iPhone 4. (Please note that it is not painted unlike ordinary designers.)
With regard to price, it will be tax-included price of parts fee + work fee. (Additional shipping costs will apply.)
The parts are five points: front panel, back panel, home button, earphone jack, dock connector. Since the customer's original parts will be returned, it will become spare parts in the event of breakage and customers who already have cracked front panels and back panels are also available.

Target equipment: iPhone 4 16GB / 32GB


People who want to get white color iPhone 4 as gifts or want to get it as soon as possible will be delivered by Thursday, December 23 (Saturday) through December 25 (Saturday) when ordering by Wednesday 15th December It is said that it is. Also, bringing in is also possible, in that case it is possible to deliver on the day by offering in advance.



【Flow from receipt of order】
When ordering by December 15 (Wednesday):
After ordering, we will send "iPhone 4 White Custom Application Form" to the registered address.
Please send us the application form above with your iPhone 4 so that you will arrive at our shop between December 20 and 22.
After completing the white custom, we will deliver it from 23rd to 25th December.
Customers who wish to bring in ※ If you order, please specify "Inclusion hope" in the inquiry column. Then I will decide the date and time by e-mail. (Bringing in will be a reservation system.) In the case of bringing in, it is possible to pass on the day in principle. In addition, we will refund shipping fee.
※ The above flow is for customers who wish to receive delivery by Christmas. Custom after Christmas, if you wish to deliver the above is not the limit.

When ordering after December 16th (Thursday):
After ordering, we will send "iPhone 4 White Custom Application Form" to the registered address.
We will consult the date we will send iPhone 4 to our store. Depending on the order status, it is not scheduled for Christmas. As soon as the situation changes, we announce you on the site.


According to the following notes, since the manufacturer's warranty will be lost in order to decompose the main body to make a white custom, and because the white parts such as the front panel are carefully selected, they are manufactured by third parties, so there are some individual differences, Also, there are reasons why Apple is postponing its release and the possibility that reflections at the time of shooting cameras that are being whispered can occur can be denied, and so forth, and so on, agreeing to the risk of making a white custom it is necessary.

Also, as a point to pay attention to, as for the case where there is a possibility that the technical mark may expire when the disassembled mobile terminal is reassembled, the design company says, "The purpose of dismantling is not internal modification but only to customer's request We will do the work for it, we will leave judgment about the law to the customer. "

According to the website of the Ministry of Internal Affairs and Communications, regarding the use of the modified radio,For legal out or safe, contact the nearest general communication stationAs a result of inquiries from the Kinki Communication Bureau, "Although it is legal in regard to decoration of mobile phones, replacement parts are different for each manufacturer as part replacement, so please contact us directly to the manufacturer" was.

Based on that, I contacted support of Apple, "Since Apple supports about the products (including exterior and internal systems) that are in the state of sale to the last, open once inside exterior replacement etc. If there is a problem after that, there is a possibility that it will be impossible depending on the circumstances, as well as repair by the manufacturer as well as the maker's free repair.When it is a service by other vendors, not Apple, about the point that the trouble will happen It is said that it is in a state not grasping. "It seems that it would be better to think that support from the Apple from the hardware side will be broken at the time of applying the white custom.

Based on the above circumstances, if you read the "Precautions for ordering" below, as for the repair of defects due to remodeling, the designer's original warranty is attached one month after custom, after that Repair will be accepted regardless of loss or custom abnormality.



【Precautions for ordering】
· For white custom disassembling the main body and exchanging parts, manufacturer's warranty will expire.
However, we will put in our original warranty for initial failure after custom, and defects within 1 month.
Also, please be assured that we will repair at our shop, even if it is damaged due to trouble or customer's negligence after that.
· For the white parts, it is made by third party. Third party parts will use high quality items, but due to individual differences in parts, there may be slight differences in coloring condition and thickness of home buttons.
· Because of the nature of white, halation (reflection of white shadows and dispersion of light) may occur at camera shooting.
- Due to the nature of the product, we do not accept returns / exchanges due to customer convenience. In addition, cancellation after ordering is also not allowed.


However, it is not written about the repair fee etc. outside the warranty period, and the repair work itself is not included in the business contents of the design, so it is necessary to confirm before requesting the white custom.

The price you care about is 20,980 yen (including tax, shipping fee). People who can not wait until the next spring release may be considered once.
in Mobile, Posted by darkhorse_log