Decided to make movie of popular animation "K-ON !!"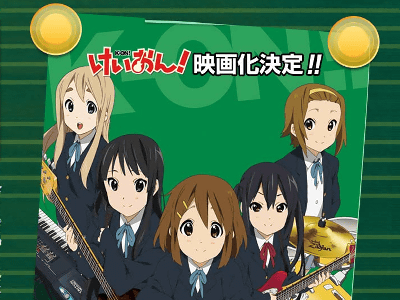 The other day,About 350,000 cumulative sales of Blu-ray seriesAnimation that reached "K-on !!". Finally at the end of September 28 at TBS, we finally celebrated the final round, but at the end it was reported that the movie was made.

Details are as below.
The official website top picture has also been updated and contains the letters "K-ON !! Movie Decision !!".

TBS Animation · K-ON! It is! Official website
http://www.tbs.co.jp/anime/k-on/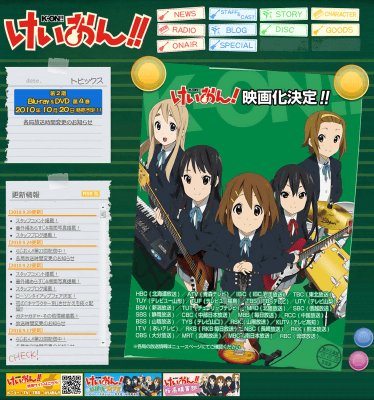 It seems that the movie decision was reported like this.

YouTube - "K-ON!" Decided to make a movie! It is!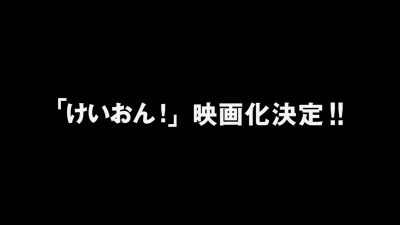 Yamanaka Sawako 's role as Asami Sanada is showing a reaction to this, but it seems that he did not know about movie making.

Twitter / Sanada Asami: I did not know (>

"K-ON !!" is an animation based on the 4-frame comic (manuscript: Kaki Furai) posted by Comic Time Kirara. The CDs released under the name of "Sakura Takayane Division" and "After School Tea Time" formed in the play frequently entered the top of the CD sales ranking and became a big topic such as being picked up in the news.

Kyoto animationCreating a movie primarily is "Tenjin people and the act fight final battle"The Disappearance of Haruhi SuzumiyaNext to the third work.