Free file management software "FenrirFS" which makes you feel troublesome as well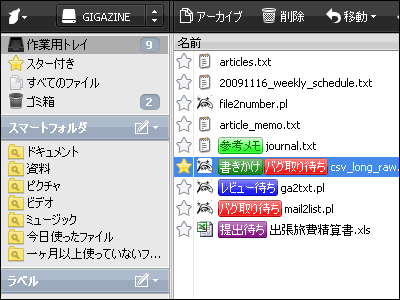 It's good to have made a write-in report, a report waiting to be submitted, but I do not know how to organize it, but when I notice it, the desktop is filled with icons ... good news for such a person.

That transcendental convenience browser "SleipnirHas been releasedFenrirThe free file management software "FenrirFS" released this time is a soft software that registers all scattered files at once, automatically and manually labels the files, and it cleans up in a flash in the blink of an eye I will.

Details are below.
Fenrir | Free software | FenrirFS file management software

FenrirFS is a so-called "File ManagerInstead of saying that it is called "classification software" using "labels" like Apple's iTunes. This makes it possible to classify files with complicated attributes like "checkbooks currently in inquiries about the content for in-house workers".

When you start it is like this. First of all, I will register files with drag and drop first.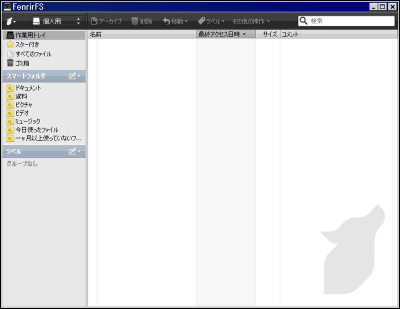 By default, the file is moved to the profile folder in the installed folder.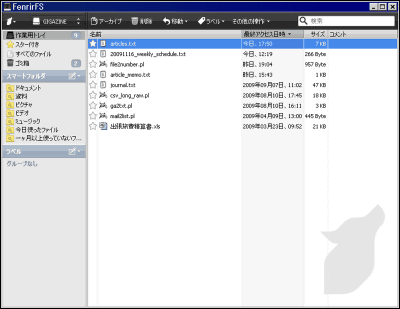 Clicking an item in the "Smart Folder" on the left narrows down the files registered by attributes such as the extension and creation date and time.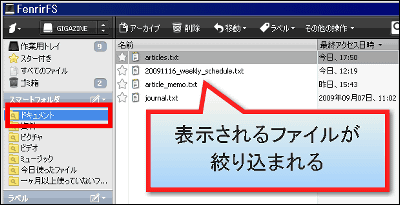 Click here if you want to customize smart folder yourself.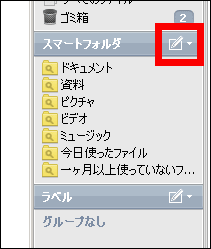 By default there are various smart folders so you can use them.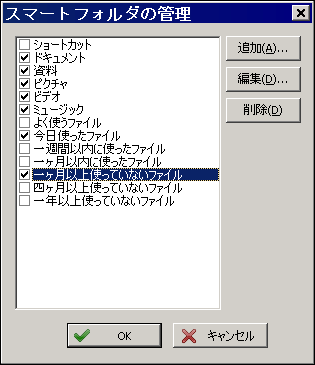 Add dialog. It is possible to narrow down freely by writing SQL statements. Details are written in Readme.txt in the installed folder.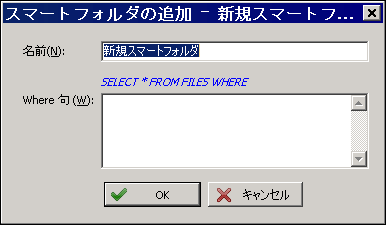 Labeling each file makes the management much more flexible. Click the icon and click "Add label".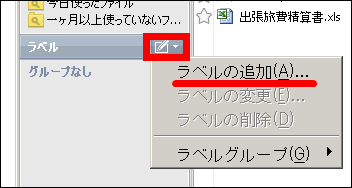 Select name, color, label group and click "OK".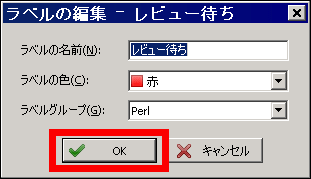 To add "label group" to classify labels themselves, click the icon and click "label group" → "add label group".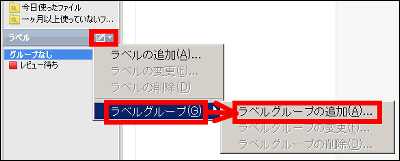 Insert a name and click "OK" to add it.



After selecting the file, label "label" will be attached if you check the label you want to attach.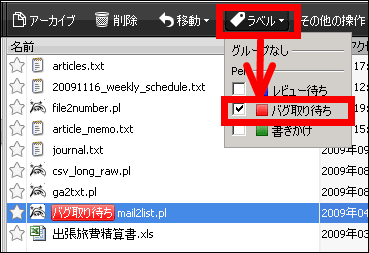 Multiple labels can be used.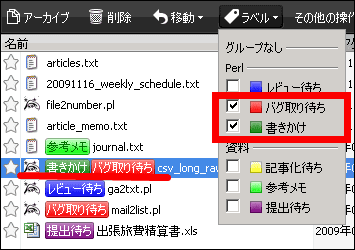 Click on the label name in the left column to narrow it down. It can also be used in conjunction with narrowing down by smart folder.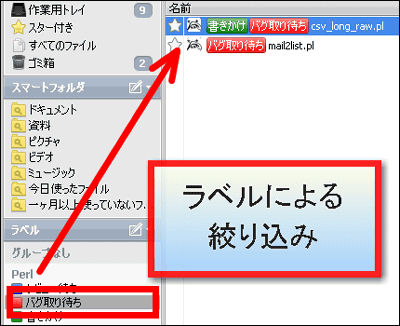 It is also possible to attach labels automatically when files are registered. Click "Auto file sorting setting" from the icon on the upper left.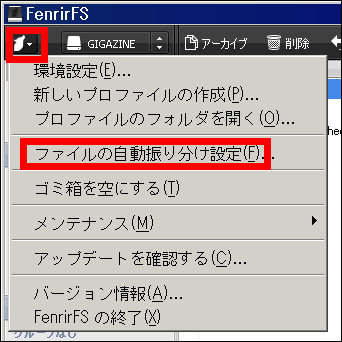 Click "Add".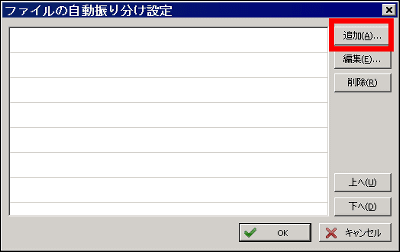 Specify the extension and click "Next". Let's label a Perl file this time.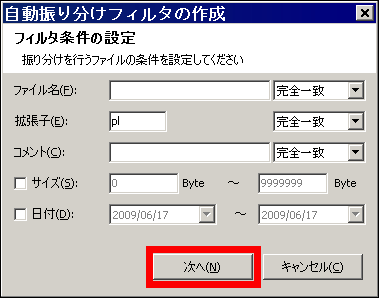 Select "Label", select a label, and click "Create Filter".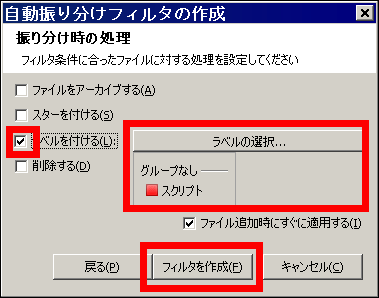 Click "OK".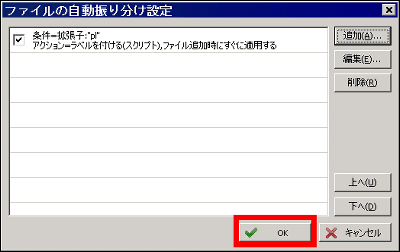 To automatically sort registered files, select the file and click "Other operations" → "Sort selected files".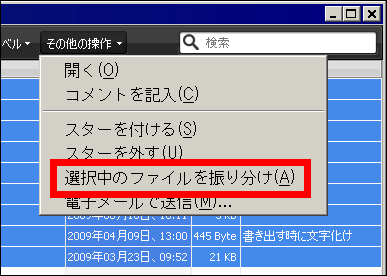 Especially important files can be starred.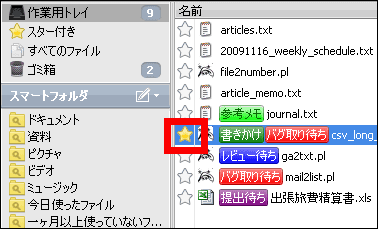 It is also possible to narrow down.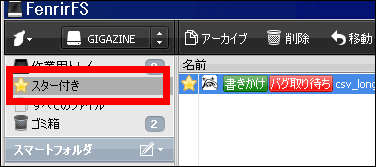 If you can not keep up with smart folders or labels, you can also add simple memos.




As described above, when you label with a variety of conditions while narrowing down, it is said that the organization has been unfinished. You can manage all the files with FenrirFS, you can manage the files you are working with FenrirFS, use finished goods and sort out something that you do not need to touch another folder Hmm.

For more detailed settings, such as adding profiles and changing keyboard shortcuts, you can do it from the top left icon → "Preferences".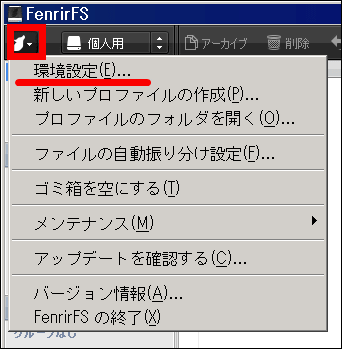 You can decide whether to "move" or "copy" when registering files.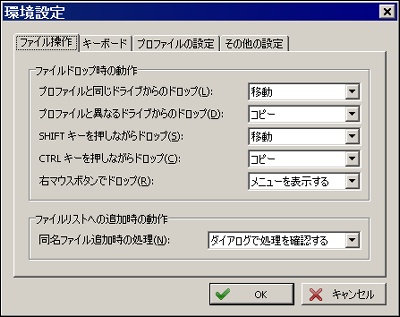 If you are in trouble because the desktop is littered, leave it "moved" and drag and drop files on the desktop together, you can clean it for the time being. I guess it is good to use the label by slowly organizing it.

Most operations can be performed with keyboard shortcuts.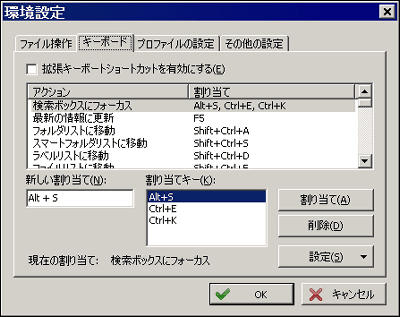 Settings around the database.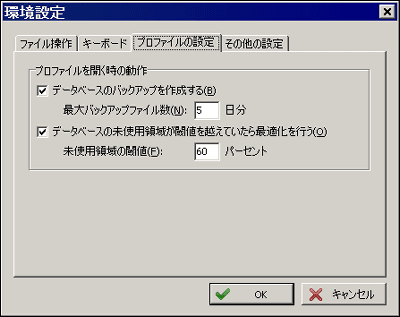 Other detailed settings are here.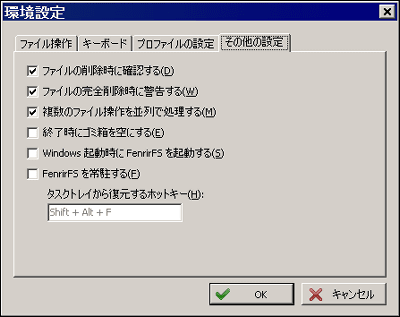 The installation procedure looks something like this. Download and save the file from this link on the site.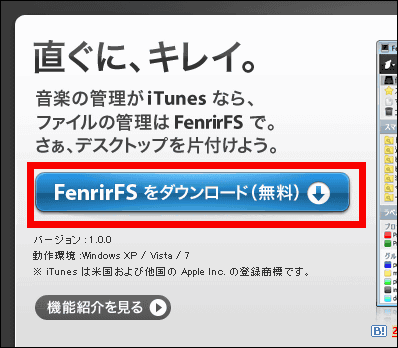 Double-click the saved file to start the installation.




Click "Next"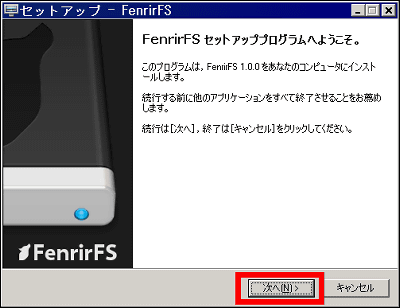 Please check "I agree to the license agreement" and click "Next".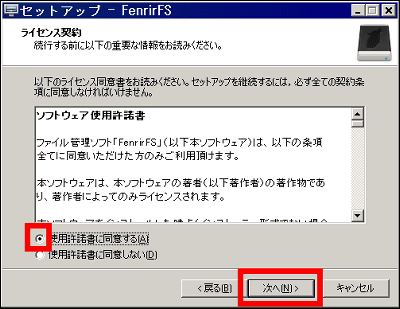 Mark "Standard Installation" and click "Next".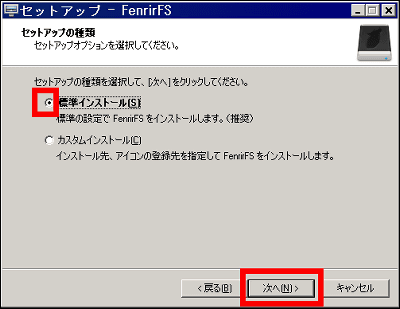 Click "Install".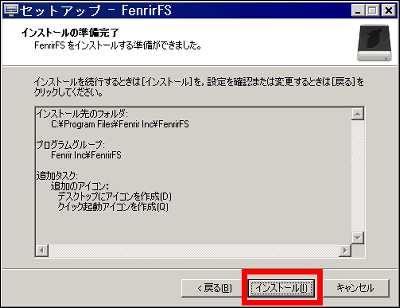 Click "Finish". This completes the installation.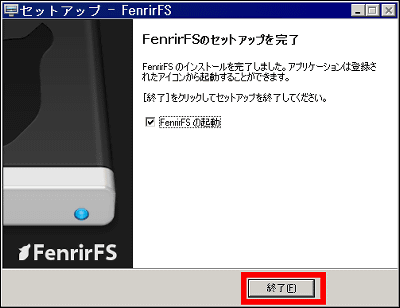 It is also a good point to work very light overall. I felt it was a convenient and powerful software that can be used by everyone from heavy users who regularly keep the contents of the hard disks to Bali Bali until beginners at the level of "My Documents? What?" Level.