"Evangelion: 2.0 You Can (Not) Advance" Coasters handed out at Lotteria chain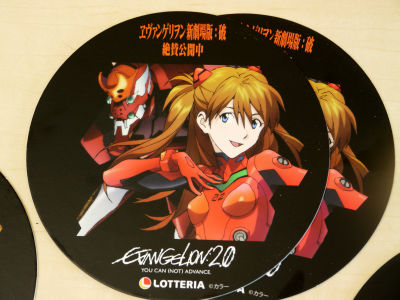 "Evangelion: 2.0 You Can (Not) Advance" is now becoming a box-office hit, attracting 2 million audience as of July 28. Commemorating its big hit, fast food chain Lotteria is handing out free coasters with a purchase of L size cold drinks and a ticket stub of the movie.

So, we went to Lotteria to see how it is like. Read on!

Campaign Description|Topics|Lotteria

Since it's the first day of the campaign, shop clerks seemed confused at the procedure.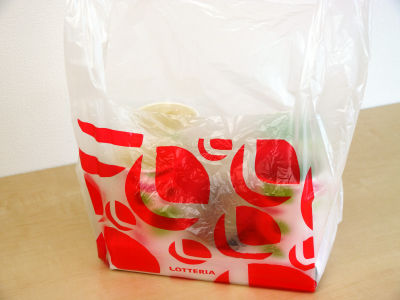 You have to purchase L size cold drinks to get coasters, so we ordered two melon sodas and orange juices.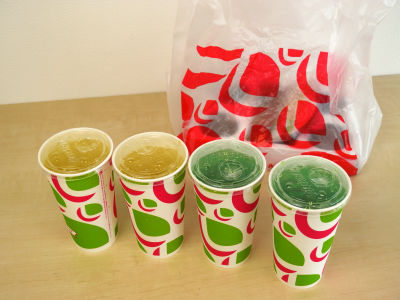 One coaster for one drink.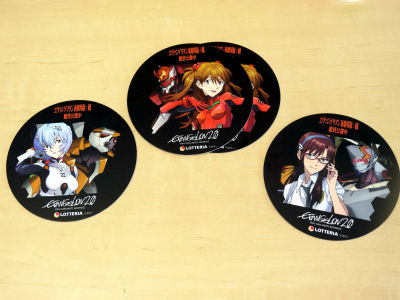 Rei Ayanami and Unit-00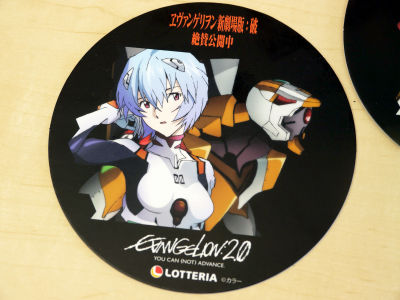 Asuka Langrey Shikinami and Unit-02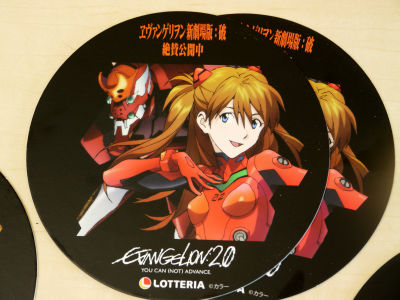 Mari Illustrious Makinami and Unit-05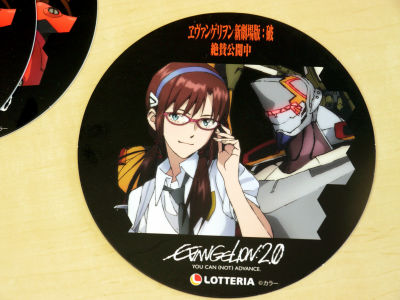 The letter "Evangelion Coaster" is printed on the receipt. Regretfully Shinji doesn't appeared on coasters, though he's the main lead of the story.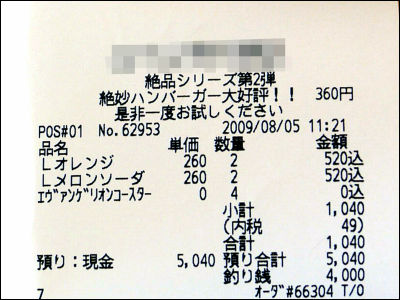 The stubs we showed at the shop. We first prepared three stubs for three coasters. But only one stub did it.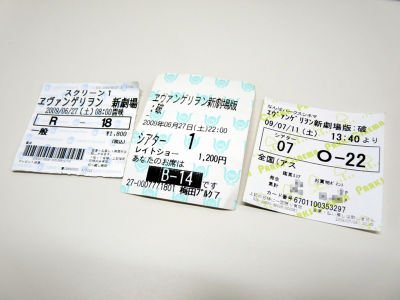 Related Post:
Review of theatrical novelty on "Evangelion: 2.0 You Can (Not) Advance" premiere! - GIGAZINE

Products featuring Evangelion: 2.0 You Can (Not) Advance -Part 1. Beverage - GIGAZINE

Products featuring Evangelion: 2.0 You Can (Not) Advance -Part 2. Noodles and Bun - GIGAZINE

Products featuring Evangelion: 2.0 You Can (Not) Advance -Part 3. Snacks - GIGAZINE