Lotteria's "Evangelion Summer Drink Bottle" with three replaceable Evangelion arts!

Japanese fast food chain Lotteria released "Evangelion Summer Drink Bottle" on June 19. The images on this plastic tumbler are replaceable. There are three designs, Rei Ayanami holding Lotteria drink, Petit Eva, and Evangelion-motiv colored sheet.

There is also special handout of Evangelion-illustrated coaster for every refill of soft drinks.

So here's our little photo report of this adorable illustrated tumbler. Read on for detail!

(Jp)Eva-bottle initiated! LOTTERIA | Campaign & Topics

Summer Drink Bottle. 400 JPY(Free Drink included)


Slide covered straw bore on top.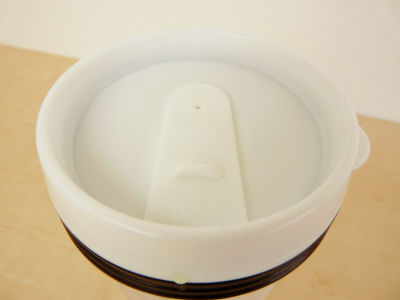 Comes apart to three pieces for easy cleaning.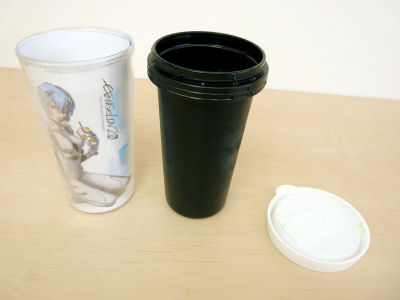 There are three inserts. This is the default Rei Ayanami illustration.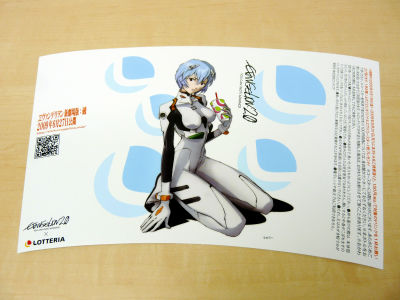 Petit-Eva illustration.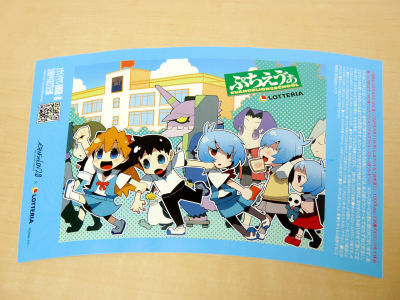 Evangelion Unit-01 themed check pattern.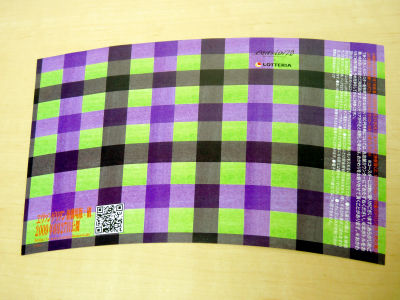 Coasters are given when purchasing refills, while some stores hand it also on purchasing bottle. It's completely covered so whether you can get the one you want depends on your luck.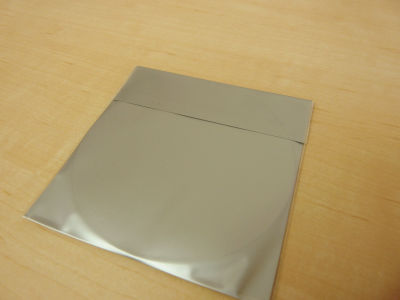 First we got Asuka-illustrated coaster.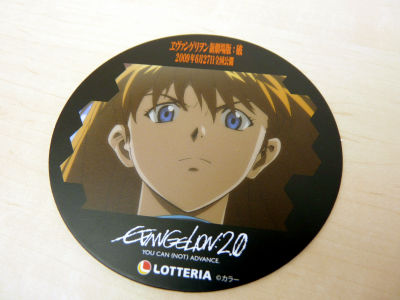 Next we got Unit-01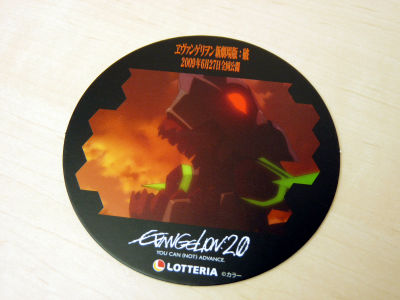 There are 10 kinds in all. The author of the blog below has completed all coasters, paying 2000 JPY for fictitious 20 Oolong Tea refill.
Eva Bottle / Ver. Rei - It's Lotteria This Time! - Yahoo!Blog

Related Post:
Pilgrimage to Tokyo-3, with "Evangelion Hakone Hokan Map"(1/2) - GIGAZINE

Pilgrimage to Tokyo-3, with "Evangelion Hakone Hokan Map"(2/2) - GIGAZINE

Products featuring Evangelion: 2.0 You Can (Not) Advance -Part 1. Beverage - GIGAZINE

Products featuring Evangelion: 2.0 You Can (Not) Advance -Part 2. Noodles and Bun - GIGAZINE

Products featuring Evangelion: 2.0 You Can (Not) Advance -Part 3. Snacks - GIGAZINE