"Tales of Vesperia" Mugs On Sale at Lotteria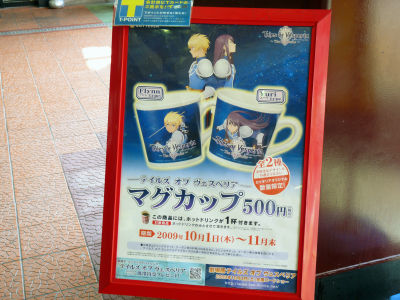 Burger chain Lotteria seems to be embracing the anime crowd. Following their Evangelion Drink Bottle this summer, they launched Tales of Vesperia mugs today featuring the two protagonists Yuri and Flynn from the upcoming movie.

Pics after the cut!
(Japanese)"Tales of Vesperia" Mug On Sale! - LOTTERIA

The mugs are 500 yen (about $5.50) each.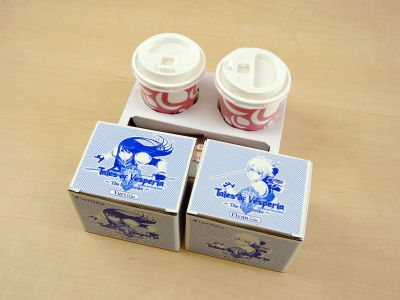 The price includes a cup of hot drink. We ordered cafe latte.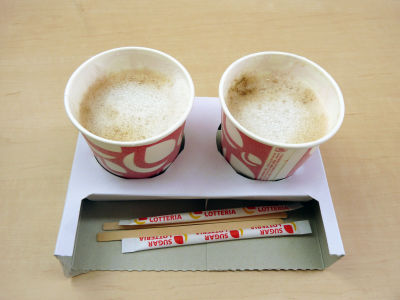 The box is different for Yuri(left) and Flynn.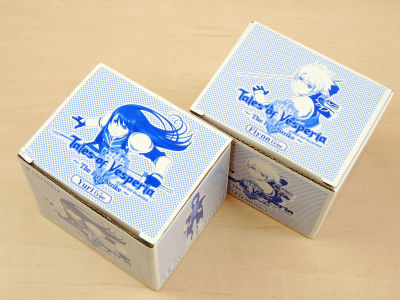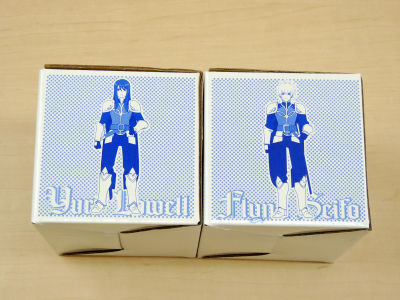 With Lotteria's logo on the back.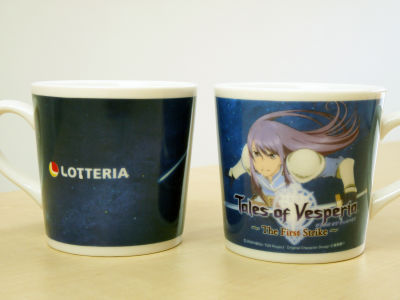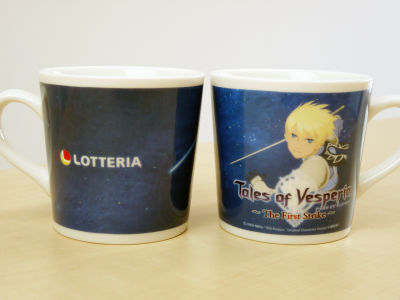 The handle gets in the way so you can't exactly set them side by side.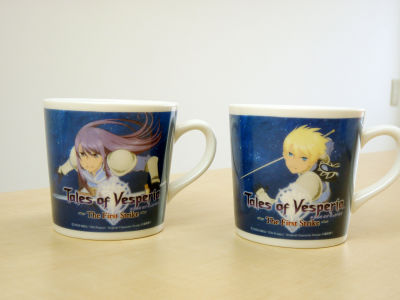 The mugs were released on October 1st and will be available until the end of November.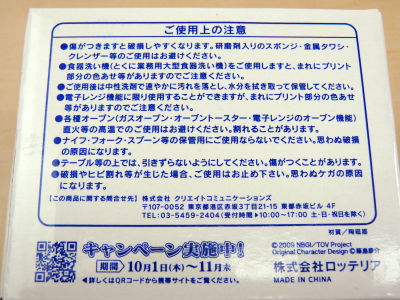 The movie Tales of Vesperia: The First Strike is to premiere on Saturday, October 3rd.