Movie "Precure All Stars DX Everyone Friend ☆ All Miraculous Mass Collections!" Pre-sale tickets with presents will be released from January 17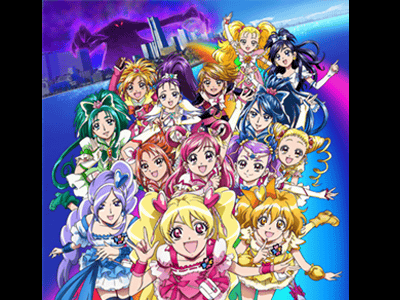 To commemorate the 5th anniversary of TV anime "PreCure" series starting,Movie "Precure All Stars" decides road show in the spring of 2009We announced the news before, but the screening date was decided on March 20th (Friday, congratulation).

In addition, it seems that the advance ticket with an annual gift will be released at the theater window from January 17 (Saturday).

Details are as below.
Chronicles Precure is a large set! "Movie Pretty Cure All Stars DX (Deluxe) Everyone Friends ☆ A Miracle All Members Collection!" March 20 (Festival) Theatrical Release!

In the movie, thank you for the fans who cheered PreCure for a long time and put "Futari wa Pretty CureAll the pre-cure successive from the feature film from the long film.

In pretty cinema, "Let's Odekake Star ☆ Star Bag" comes with an annual pre-ticket with gifts. You can choose either pink or blue. Handling starts from January 17Screening theater nationwideAt. The adult pass is 1,300 yen, the child ticket is 800 yen, and the parent-child pair ticket is 2000 yen.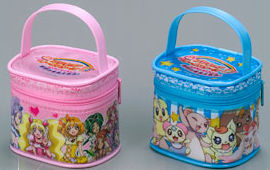 Incidentally,Movie "Precure All Stars" Official WebsiteYaFeatured imageAlthough only characters from "Futari wa Pretty Cure" to "Yes! PreCure 5 GoGo!" Can be confirmed, but the latest work "fresh pretty Cure!It is said that up to the characters of '.