Quantity limited "Eva-vigorachiki BOX" is covered with Eva, thoroughly clear files, boxes and drink free tickets as well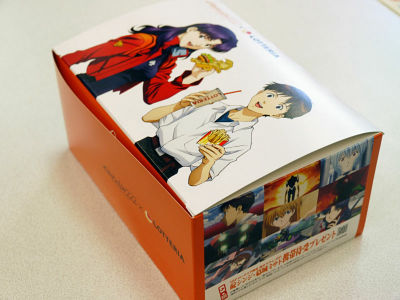 "Evangelion New Theatrical Version: DestructionTo celebrate the launch of Blu-ray and DVD on May 26th, 2010, Lotteria will draw from 22nd April, with clear file and drink 1 cup free ticket "Eva Batakki BOX" 980 I bought it because it is in limited quantity on sale in yen.

At first it was something like "Clear file comes with extra" feeling, but when I actually bought it was comparatively thorough.

Photo review is from below.
Campaign · Topics Details | Campaign · Topics | Lotteria
http://www.lotteria.jp/topics/2010/topics04160000.html

Advertisement board for this campaign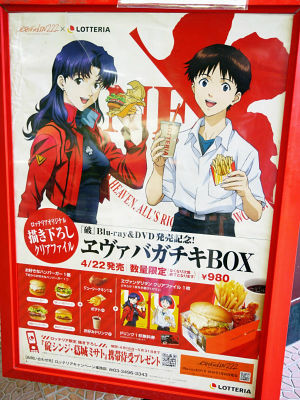 There are two types of clear files that can be purchased when this is purchased. Since only one of these can be chosen, if you want both types, you need two 980 yen boxes, 1960 yen.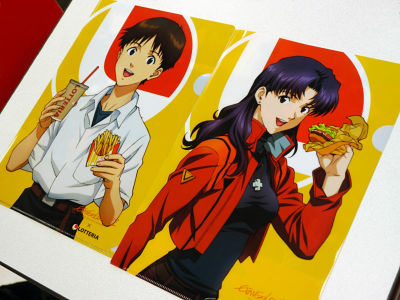 The back of the clear file is a combination of cuts in the play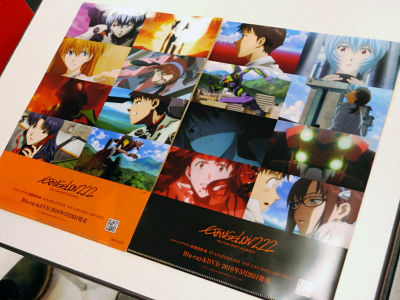 A drink 1 cup free ticket is like this, and the logo of Nerf is drawn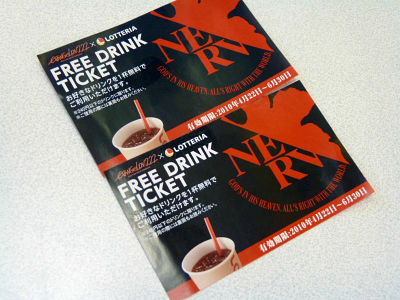 The back side. You can get free drinks of 240 yen or less. Also, there is a notice of cell phone waiting gifts.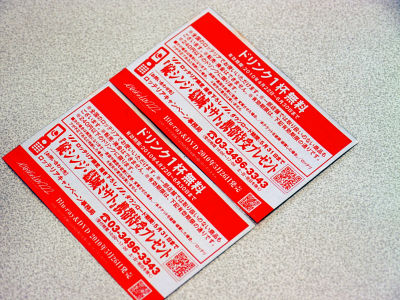 This is a box.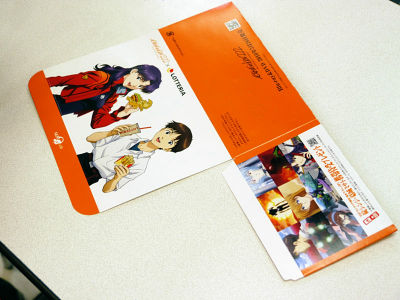 It is the one scene of "destruction" that is reflected on the opposite side. Since the file being seen is the data of Unit 3, it seems that Lotteria appears in the scene around that.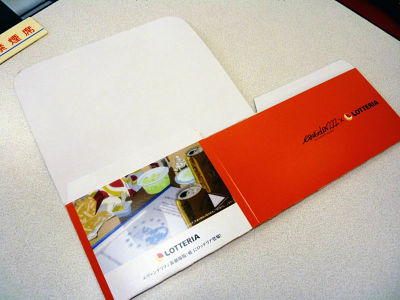 I tried assembling it.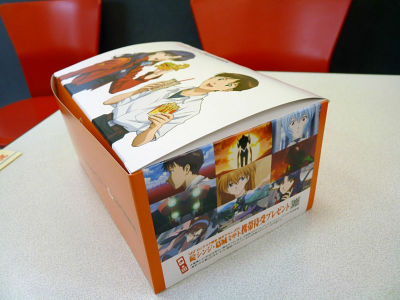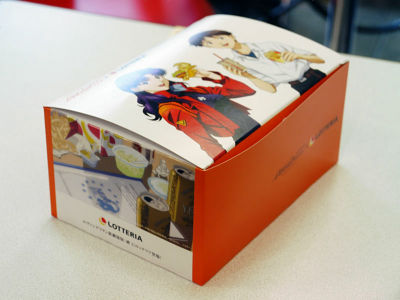 It is about putting burger and chicken in this, but fan psychological is impossible.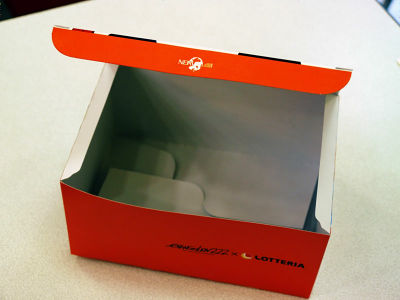 When I look closely I find the symbol mark of NERV that turned the apple upside down in such a place.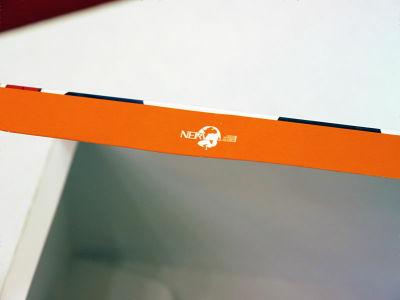 So, surprisingly sticking to the thoroughness and making it, it was quite nice feeling.