I tried remote control shooting with Nikon's digital SLR camera "D90" with "Camera Control Pro 2"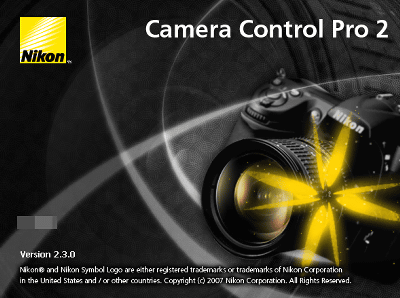 "D90"It has a function called a live view like a normal compact digital camera, but it will develop further, the subject can be photographed in real time in the monitor of the personal computer and remote control shooting becomes possible"Camera Control Pro 2So there is software called. I was troubled by peeping into the D90's LCD monitor and viewfinder every time, so I tried it, personally.

The review which I actually used is as follows.
First of all, why do we need remote control shooting because we are setting this kind of setting. It is a sample placed on the bottom, but in short it is necessary to place something moving three-dimensional objects etc. on the plane and shoot from directly above, so you can not look into the LCD monitor.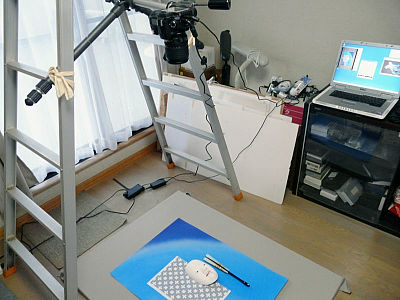 There is no invisible thing if you climb up the ladder, but it is troublesome to do this one by one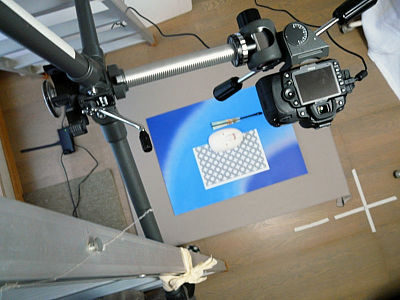 That's why I decided to connect with a PC with a USB cable. The one on the top is the USB cable and the one under is the power cable. Because photography takes a long time, this person is more secure than a battery.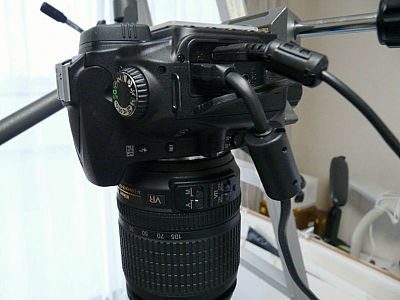 This way I will connect with you



Everything is the wrong way to use a tripod, but if you have tried to shoot from a fairly high just above you should be able to understand the meaning of this ingenuity. There seems to be some people sticking to the ceiling and shooting. If you have a good and wide studio you do not have to do this ... ....



So I downloaded the trial version, installed it and started it. Please beware that D90 will not recognize that it will not update to the latest 2.3.0. Full function can be used for 30 days.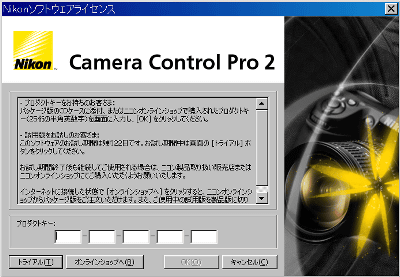 When it starts up, it will be like this, using various windows side by side. The leftmost one is the live view, the middle is the various settings, the upper right is the window displaying the status of transferring the picture taken, the lower right is the viewer displaying the transferred picture.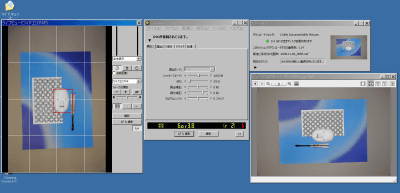 This is the main screen. Most functions are operable.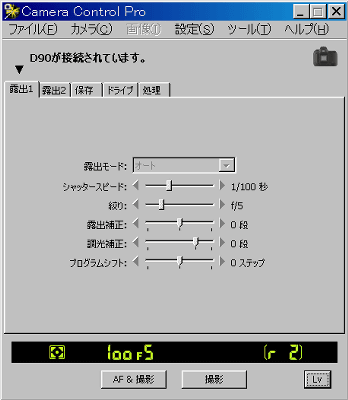 Just fiddling with live view is reflected in real time according to the settings changed here, so it's fun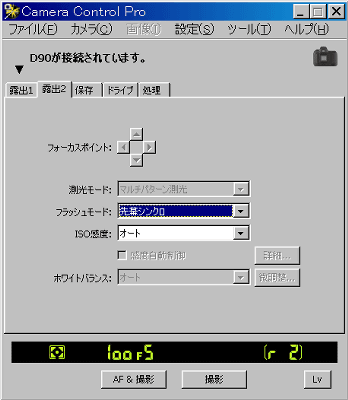 You can change the format and image quality to save from here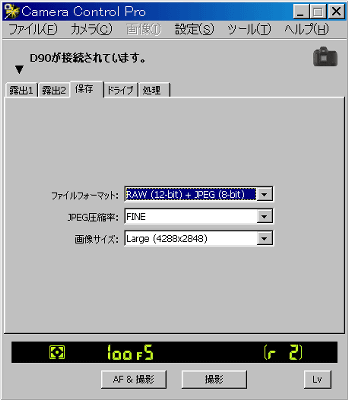 Also when you use the battery you will also know the remaining amount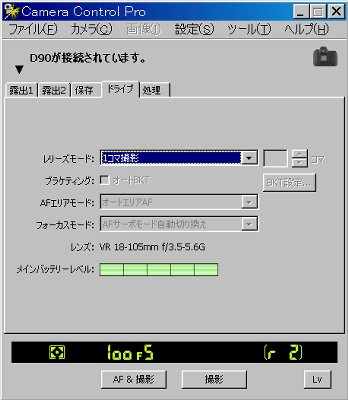 Color space and noise reduction



The captured image is transferred to the hard disk drive of the computer immediately using the USB cable. Therefore, actions such as where to save and what to do after the transfer can be specified.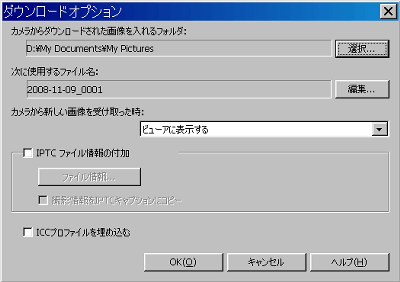 For file names, dates, dates and times can be specified from the beginning. In fact it was quite convenient that there was no need to retrieve from the SDHC memory card after shooting.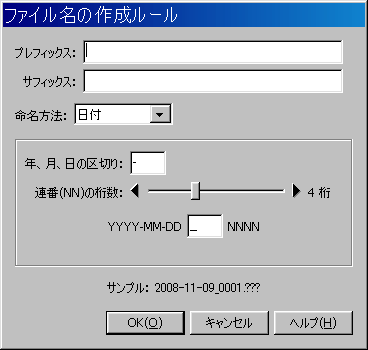 Hour-press timer activation time and temporary folder specification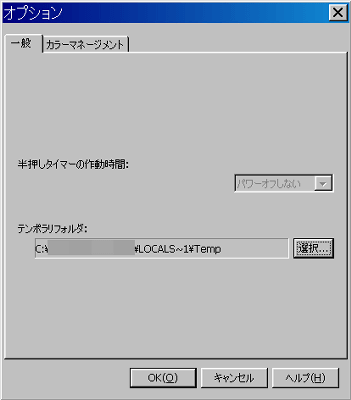 Naturally color management is also possible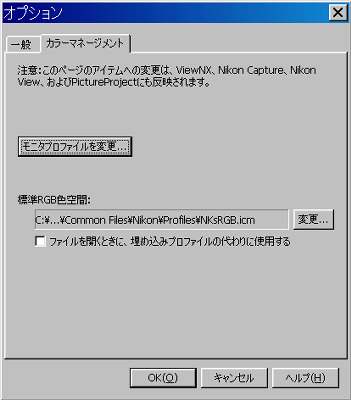 When live view is turned on it looks like this. I feel that I brought the liquid crystal monitor to a huge size. Oddly enough to understand. Also, automatic rotation is also possible. It was a big success when shooting from directly above.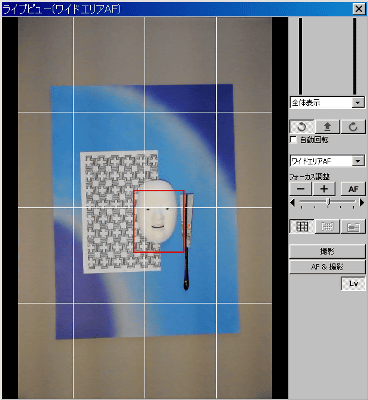 Usually it is like this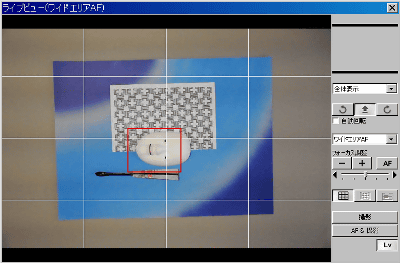 Also 100% display and 50% display are possible, so it is easy to adjust while looking at small details. Thanks to the dramatic decrease in waste of shooting many sheets.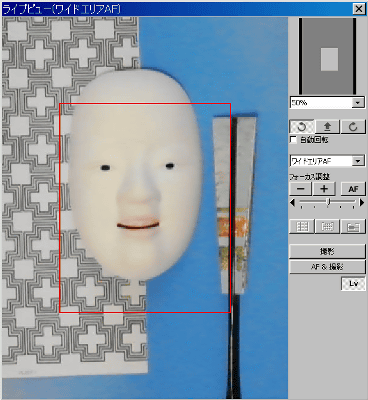 It is also possible to erase a grid (that line that shows the coordinates by mesh and understands horizontal and vertical). Also, clicking with the mouse enables you to adjust the autofocus to that location. This is oddly convenient.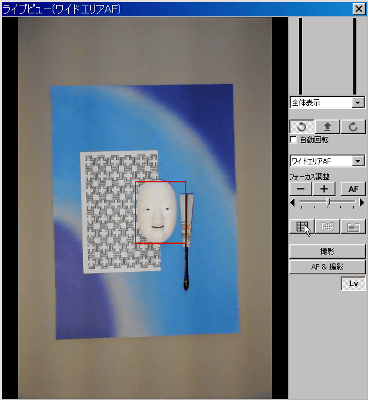 When shooting, images are transferred to the hard disk of the PC in this way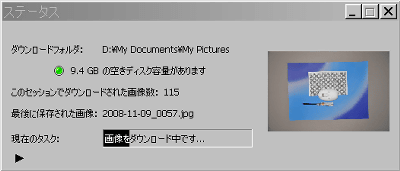 The viewer displayed after the transfer is like this.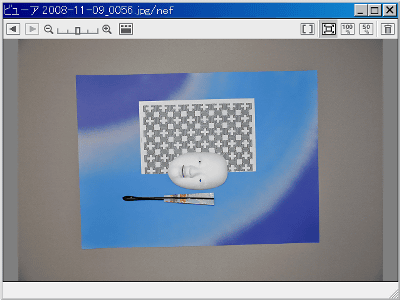 It is also possible to display thumbnails in this way, so it is easy to compare it with the image taken a while ago. The operation was also light.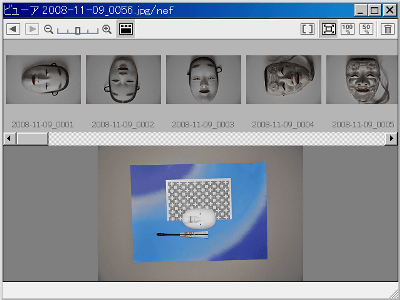 That's why shooting efficiency has increased significantly. It should be quite useful if you are a person with a habit of finally checking the images taken by the computer monitor. Because photographing mistakes are drastically reduced because it can be transferred and confirmed immediately after shooting. Also recommended for people who like shooting in live view, this is pretty nice feel. However, as you can see, it connects with the USB cable, so taking out the camera outdoors and shooting it is totally inappropriate, of course. Also, since the captured image is not stored on the SDHC memory card and immediately enters the hard disk, this is also quite convenient and good feeling. I did not think that it was not easy to transfer each time.

In addition, if it is a compatible camera, it is sold separatelyWireless transmitterIt is possible to transfer by wireless LAN by using, so it may be more convenient to use.