F1 first night race, powerful pictures of Singapore Grand Prix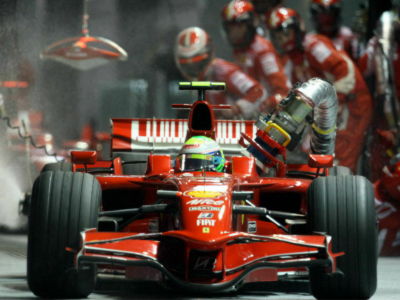 Singapore Grand Prix was held the 28th the other day F1 's first night race was held. Introducing a lot of powerful pictures of the Singapore Grand Prix.

The state of the race full of speed is photographed. The power of Formula 1 is very common and it is a very good photo for those who could not see the Singapore Grand Prix and who wanted to remember what kind of fight it was.

Let's see what kind of photograph it is.

Pictures are as follows.
Singapore was the stage for the race. It is a very beautiful city.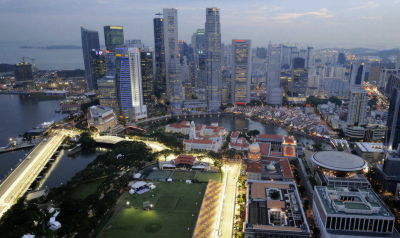 A state of paint painting.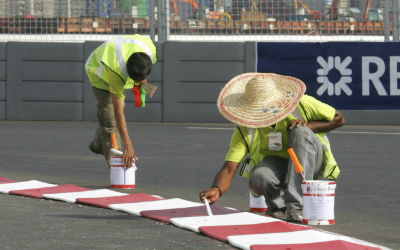 This time winner Fernaldo Alonso confirmed the course by bicycle before the race.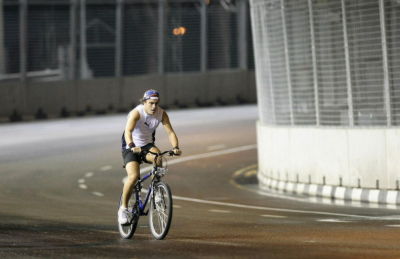 The machine on which Giancarlo Fisichella is riding during qualifying is floating.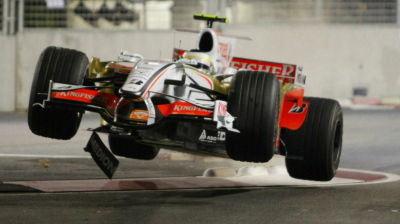 Crash as it is. It seems to have escaped.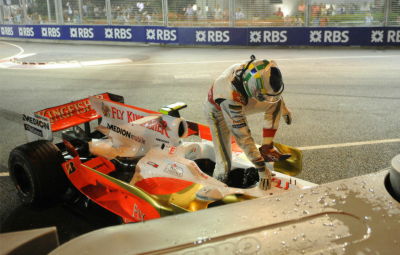 A state after a crash.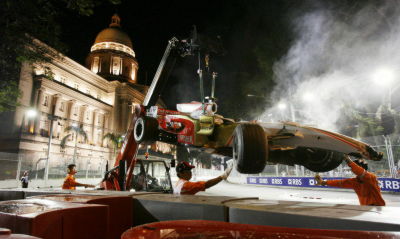 Ferrari's Felipe Massa is standing at the top of the list immediately after the start.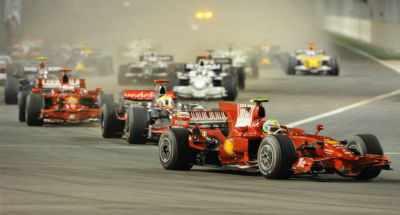 However, at the time of pitting, he started moving while forgetting to remove the fuel supply hose. The fuel supply hose is visible in the upper right corner of the car body.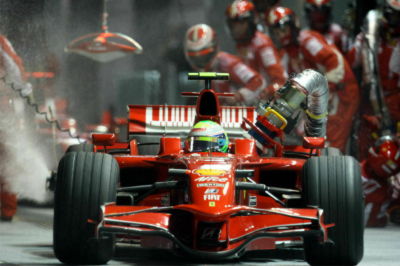 Pictures from another angle. I was caught in a hose, and the pit crew was knocked down. By this, it ranked 13th as a result of dropping a large ranking.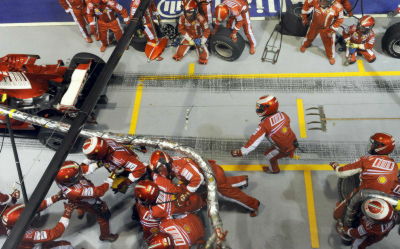 Nick Heidfeld's aircraft of BMW Sauber.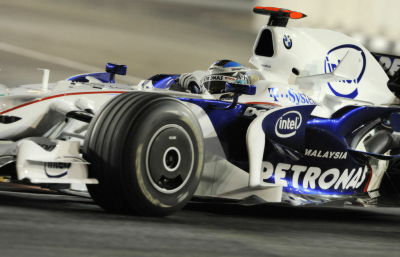 Fernando Alonso of Renault wins. I express joy in my body.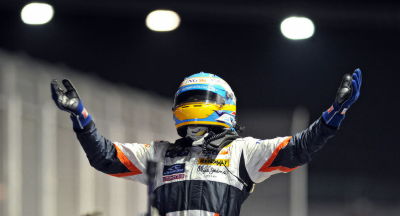 You can refer to other photos from the following.
The Singapore Grand Prix - The Big Picture - Boston.com

I am looking forward to seeing what kind of battle will be held at the Japanese Grand Prix on Fuji Speedway from October 10 next time.
in Note, Posted by darkhorse_log