F1 first ever Night race, Singapore Grand Prix Fernando Alonso wins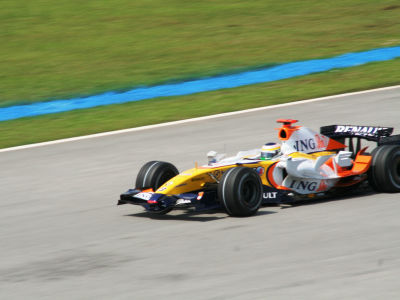 Luis Hamilton, who missed the champion by one point difference last year by world champion Kimi · Raikkonen of the previous year in the 2008 Formula 1 world championship runs the top in the driver's point and Felipe Massa chases it Deployment. And today Sunday, September 28, the Singapore Grand Prix was held as the first knight race in history at the F1 World Championship.

The race was a collision from Nelson · Piquet Jr.'s crash where the safety car entered and the winner was the former world champion of the 15th place qualifyingFernando Alonsowas.

Details are as below.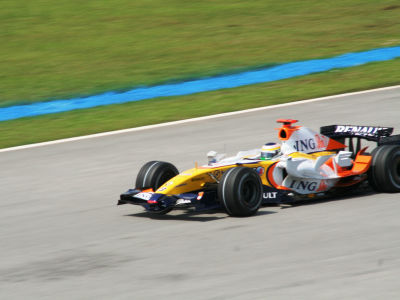 By Tom !!Creative Commons

The Singapore Grand Prix, which will be the 15th round of Formula One World Championships in 2008, was held as the first race in the history of F1 in the 800th race. What was the stageDowntown course in Singapore.

The first overtaking was Niko Rosberg's exchange of Jarno Trulli, the opening part was not overtaking other than that, and because the strategy of each team was seen as being split between 2 stops or 3 stops, the movement was in the middle of the race It was seen as it was from.

The race moved when Nelson · Piquet Jr. crashed around the 17th lap and the safety car entered. Massa won the pole position in the qualifying and continued running the top even in the race dropped the rank to the tail with Miss which the oil supply rig (lubrication device) did not come off during refueling. Ferrari took place in ValenciaEuropean GPHowever, there was a mistake that Raikkonen tried to start as well without releasing the refueling rig.
YouTube - Raikkonen pit - stop accident valence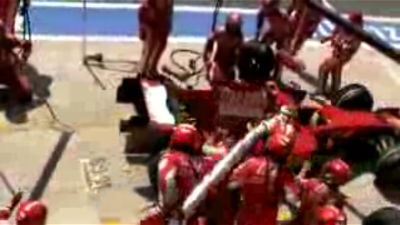 Also, despite being temporarily unable to enter the pit after entering the safety car, Robert Kubica of BMW Sauber and Rosberg of Williams F1 pitted in, so he took a stop & go penalty to stop for 10 seconds with a pit. For this reason, Fernando Alonso of Renault who finished the pit stop just prior to the introduction of the safety car, Mark Webber of Red Bull, David Coulthard were to come forward.

After that, although the safety car entered again with Adrian Sutil's crash, the race went for Alonso for the first time in about a year since the Italian Grand Prix last year, the 20th winner. Rosberg in second place and Hamilton in third place. Hamilton is 84 points to give Massa seven points difference in the drivers' rankings. Massa against 13 points is not a point acquisition. McLaren stood at the top with 135 points against Ferrari (134 points) which was no point in the constructors (manufacturer) division.

Although Williams F1's current Nakajima Kazuki who is now the only Japanese F1 driver did not cross David Coulthard and was ranked ninth to the final stage, Raikkonen crashed in the remaining four laps and won the eighth place prize It was.

The next race is the Japanese Grand Prix held at Fuji Speedway from October 10th to 12th. The final will start on 13th and 30th October 12th (Sunday), Fuji Television will be live broadcast. Last year it was held with rainVarious problems occurredI did, but will this year be okay?

F1 2008 JAPANESE GP in FUJI SPEEDWAY
http://www.fujispeedway.jp/