Kentucky Fried Chicken "Yujiki Chicken" and "Charcoal Grilled Chicken Sand" Tasting Review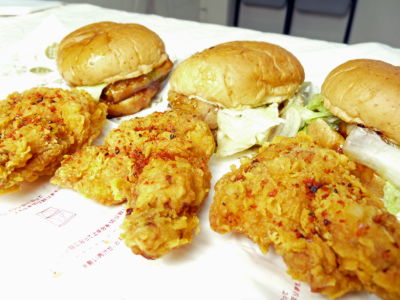 Kentucky Fried Chicken "Today was released from September 25"Yuzu chicken"When"Charcoal grilled chicken sandwichI tasted it. The dry chicken of this time is a yuzu flavor, so it looks like it is becoming a flavor to feel autumn and I am looking forward to it. In addition, the charcoal grilled chicken sand is delicious with plenty of teriyaki sauce and mayonnaise.

Details are from the following.
Yuzu chicken has entered the wrapping paper.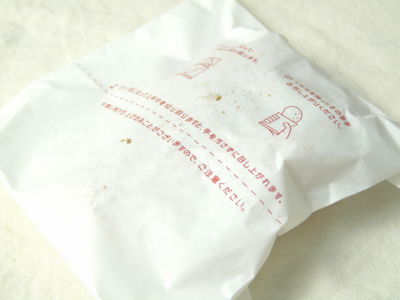 When you leave the inside open, things like Yuzu pepper are applied to the usual chicken.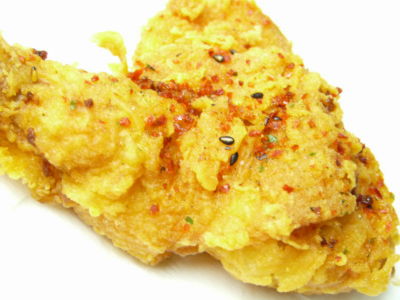 Comparison with regular chicken. It may depend only on the degree of friedness, but it is slightly darker.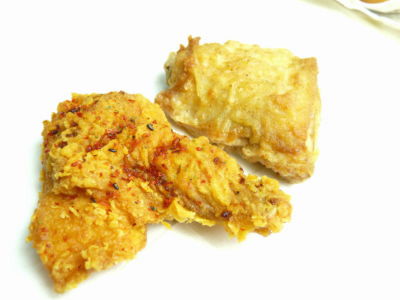 Chicken itself is the same as usual, but thanks to the smell of yuzu, the aftertaste is refreshed than normal chicken and it is huge. Also, it's not a pain like the red hot chicken to be pulled back, but because of the spicyness like a little accent of the shichimi, people who are not good at eating can also eat without problems. It is strange that I felt fairly greasy when I eat regular chicken after eating Yuzu chicken.

Next, charcoal grilled chicken sandwich.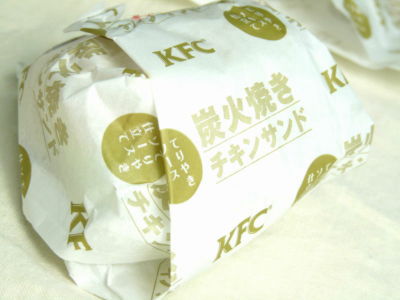 Contents is like this. I have plenty of sauces and it hangs from the buns.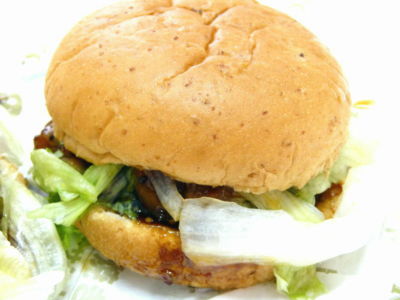 It looks sticky and looks bad, but it's evidence that sauce and mayonnaise are plenty.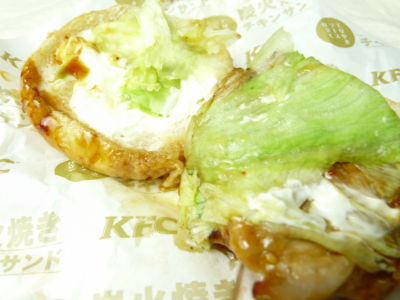 Chicken meat is very juicy and indeed feels like Kentucky. Teriyaki sauce and mayonnaise with plenty of sweet spicy meets the taste of chicken further and matches well. Because of plenty of sauces, lettuce has been moist, but if it is freshly made it may be fine.

bonus. Actually I tried to use this picture, but it was strongly opposed by the editorial staff.