In the state where the area around JR Nara station can not be seen on Google Maps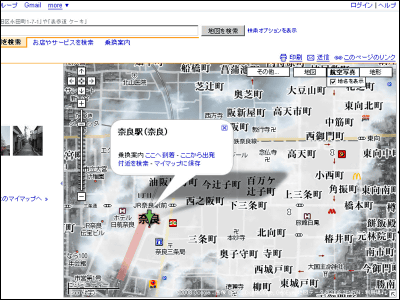 Google MapsAlthough you can see various things from the viewpoint of God by using the aerial view display mode,There is also a place where 'blur' is hidden and hiddenIt seems that it is not visible in the case of fear of terrorism or military secrets.

And according to the story from readers, there are places that are not visible in Japan. The place is near JR Nara station.

The actual location is from the following.
Nara - Google Maps

View Larger Map

In fact it is supposed to select and display the picture that made the cloud not to be applied, so it seems that it will be updated soon.