The street view shooting at "Google Maps Street View" cars all over the accident where the deer hits the deer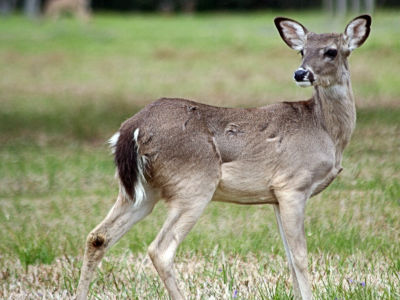 Not only the various landscapes of the world,You can also sightseeing Japanese sightsStreet view of Google Maps. There are various ways of using such as checking the place around where you want to go in advance and checking what kind of place it is, but there was an accident that street view shooting car would hit the deer. Whether it was lucky or unfortunate, the shooting car was just shooting the state of the road, the street view recorded all the details of the accident.

Details are as below.
---- Google street mapping vehicle versus deer ----

The accident occurred around here. New York StateRochesterIt is toward the southwest of.

View Larger Map

While the Street View shooting car was running, a deer appeared from the left.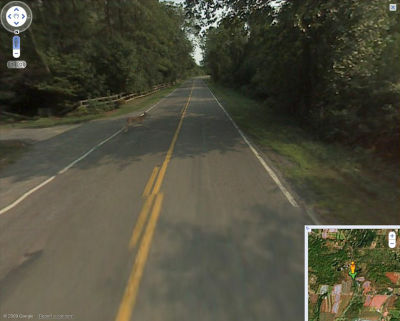 To the left front of the car, to a position with little distance.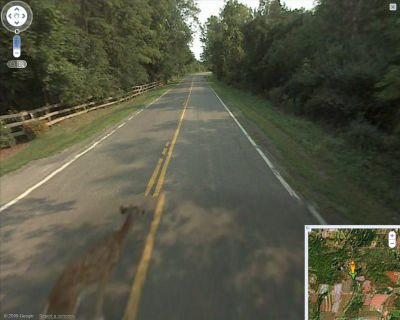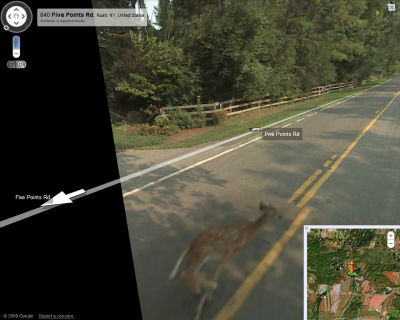 The deer falling in the opposite lane next moment.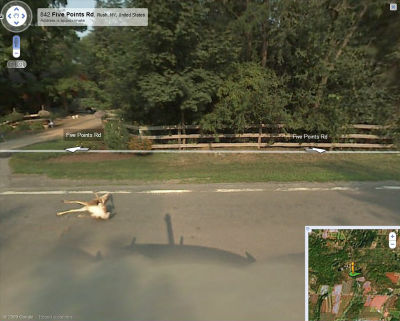 Then it will flow backwards. Because the place is moving, it may be blown away.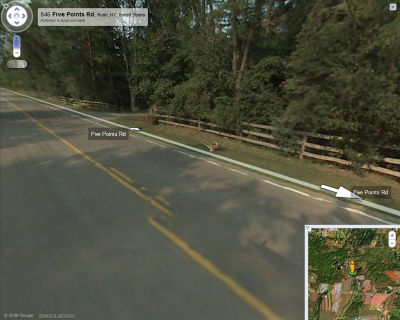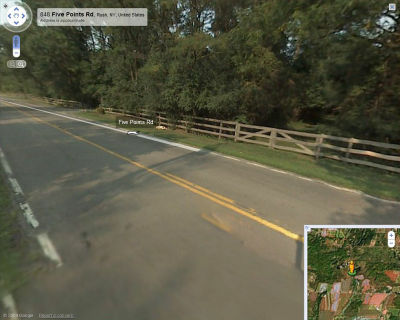 The photos around here have already been deleted and can not be seen from the street view, but was the deer safe ... ?.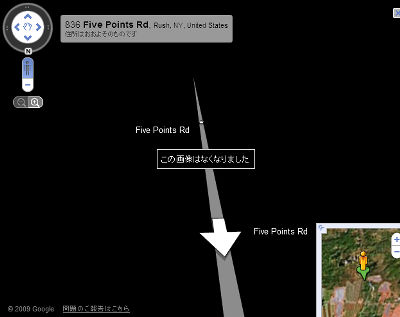 21:01 postscript

This matter was reported on the blog of the Google Maps team, the shooting car noticed the accident and stopped and reported to the police, but the deer seemed to have been safe, and it ran away somewhere until the police arrived It is said that.
Google LatLong: Oh, deer: Street View and road safety reminders