Yoshinoya's "Tera Shita Don" problem, finally identifying the offender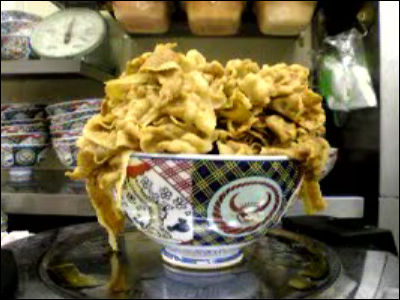 The other day at GIGAZINEClearly inquired by phone about the fact that the employee and the humble person released a movie making "Tera pork bowl" at YoshinoyaWhere, on the same day "Identify the relevant store / employee by companywideAlthough it was announced that it was said to be done, it seems that at the end the executing offense is identified and it is disposed of.

Details are as follows.
Super terrific "Terra pork bowl" picture, complaints to Yoshinoya ... Prank clerk disposal

According to this article, the employee of Yoshinoya and a humorous person uploaded a scene of "making Tera pork bowl" for Nico Nico Douga, but it is a crime that a plurality of part-time job clerks performed at a directly managed store in the West Japan area It is said that it was asserted. In the future, we will consider disposal after identifying offenders.

According to this matter, Yoshinoya's spokeswoman said, "As a person dealing with food, I was sorry to see the image, it is sad or disappointing."

In recent years when the safety of food is screamed, what kind of disposition will be given ...?