A police officer who leaked 10,000 internal information of the Metropolitan Police Department at Winny was the first disciplinary dismissal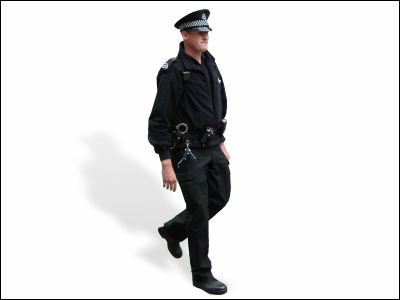 It is the largest ever in GIGAZINEInternal information of more than 10,000 Metropolitan Police Department leaked in WinnyAccording to NHK 's report, it seems that the chief patrol who let flowed out today was dismissed.

There was similar leakage of information by police officers who used Winny, but it is the first time that they will be disciplined and dismissed.

Details are as follows.
Disciplinary punishment for information leakage patrol head

According to this article, the 26-year-old patrol head of the Metropolitan Police Department Regional Division of the Metropolitan Police Department, who was dismissed this time, the police chief investigated reports and suspects who were keeping personal computers through file exchange software Winny It seems to have drained the statements of statements of others. The leaked investigation report contains personal information of about 10,000 people including suspects of juvenile offenses, victims of the case, names and addresses of investigators, names of addresses of investigators, telephone numbers, etc. The largest ever It is an outflow.

In addition, because the police chief copied the data to his / her computer by borrowing the hard disk containing the investigation report etc from his colleague's officer chief, which caused the damage to expand, including personal information The Metropolitan Police Department, who sees heavily responsibility for information leakage, seems to have dismissed the officer as a patrol head, dismissed departure manager of his colleague. Assuming that there are other supervisory responsibilities, it is said that nine people have been subject to disposal, such as disciplining the head of the Kitazawa Police Station to disciplinary measures.

Certainly, disciplinary punishment is inevitable given the scale, is not this ...?
in Note, Posted by darkhorse_log