Seaweed-flavored salt-baked soba "Tsurubashi Fugetsuki soba" has sprouts shakijaki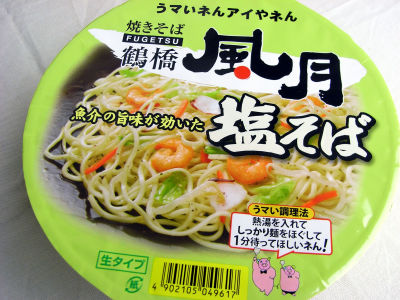 From September 25th "Curry Udon with Curry"I bought Nissin" Tsurubashi Fugetsuki soba "which is newly released in Kinki Limited. Previously released"Tsurubashi Fugetsuki Kimchi Yakisoba"It was quite delicious, but what about this time?

Details are as follows.
The inside was not cooked, finely cooked, quickly, liquid sauce, powder sauce.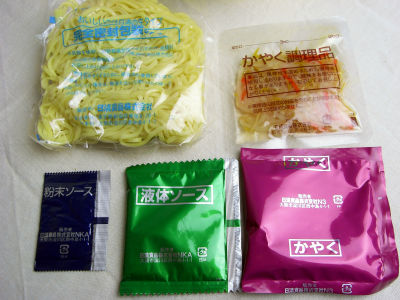 First of all, put a cooker quickly, pour hot water and wait for 1 minute.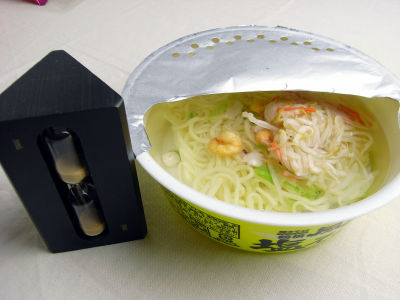 And throw out hot water.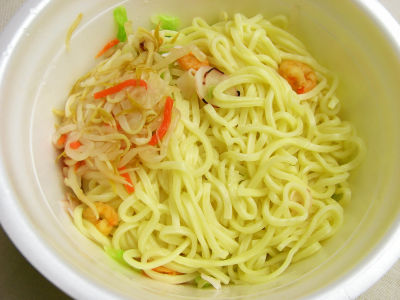 Place a powder sauce. Are you going to have peppers?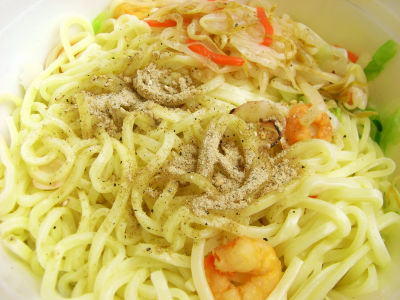 Mix well.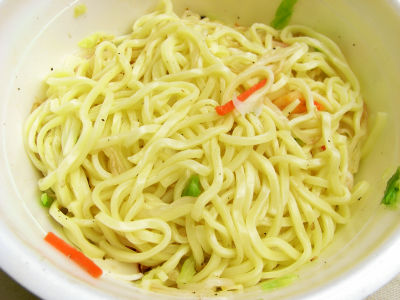 Add a liquid sauce and mix it. It did not change much, but it was a thin source of color commonly brought about by salt-burning.



A distinctive angular rigid noodle is firmly crunchy and gives us a feeling of eating. Speaking of how it intertwines with the sauce, it seems that the source taste is more suitable than salty taste, but the delicious seafood taste is coming out, which is slightly different from that of just salt-roasted soba. Bean sprouts and carrots that were quickly included as cooked items have a little shakyaki feeling. Volume was also many, it was a satisfactory dish.

The release of Nissin is below.

- Taste of Osaka's popular shop "Tsurubashi Fugetsu" "Reasonable" appeared as a cup -
Raw cupped type 1 1. "Tsurubashi Fugetsu salt soba" 2. "Kamai curry udon" Information on limited release in Kinki area

The site of Tsuruhashi Fumizuki is below.

Tsurubashi Fugetsu