WILLCOM announces long-term discount plan "W-VALUE SELECT" including installment sales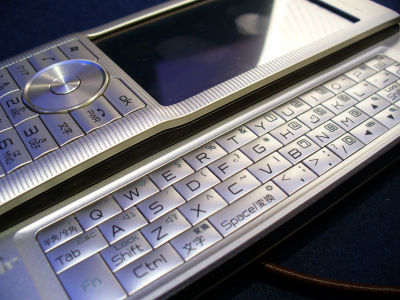 WILLCOM 's successor W - ZERO 3 series on June 7"Advanced / W - ZERO 3 [es]"Although we mentioned that we are considering introducing long-term discounts and terminal installment sales systems at the time of model change in the presentation of the company's long-term discount plan for model change todayW-VALUE SELECT (double value select)"Was announced.

Although it is a plan assuming use for 24 months, it is said that it also provides full support that can deal with submersion, theft, total loss etc of the terminal.

Details are as follows.
WILLCOM | Providing 'W-VALUE SELECT' (Double Value Select)

According to this release, "W - VALUE SELECT" is available only for users who change the model to Advanced / W - ZERO 3 [es], WX 320 T, WX 320 K only for users who are using the phone they currently use for more than 10 months. It can be applied for. We are planning to consider applying in the future when expanding target models and new contracts, when purchasing W - SIM STYLE jacket alone.

The service contents of "W-VALUE SELECT" are as follows, and it seems that services will be started in accordance with the release of Advanced / W-ZERO 3 [es], WX 320 T in July 2007.

1.Discount a fixed amount from monthly usage fee for 24 months "W-VALUE discount"

The discount amount varies depending on the price plan.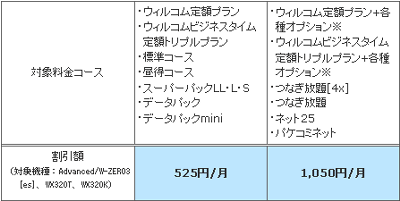 2.We support up to 20,000 yen for exchange fee even if breakage or breakdown repair fee is free for all monthly charges and free of charge, submersion or total loss, theft, or lossW-VALUE support"

3.Installment payment to reduce the initial cost of telephone purchase fee at model change (Lump-sum payment can also be selected)

Payment amount varies depending on model.




According to the figure below, when changing the model by applying "W - VALUE SELECT", it seems that 5760 yen less than normal change of model.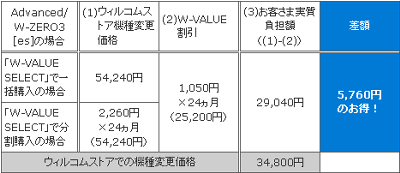 It might be good for users who keep using one terminal for a long time.
in Mobile, Posted by darkhorse_log