WILLCOM applies long-term discount plan "W-VALUE SELECT" to new contract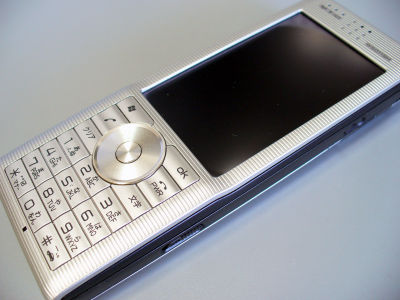 WILLCOMLong-term discount plan including installment sales "W-VALUE SELECT (double value select)" introduced from July 19 for model change usersIt will be applied to new contracts from Wednesday, August 1 tomorrow. This makes it possible to purchase a terminal by installment sales, etc. when making a new contract.

In addition, the target model which was only Advanced / W - ZERO 3 [es], WX 320 T, WX 320 K will be expanded significantly.

Details are as follows.
WILLCOM | Expansion of offering of "W-VALUE SELECT" (Double Value Select)

According to this release, in addition to the fact that the new contract was subject to W-VALUE SELECT this time, the following models were applied. For WX320T and WX320K which were covered from the beginning, it is still applicable only to model change.

· The model to be newly applied
W - ZERO 3 (WS 003 SH, WS 004 SH),W - ZERO 3 [es] (WS 007 SH),AX520N,AX 530 IN

The monthly fee discount amount when using each model is like this.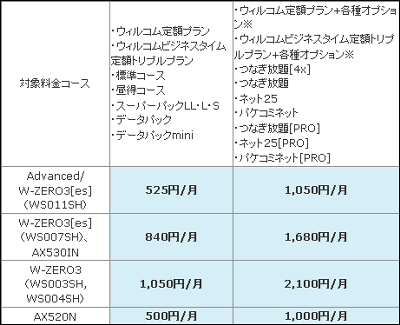 NicoYaWX 300KAs for the terminals for light users, such as that, I am wondering if there is something that will be the target model in the future.
in Mobile, Posted by darkhorse_log