I tried to eat all Meiji Seika's "56 kinds of chocolate" at the risk of living ~ The first part ~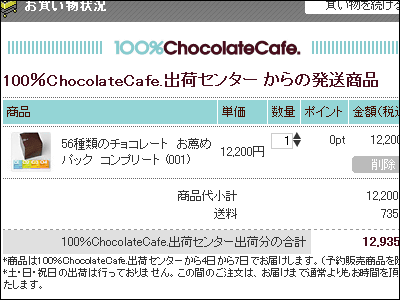 Meiji Seika's previously introduced "100% chocolate cafe"56 chocolates sold there are delivered today, so all the editing members tried to eat them all together. There were truly painful things to eat 56 kinds indeed, and finally the editorial department showed the appearance of annihilation ... ... It has exceeded the limit amount of chocolate to eat in one day.

So, please enjoy the report of life without joking below.
The beginning of the event was December 7, "What is the Internet shop "100% Chocolate Cafe." For chocolate for presents of Meiji? - GIGAZINE"It was the beginning that I wrote an article such as ... ... As there are various chocolates, this means that I will try to eat one and actually it was supposed to order. At this time, we did not know. The scourge that will occur after this ... saying that something terrible will be sent ....

So, first of all it is from the state of ordering. People who want to read actual tasting reports skipped all this, and quickly released the next article, "I tried to eat all Meiji Seika's "56 kinds of chocolate" at the risk of living ~ middle part ~Let's move to.

Order from the following page. The order form is made of Flash, and it is an unusual type that it is not a type which advances for every single screen as is common, but is completely contained in one screen.

Meiji Seika: 100% chocolate cafe

Click "Add to Cart"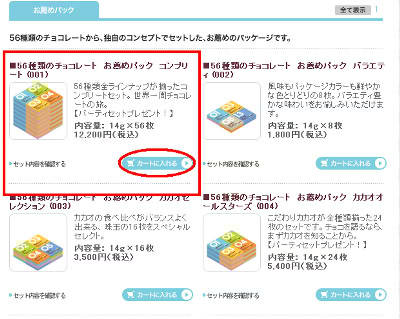 Click "Click here for Easy Member Registration here"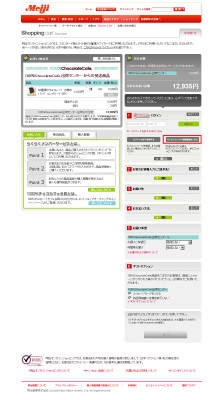 When you click "Send empty mail", your own mail software starts up, so send mail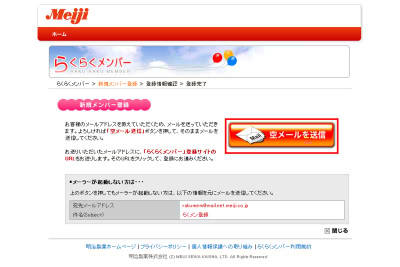 When the mail comes, please click on the address written inside and click "to confirm" after entering necessary information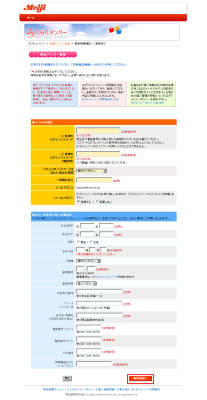 Confirm and click "Register"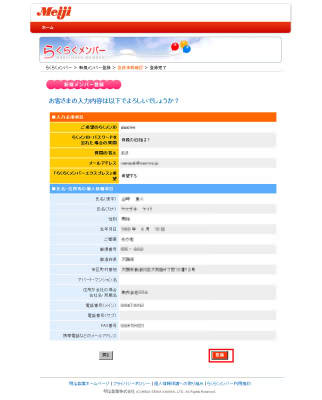 Click on "Back to Meiji Seika homepage homepage" at the bottom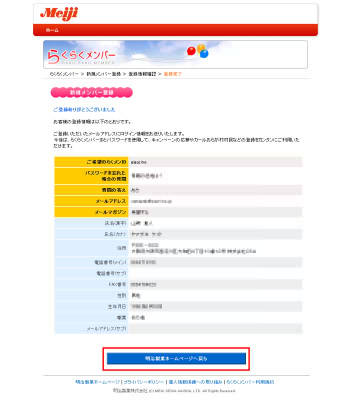 You can log in now. When you log in you will be automatically entered customer information.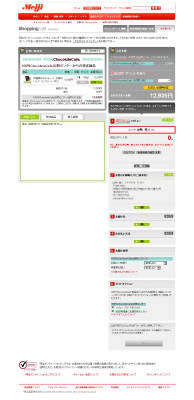 Click "Open" in "Addressee"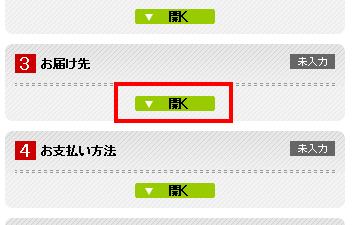 Please check "Same as customer information" and click "Complete input"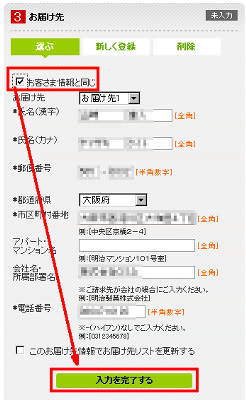 In the same way, enter payment information and click "Complete input"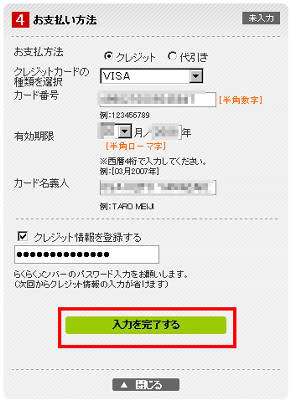 Select delivery date desired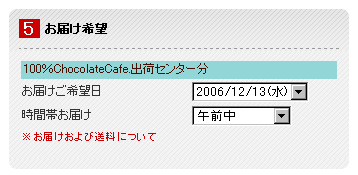 Finally, choose an option. I will attach a message card this time.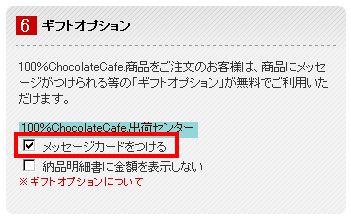 Message card is like this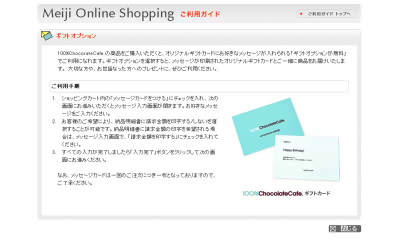 Click "Next"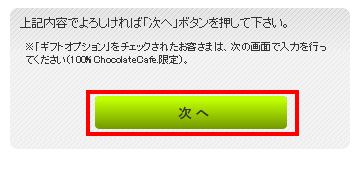 Enter a message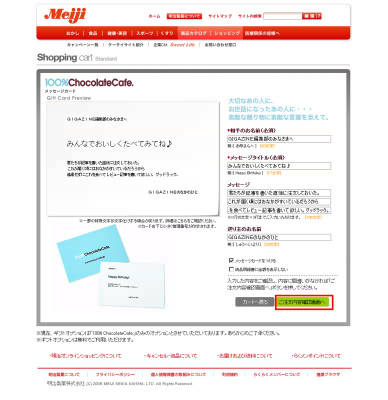 Confirm the order details and click "Yes"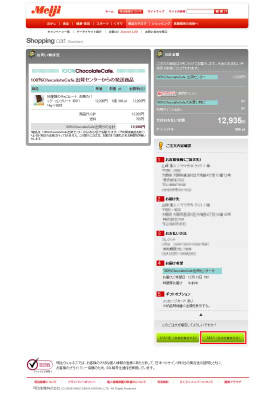 That is it. It is quite a painful work, is not it.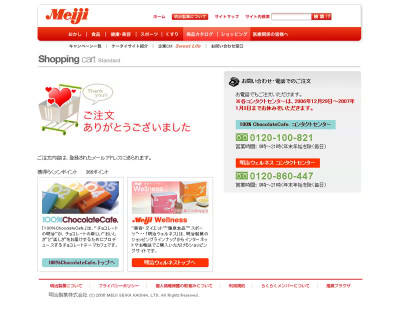 That's why I ordered it on December 7th. And on the 13th day after 6th day, that is today today ... It finally arrived. Continued from the following.

I tried to eat all Meiji Seika's "56 kinds of chocolate" at the risk of living ~ middle part ~