SEO measures can be easily done with Firefox "SEO for Firefox"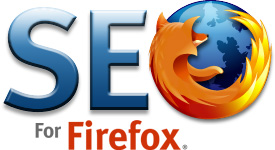 It can be used as an extension of Firefox, and Google and Yahoo search results will change to SEO countermeasure link collection as it is. You can easily list page rank, from when to that page on the net, the number of links to be referenced, traffic rank in Alexa, Whois information, and so on.

It searches with the keyword that wants to apply specific measures, and if you look at the result, you can see what kind of SEO measures should be taken (where it is already strong, which is weak and what should be extended).

Since I tried using it in practice, see below for installation method, usage and setting.
SEO for Firefox

■ Installation

Please visit the site above and click "Click Here"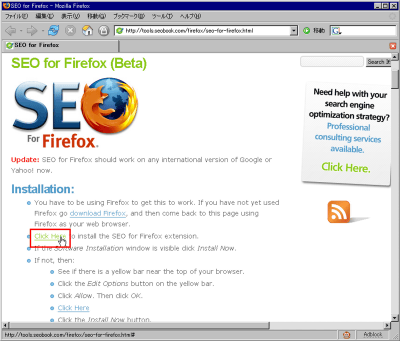 By default, you can not install from this site, so click "Change setting" on the right of the bar displayed at the top



Click "Accept"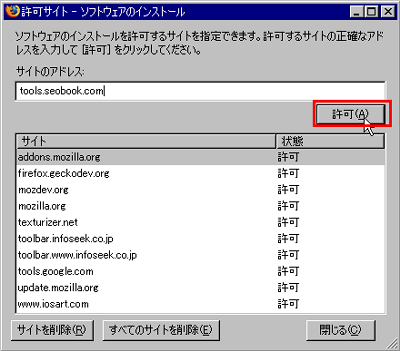 Click "Close"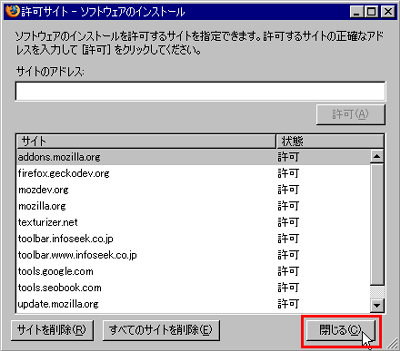 Click "Click Here" again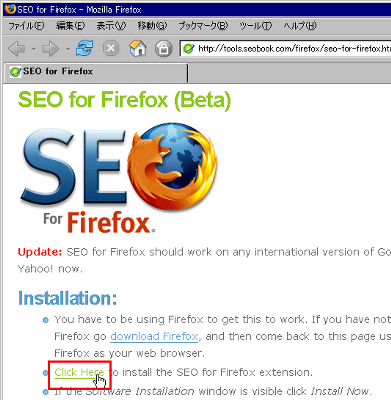 Next time click "Install Now" as it will work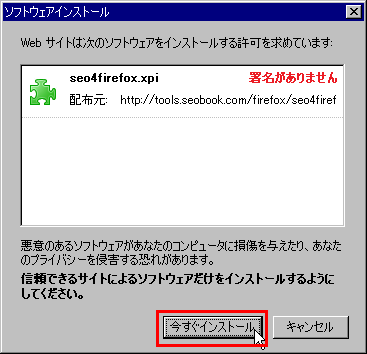 When "SEO for Firefox" is displayed, exit Firefox temporarily and start Firefox again. Installation is complete.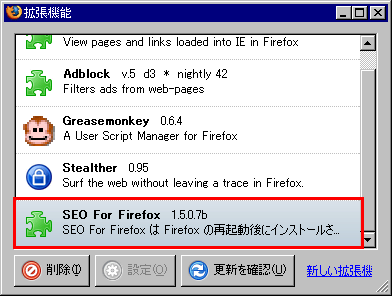 ■ How to use

After restarting Firefox, when you search on Google, the SEO countermeasure link will be displayed automatically like this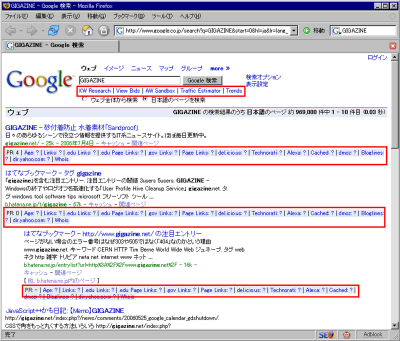 Each item has the following feeling.

PR: Google's page rank
Age: Date first registered on Archive.org
Links: Yahoo's linkdomain Search Results
.edu Link: Yahoo's .edu linkdomain Search Results
.edu Page Link: Yahoo's .edu link Search Results
.gov Link: Yahoo's .gov linkdomain Search Results
Page Links: Number of links in Yahoo
Del.icio.us: Number of times how many bookmarks were made in overseas super-famous social bookmark service Del.icio.us
Technorati: Number of how many blogs are linked from Blog Search Engine Technorati
Alexa: Worldwide ranking of traffic ranking ranking sites around the world from traffic and page views
Cached: Number of pages in Google's cache
Dmoz: Number of pages in Google Directory (with DMOZ)
Bloglines: How many people are voting on Bloglines
Dir.yahoo.com: Listed in Yahoo! Directory or not
WhoIs: Domain owner information

Only the page rank is automatically loaded by default, and the other items are displayed by clicking "?"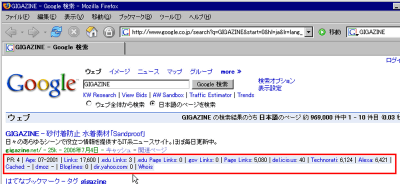 Also, from the link directly below the search box you can investigate the following.

KW Research: Search across keyword research by SEO Book Keyword Research Tool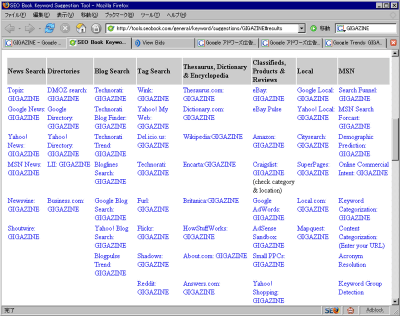 View Bids: Display bid amount of specific search word in Overture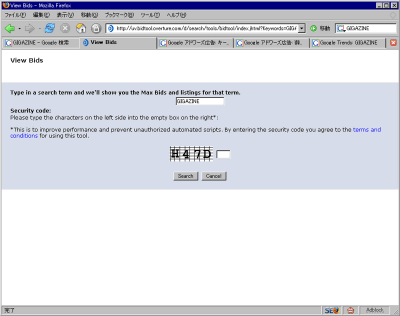 AW Sandbox: Search keywords on Google. Use Google's statistics with AdWords keyword tool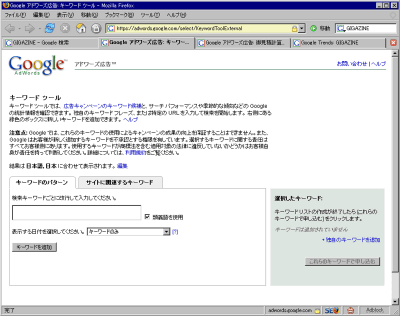 Traffic Estimator: Keyword estimates in AdWords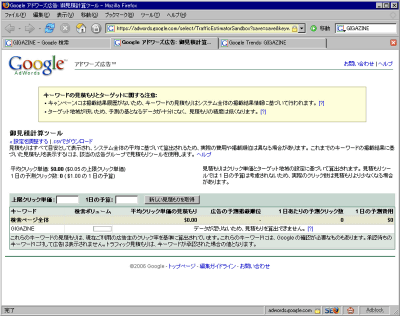 Trends: Display the overall volume of the keyword from Google Trends search results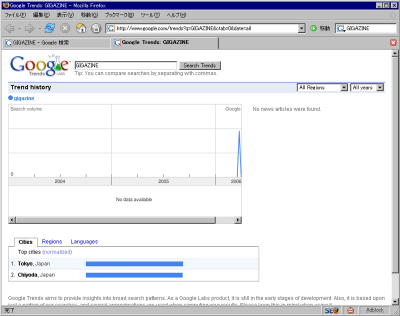 Also, search results on search.yahoo.com will allow the same display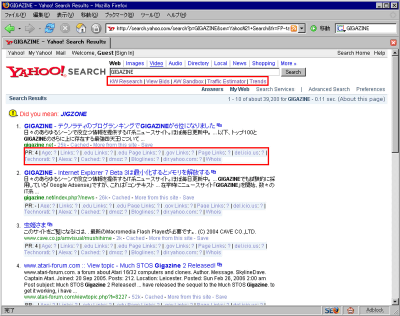 ■ Changing settings

In the initial setting, only the page rank is automatically read and displayed, but you can select necessary information and display it automatically.

First, click "Tools" → "SEO Options"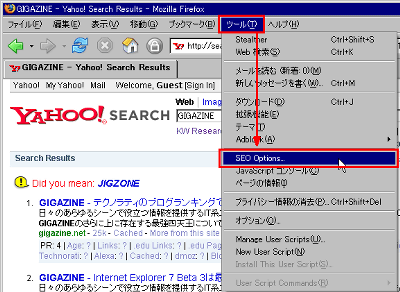 It can be set for each item. "On-Demand" is loaded when clicked, "Auto" is automatically loaded, "Hidden" is not displayed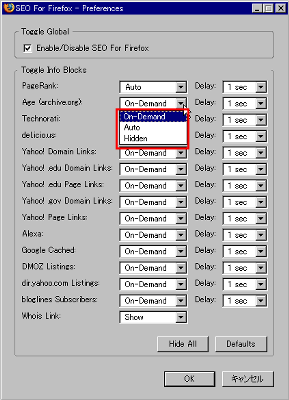 Also, you can set the waiting time from "Delay" to reading in seconds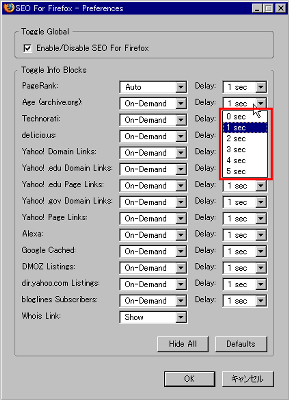 If you click the icon displayed at the bottom right, you can turn "SEO for Firefox" itself on and off