Free service to compare SEO related information on multiple sites "Access comparison .jp"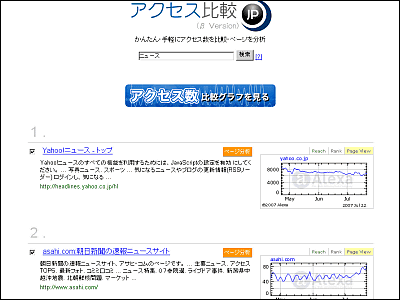 By simply entering keywords in the search box, it is a free search service that can compare SEO related information with multiple site access metrics, and can compare visually with Alexa's graphs for easy comparison.

How to use is simple, just enter a keyword in the search box and click one click. You can display site overviews of multiple sites related to search keywords, access indicators, SEO related information, etc. on one screen, detailed comparison can be made by selecting multiple displayed sites.

Actual usage is as follows.
Access comparison .jp (beta version)
http://accesshikaku.jp/

Enter the search word you want to compare and click "Search"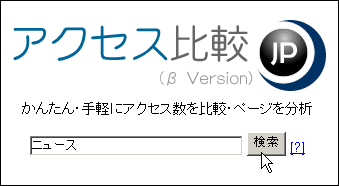 Then, as you come out like this with such a feeling, click "View access number graph"




Then you fly to Alexa and compare like this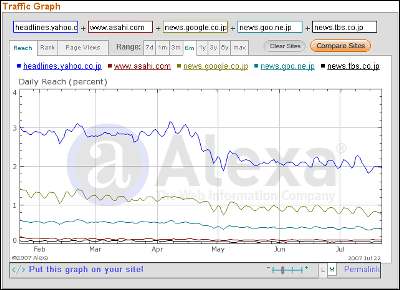 In addition, when you click "Page Analysis" from the search result display screen, the keywords included in the page rank, meta information, meta information, the total number of keywords, the frequency of appearance of keywords, the number of links to be linked, the number of index registered pages, the last update date, Yahoo! You can see whether or not you are registered.