8 commands to save bootable Windows XP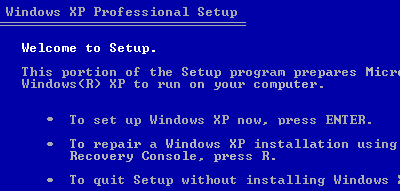 It is a last resort that may be used if Windows XP startup got wrong, or it stops running at all. It is not necessarily saved in Kore, but knowing it is not a loss.
Repairing Windows XP in Eight Commands - Guide - Short-Media
http://www.short-media.com/review.php?r=313&p=2

I use "Windows Recovery Console".

About the Windows XP Recovery Console

For the installation of Recovery Console see below.

ITmedia Enterprise: Windows Tips "What is Recovery Console?"
http://www.itmedia.co.jp/help/tips/windows/w0391.html

You can also start Recovery Console from a floppy disk or the like.

After entering Recovery Console, just enter the following 8 commands in order.


C: CD ..
C: ATTRIB - H C: \ boot.ini
C: ATTRIB - S C: \ boot.ini
C: ATTRIB - R C: \ boot.ini
C: del boot.ini
C: BOOTCFG / Rebuild
C: CHKDSK / R / F
C: FIXBOOT

Actually, the procedure proceeds as follows.




If it can not be started with this, that means no more ......