Google inadvertently releases the appearance of Pixel 8 Pro before its announcement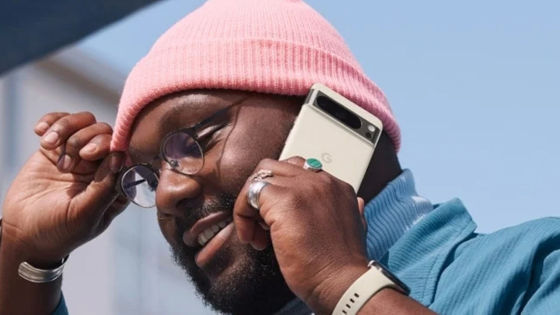 Google is scheduled to hold a new product launch event ' MadeByGoogle ' on October 4, 2023 local time, and the appearance of the Google genuine smartphone ' Pixel 8 Pro ' that is expected to be announced at that event looks like Google's subscription product. It has been reported that it was mistakenly posted on the page about , and services.

The Pixel 8 Pro was already spotted on the Google Store | Android Central

https://www.androidcentral.com/phones/google-pixel-8-pro-leaks-in-porcelain-colorway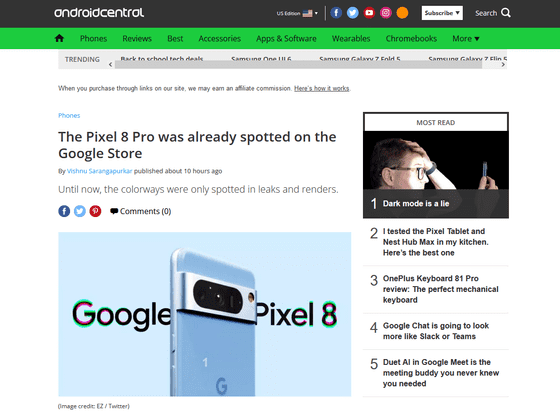 Google leaked Google's flagship Pixel 8 Pro, again - The Verge

https://www.theverge.com/2023/8/30/23851805/google-store-pixel-8-pro-leak-porcelain
Google Accidentally Posts Pixel 8 Pro Image Ahead of Oct. 4 Event | PCMag
https://www.pcmag.com/news/google-accidentally-posts-pixel-8-pro-image-ahead-of-oct-4-event
Google just 'leaked' the unreleased Pixel 8 Pro, and fans of this color will be delighted | ZDNET
https://www.zdnet.com/article/google-just-leaked-the-unreleased-pixel-8-pro-and-fans-of-this-color-will-be-delighted/
Google updated '
Google Subscriptions & Services
' on August 30, 2023. Among the images is an image that appears to be an unreleased Google smartphone, and journalist Mishal Rahman pointed out that this may be a ``Pixel 8 Pro.'' Please note that Google immediately deleted the image.
Here's a look at the Google Pixel 8 Pro in Porcelain.

This image is from the Google Store website, which inadvertently published this image early in the promo page for 'Google Subscriptions & Services'.

Thanks to @android_setting for the tip! pic.twitter.com/nARd4Hz8hk

— Mishaal Rahman (@MishaalRahman) August 30, 2023


The image below is said to include Pixel 8 Pro.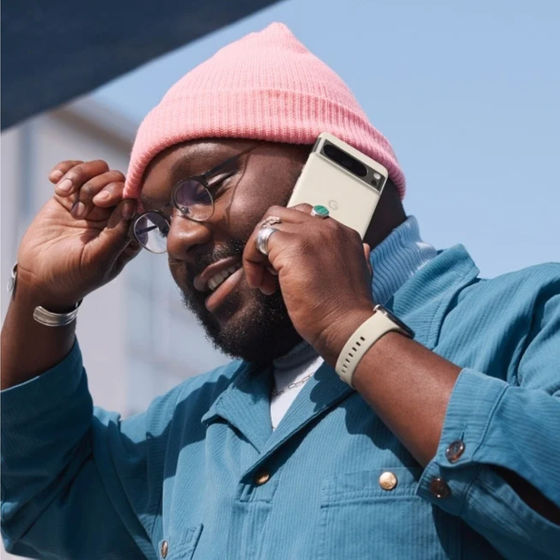 The main camera on the back of Pixel 7 Pro is as follows. From the appearance of the camera, it is clear that the smartphone in the photo is not a Pixel 7 Pro.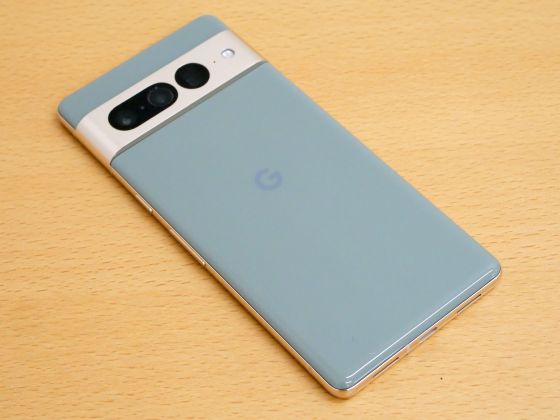 According to Rahman, the image contained alternative text that read ``Person making a phone call with a Porcelain color Pixel 8 Pro.'' In addition, the released image seems to match
leaked information
about the Pixel 8 Pro, such as ``larger camera from Pixel 7 Pro'' and ``equipment of temperature sensor.''
In addition, it has been
reported
that Google applied to
the US Federal Communications Commission
(FCC) on August 30, 2023 to obtain approval to sell the Pixel 8 series. According to overseas media
Android Authority
, the fact that the application has been filed with the FCC suggests that the Pixel 8 series is about to go on sale.
The filing with the FCC reveals that the Pixel 8 series will be available in five model numbers: GKWS6, G9BQD, GZPF0, GPJ41, and G1MNW. Foreign media 9To5Google said, ``The model number G1MNW refers to support for ultra-wideband wireless technology, so it may refer to the Pixel 8 Pro.The other four model numbers are thought to refer to the Pixel 8.'' "
Google has
announced
that it will hold a new product launch event ``MadeByGoogle'' at 10 a.m. local time on October 4, 2023, and has sent invitations to the launch event to some users.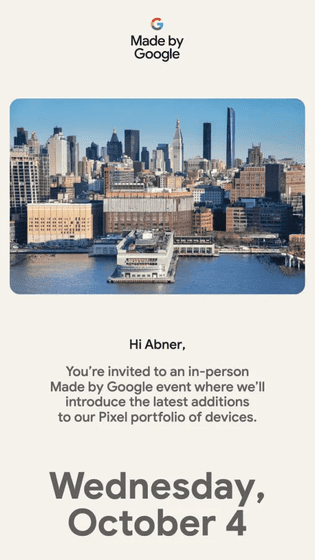 During the presentation, Google is expected to announce the Pixel 8 Pro and Pixel 8, whose images are said to have been leaked, as well as the second generation of Google's genuine smart watch ' Pixel Watch '.

Big fall launches are stressful, but Pixel helps its friend stay cool as a cucumber. #BestPhonesForever

The w8 is almost over. Rest up for #MadeByGoogle on October 4th and sign up for updates: https://t.co/hcAzJ83ajV pic.twitter.com/NWBP2RTdSn

— Made by Google (@madebygoogle) August 30, 2023