Google Pixel 7 & Google Pixel 7 Pro will be available in fall 2022 with next-generation Google Tensor processor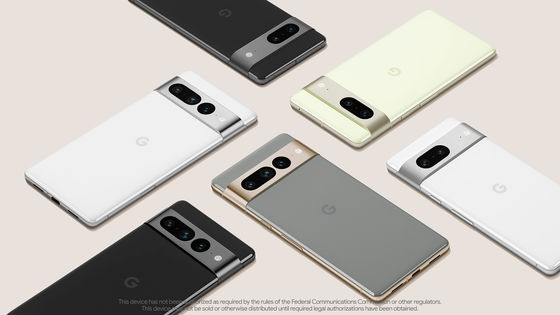 At the developer event '
Google I / O 2022
' by Google, the outline of the new smartphones '
Google Pixel 7
' and '
Google Pixel 7 Pro
' was announced. Release is scheduled for fall 2022.
Pixel 7 Pro and Pixel 7 --Google Store
https://store.google.com/jp/magazine/google_pixel_7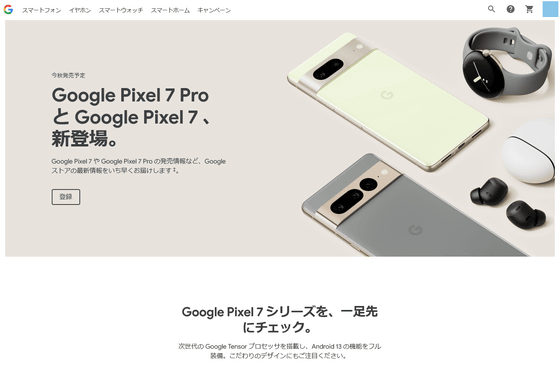 The SoC installed in the 'Pixel 7' and 'Pixel 7 Pro' is Google's original ' Google Tensor ' following the previous model 'Pixel 6' series, and the next generation version will be adopted. Functions related to photos, videos, security, and voice recognition will become even more convenient, and more detailed customization will be possible.

The design is similar to the 'Pixel 6', with the rear camera placed across the top of the unit.

The next generation of Pixel phones is on the horizon. Here's a first look at the Pixel 7 and Pixel 7 Pro — equipped with a new generation of Google Tensor and a sleek design. Coming this fall. #GoogleIO pic.twitter.com/WMysJv1lZP

— Google (@Google) May 11, 2022


There are three color variations for Pixel 7: 'Obsidian', 'Snow', and 'Lemongrass', and for Pixel 7 Pro, 'Obsidian', 'Snow', and 'Hazel'.

Did you catch that pop of color? # Pixel7 will come in:
⚫ Obsidian
⚪ Snow
???? Lemongrass

And # Pixel7 Pro comes in:
⚫ Obsidian
⚪ Snow
???? Hazel #GoogleIO pic.twitter.com/cnV7OVCJ6T

— Made By Google (@madebygoogle) May 11, 2022


The details of the specs have not been clarified yet, but the news site Android Police has reported that 'the camera seems to be unchanged'.