Production and release of the Japanese dubbed version of the Chinese animation movie 'Male Lion Boy' depicting a hot lion dance battle is decided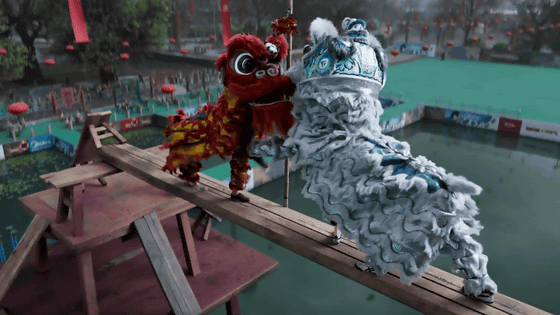 It was decided to produce a Japanese dubbed version of the animated movie ' Lion Boy', which was screened in Japanese with Japanese subtitles in 2022 at the 'Movie
Festival
', a project to screen interesting Chinese movies. announced to be published.
Movie 'Original Title: Lion Boy' Official Site
https://gaga.ne.jp/lionshonen/
The released teaser visual looks like this.


And a teaser video has also been released.


`` Male lion boy '' super teaser released in 2023-YouTube
In this work, Chun, a boy who was left in the countryside after his parents left for work, forms a team with his friends and a teacher he met through a mysterious connection, aiming to become a performer of the traditional performing art, lion dance. This is a story about how a poor stray cat grows into a splendid lion.
When it was released in China in December 2021, it was a big hit with box office revenue of 249 million yuan (about 5 billion yen) and audience mobilization of 6.38 million. On the review site, it scored 8.3 points, surpassing the 8.0 score of '
Rakugoku Senki
', which was also a hit in Japan. .
In Japan in 2022, the subtitled version was released as one of the 'film festivals' and received a great response.
In the same way, the above-mentioned `` Rao Oguro Senki '' has a good reputation when the subtitled version is released in Japan, and the Japanese dubbed version is produced and released later.
Japanese dubbed version of Chinese animation movie ``Rakugoku Senki'' depicting the journey and growth of black cat fairies will be released - GIGAZINE