Amazon Prime raises prices by more than 10% in Europe, what is the impact on Japan?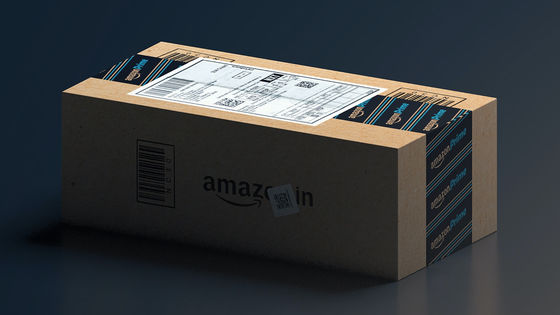 Amazon's paid membership service '
Amazon Prime
' is offered in Japan for 500 yen including monthly membership fee or 4900 yen including annual membership fee, and services such as
Prime Video
and
Amazon Music Prime
, which can be delivered the next day at the earliest. You can use it as much as you want. It has become clear that such Amazon Prime will raise prices throughout Europe.
Amazon UK to charge £ 1 more a month for Prime service from September | Amazon | The Guardian
https://www.theguardian.com/technology/2022/jul/26/amazon-uk-to-charge-1-more-a-month-for-prime-service-from-september
Amazon to raise Prime prices in Europe as retailer wrestles with costs | Reuters
https://www.reuters.com/business/retail-consumer/amazon-raise-prime-prices-europe-retailer-wrestles-with-costs-2022-07-25/
In the UK, Amazon Prime's monthly membership fee has increased by 12.5% from £ 7.99 to £ 8.99, and annual membership has increased by 20% from £ 79 to £ 95. The Guardian of the British media reports that it will be about 16,000 yen). Amazon Prime is reportedly raised in the UK to address rising shipping costs.
Amazon plans to implement this price increase from September 15, 2022, the first price increase since 2014 in the United Kingdom. In response to The Guardian's inquiry, an Amazon spokeswoman said, 'We have increased the number of high-speed shipping products available to Amazon Prime members without limit, and we also support the delivery of fresh groceries, TV and movies.・ We are also significantly expanding the content of high-quality digital entertainment such as music, games, and books. '
Also, in the UK, the amount of Amazon original content distributed on Prime Video has tripled since 2018, from the UK such as 'The Boys' 'The Terminal List' 'Clarkson's Farm' 'Backstage With Katherine Ryan' Amazon mentioned that it has also added a lot of content. In addition, Prime Video also distributes the Premier League and Autumn Nations series, which are British professional soccer leagues.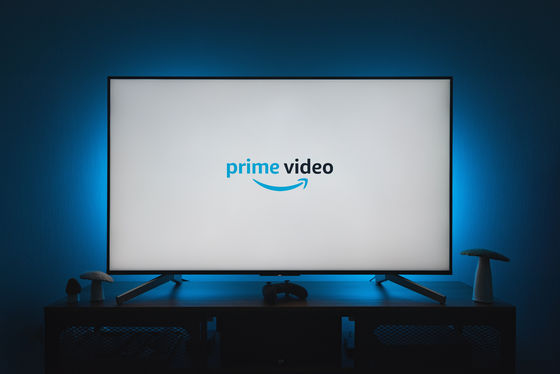 According to market research firm Mintel, it is estimated that more than one-third (33%) of people over the age of 16 in the UK, or about 19 million, are individual members of Amazon Prime. This number is up from about 15 million (31%) in 2019. Also, in the UK, Amazon Prime is especially popular among young consumers, and it seems that 64% of the total is paid members when narrowing down to the user group of 16 to 34 years old.

According to Mintel, Prime Video usage has skyrocketed during the coronavirus pandemic, with 62% of Amazon Prime members using Prime Video on a regular basis in 2020. On the other hand, Amazon Fresh, a grocery delivery service that is one of the benefits of Amazon Prime membership, is used by only 7% of Amazon Prime members.

In the UK, streaming services such as Netflix, Apple Music, and Disney + all raised prices in 2022. In addition, Amazon Prime membership fees have just been raised in the United States in February 2022.

Amazon Prime's annual membership fee has been raised, raising about 2000 yen --GIGAZINE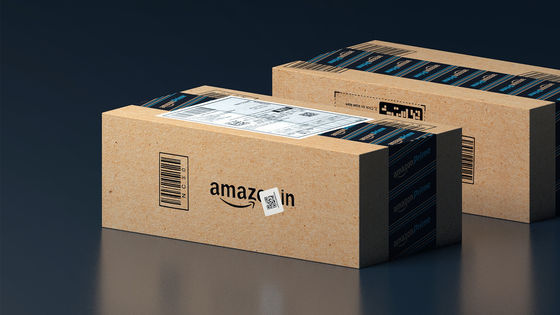 In addition to the Amazon Prime price increase in the UK, it has been revealed that Amazon Prime will be increased throughout Europe. The annual membership fee for Amazon Prime in Europe will be raised by 30% to 89.9 euros (about 13,000 yen), which is scheduled to be raised from September 15, 2022. Amazon cites 'increased inflation and operating costs' as the reason for Amazon Prime price increases across Europe, the first increase since 2018 in some countries.

In Japan, the price increase was implemented only in 2019, one year after the second price increase was announced in the United States, since Amazon Prime started the service. At this time, the annual membership fee has been raised from 3900 yen to 4900 yen, and the monthly membership fee has been raised from 400 yen to 500 yen.

Amazon Prime annual membership fee increased by 1000 yen, monthly membership fee increased to 500 yen --GIGAZINE