Google has started selling repair parts for genuine smartphone 'Pixel' in cooperation with iFixit, and plans to support new models in the future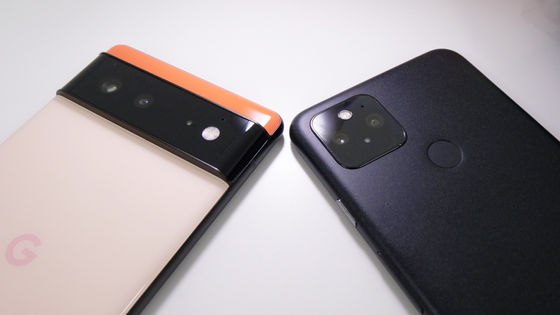 In recent years, the '
right to repair
' that requires users to make their purchased electronic devices repairable has gained a lot of support, and legislation is being developed in each country. Meanwhile, Google has partnered with
iFixit
, which sells repair parts, and started selling repair parts for the genuine smartphone '
Google Pixel
'.
Pixel Perfect: Fix Your Google Pixel Phone with Genuine Parts from iFixit | iFixit News
https://www.ifixit.com/News/61934/pixel-perfect-fix-your-google-pixel-phone-with-genuine-parts-from-ifixit
iFixit and Google launch official Pixel parts store | Ars Technica
https://arstechnica.com/gadgets/2022/06/ifixit-and-google-launch-official-pixel-parts-store/
Many technology companies have begun selling repair parts to the general public as calls for the right to repair have increased. In 2021, Microsoft
started selling
the official repair toolkit for Surface in partnership with iFixit, and in May 2022, Valve, which operates Steam, will sell repair parts for the portable gaming PC '
Steam Deck
'
iFixit
.
Start with
. Apple has also launched a '
self-service repair program
' that allows users to repair their iPhones themselves.
In April 2022, it was announced that Google plans to sell a repair kit for Pixel, a Google smartphone with Android, through iFixit.
IFixit and Google start offering Pixel repair kit-GIGAZINE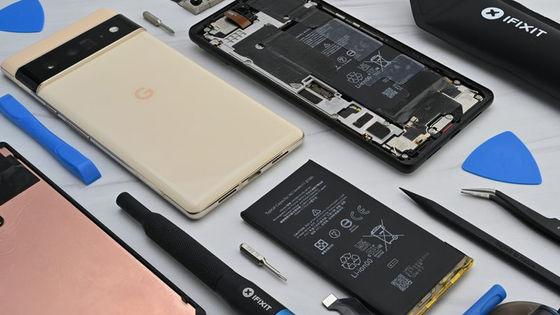 And on June 29, 2022 local time, iFixit announced on its official blog that it
has started selling genuine Pixel parts
. Compatible models range from the
Pixel 2
released in 2017 to the latest model Pixel 6 Pro, with parts such as screens, batteries, charging ports, adhesives, and rear cameras. These parts can be purchased separately or as a repair kit with all the tools needed for repair, and the parts come with iFixit's lifetime warranty (battery only 1 year). ..
Genuine parts can be purchased by users in the United States, United Kingdom, Canada, Australia, and European countries, and there is also a
Pro network
where not only individual users but also repairers who provide repair services for smartphones can purchase wholesale parts. .. In addition, it is said that it will support new models that have not been released at the time of writing the article as soon as possible, and it is said that genuine parts and repair guides will be sold for the '
Pixel 6a
' scheduled to be released in the future.
iFixit says, 'The more consumers have choices, the more repairs will be made and the prices will be fair. People can repair their smartphones themselves or ask various specialists to repair them. You can. Maintaining this kind of competition in the repair market is one of the key reasons iFixit fights for the right to repair law. More companies voluntarily provide access to genuine parts. I am very pleased to be able to do this. '
Ars Technica, a tech media company, said that despite iFixit's official partnership with Google, parts such as the glass back panel, charging port, and front camera for the Pixel 6 and Pixel 6 Pro are still not on sale. indicate. iFixit explains this point, 'We will continue to increase the types of parts for Pixel 2 and later models.'