Meta's first full-scale AR glass 'Orion' is limited to developers, is Meta's smart watch development finished?


Facebook, Meta , which acquired Oculus, is said to be developing the company's first full-scale AR glass ' Orion '. It is reported that such an early version of Orion may be distributed exclusively to developers without being sold to the general public. Also, Meta was supposed to be developing a smartwatch with a removable display and two cameras, but this plan has been suspended and Meta seems to be focusing on Orion development.

Meta Scales Back AR Glasses Plan Amid Reality Labs Shakeup — The Information
https://www.theinformation.com/articles/meta-scales-back-ar-glasses-plan-amid-reality-labs-shakeup

First Meta AR glasses delayed, no longer targeting 2024 --9to5Google
https://9to5google.com/2022/06/09/meta-ar-glasses-delayed/

The first version of Meta's AR glasses will be for developers only --The Verge
https://www.theverge.com/2022/6/9/23161657/meta-to-not-sell-first-ar-glasses-cancel-camera-smartwatch

According to media reports, Meta has been developing the AR glass Orion for three years. It seems that the initial version of this Orion will be completed soon, but it will not be sold to general users and will only be distributed to developers and early adopters. Meta hasn't seemed to decide whether to sell an early version of Orion widely, but an employee working in the Reality Labs division working on VR and AR related hardware development in the second week of June 2022. It seems that it was notified that 'Orion will be distributed only to developers'.

Although it is not clear when Orion will be released, it is said that it will be released in the next few years. The reason why the initial version of Orion is not sold to the general public is that 'it costs hundreds of thousands of yen to build a device' and 'some executives have specific specifications such as' display brightness '. I don't think consumers will be satisfied. '

The approach of not selling AR glasses to general consumers 'seems to imitate Snap's, which also sells AR glasses,' reports The Verge, an overseas technology media. Snap is developing ' Spectacles ' for AR glasses, which are also not sold to the general public and are only distributed to developers.

Snapchat developer announces AR-compatible smart glasses 'Spectacles'-GIGAZINE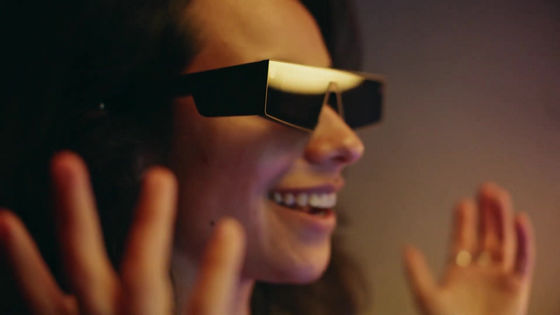 It is reported that the code name of the next-generation AR glass following Orion developed by Meta is 'Artemis', which will be equipped with a bulky design and more advanced display technology, and will be sold to general consumers. It seems that it is also planned to be done. In addition, Meta is said to release another entry-level inexpensive AR glass 'Hypernova' at the timing immediately after entering 2023, and the timing when multiple AR glasses will reach the release of angry waves is approaching. It is reported that there is.

In addition, Hypernova is an AR glass used by pairing with a smartphone, and it will display incoming messages and other notifications on a small head-up display.

In addition, Meta has reportedly canceled the development of a smartwatch with a removable display. This smartwatch was thought to be a device for manipulating AR glasses with brain waves by incorporating the technology that Meta acquired in the past, ' reading electrical signals emitted from the user's brain .' However, it seems that the development of the smartwatch itself was canceled because it became difficult to implement this EMG technology.

Meta aims to release AR glasses that can operate independently in 2024 and make an impact like the 'first iPhone' --GIGAZINE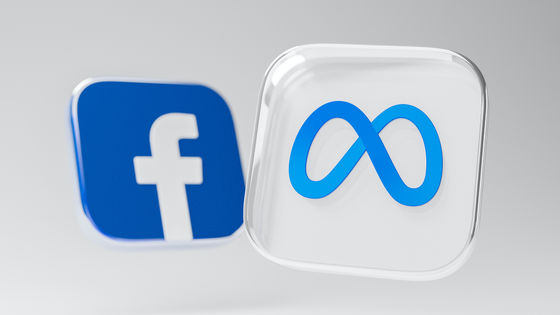 In addition, Meta's CTO Andrew Bosworth said, 'We are planning to bring to the market wrist-type wearables and AR glasses equipped with completely new technologies such as EMG. The road to breakthrough products is not a straight line. As is often the case in the industry, we plan to release multiple prototypes in parallel and repeatedly, learning new things and putting resources in the right place. ' I'm posting tweets that suggest that this is not the case.

We're going to ship wrist wearables and AR glasses that bring completely new tech—like EMG— to market. The path to groundbreaking products is not a straight line. As is common in our industry, we iterate on multiple prototypes in parallel & shift resources as we learn.

— Boz (@boztank) June 9, 2022


In addition, it is reported that Meta has decided to stop selling the video calling device 'Portal' to general consumers and shift to a policy of selling it exclusively to companies.