What the hell will Apple announce at WWDC22? iPad OS evolved to PC-like & 2 new Mac models appeared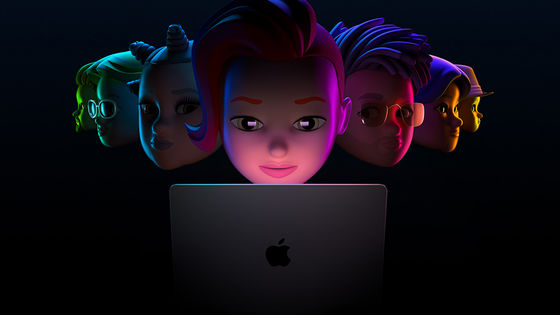 Apple will be hosting an annual developer event,
WWDC22
, from June 6th to 10th, 2022, local time. At the keynote speech held at WWDC, Apple will announce the next major version of the OS and new products, but overseas media are predicting what will be announced at this year's WWDC.
What's Coming at Apple (AAPL) WWDC? IPad Upgrades That Make It More Like Laptop --Bloomberg
https://www.bloomberg.com/news/articles/2022-06-02/apple-to-upgrade-its-ipad-software-in-bid-to-satisfy-pro-users
WWDC 2022 rumors: what to expect on iOS 16, Macs, and possibly Apple VR --The Verge
https://www.theverge.com/2022/6/2/23140346/apple-wwdc-2022-ios-16-mac-m2-vr-ar-rumors
◆ iPad OS has evolved into a more PC-like operation feeling
Bloomberg's Mark Gurman, familiar with Apple-related leaks, predicts that Apple will make significant changes to the iPad OS at WWDC22. iPadOS 16, the next major version of iPadOS, will have a redesigned multitasking interface that makes it easier to see open apps and switch tasks. Also, the existing multitasking feature only allows you to open two apps at the same time, and the size of the app window is constant, but the new multitasking interface allows you to freely resize the app window, and more. It is said that the application will be available at once.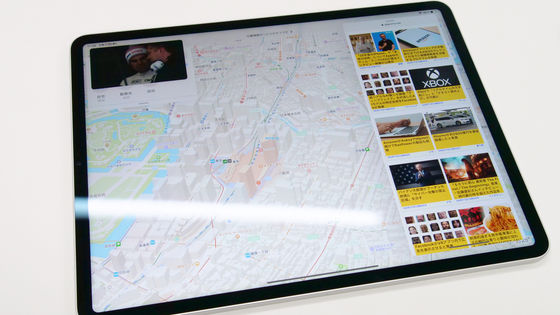 The iPad accounts for about 9% of Apple's annual sales, and that percentage is increasing year by year. However, users of iPad Pro, the high-end model of the iPad, are demanding that the iPad OS be transformed into a more PC-like user interface.

The iPad already has multiple models equipped with the same high-performance and high-efficiency M1 chip as the Mac, but 'in a sense, the software side has not caught up with its hardware specifications,' Garman points out. In fact, there are many overseas reviews of the iPad Pro with M1 that 'there is a drawback in terms of software', although I do not feel any problems in terms of hardware.

Apple's M1 equipped 'iPad Pro' review summary, I think that it is a frenzy with M1 installed and a dry review stands out --GIGAZINE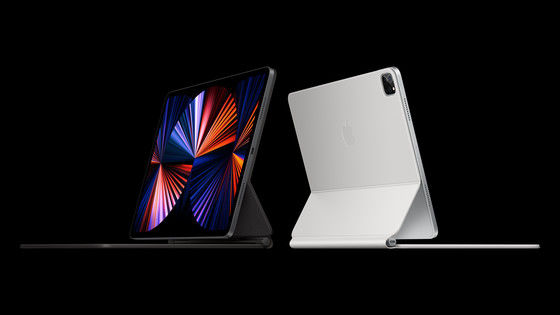 ◆ iOS 16 gets new apps and better notifications
Bloomberg predicts that the next major version of iOS, iOS 16, will add some new features, such as the ability to add widgets to the lock screen. Other forecasts include health app updates and the addition of new audio and social networking features to the messaging app. Mr. Garman predicts the appearance of a 'new Apple app', but it is unclear whether this is a 'totally new genuine Apple app' or a 'renewal of an existing genuine Apple app'.

In addition, Apple is said to have the possibility of overhauling the notification function, which will be based on the ' centralized mode ' introduced by Apple in iOS 15.

It also mentions the possibility that the iPhone 14 Pro, which will be available in 2022, will have an always-on Retina display , so iOS 16 may add an option for an always-on Retina display. Foreign media The Verge wrote that if Apple added an option to add widgets to the iOS 16 lock screen, it would be a great hint that the iPhone 14 Pro would adopt a always-on Retina display.

It is reported that iPhone 14 Pro will adopt Retina display that is always displayed, clocks and widgets can be checked even during sleep --GIGAZINE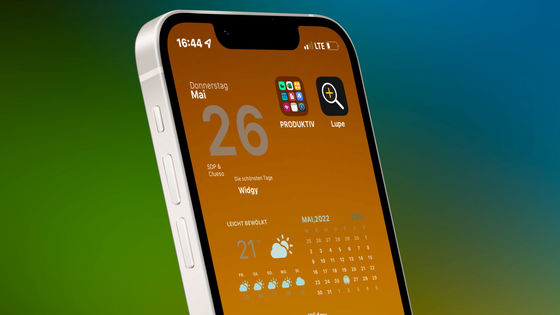 The Verge said, 'It's worth noting that even the iPhone supports iOS 16. The iPhone 6s has received six major updates so far, but this should end someday.' It notes that the iPhone 6s may finally be out of the major update.

◆ New versions of macOS and watchOS
There are few rumors about watchOS, but we're still looking forward to some fitness and healthcare related feature updates and new training watchfaces. In addition, according to9to5Mac , it is expected that a low power mode may be added so that the Apple Watch can be used for a long time even when the battery is low like the iPhone. Note that the low power mode of the existing Apple Watch can only display time, so it's clear that it will be different.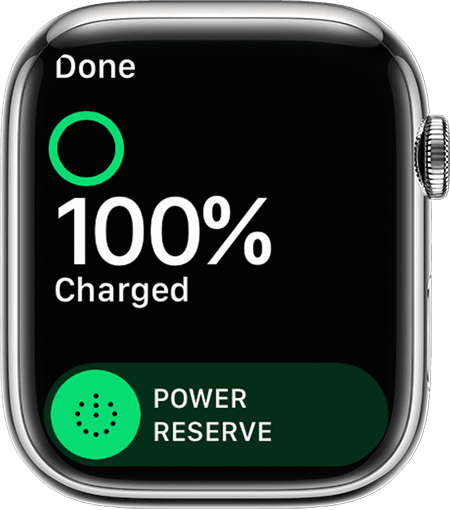 Apple has announced a mirroring mode that allows you to view and control the screen of the Apple Watch from the iPhone, which will be provided in a software update within 2022. As a result, The Verge predicts that mirroring mode will be included in watchOS 9.

There are few rumors about the next major version of macOS, and the iPhone's 'intensive mode' may be added to macOS, The Verge said. In addition, Bloomberg says, 'We can expect updates to System Preferences.' In addition, there is a rumor that the name of the next major version of macOS will be 'Mammoth'.

◆ Two new Macs
Regarding what kind of Mac will be announced in WWDC22, The Verge predicted that 'new redesigned MacBook Air' and 'Mac Pro' will be introduced. Especially given that WWDC is a developer event, the announcement of a professional Mac Pro is 'natural', The Verge wrote.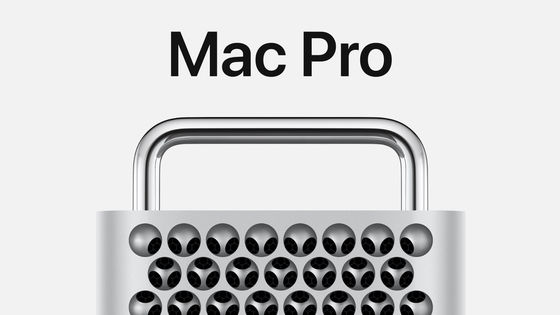 ◆ Possibility of appearance of M2 chip
For a year and a half after releasing the M1 chip of Apple's proprietary SoC for Mac, we have released chips such as 'M1 Pro', 'M1 Ultra' and 'M1 Max', but these are just expanded versions of the M1 chip. It's just a position. It is predicted that Apple may finally announce the next-generation 'M2' chip of this M1 chip. However, little has been reported about the details of the M2 chip.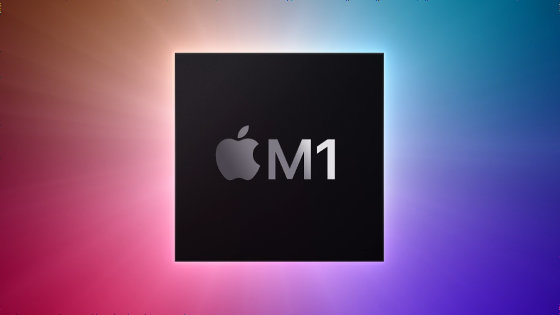 Minchey Kuo, a well-known Apple analyst, predicts that the new MacBook Air announced in 2022 may be equipped with M1 generation chips.

◆ AR / VR headset that has been rumored for a long time may be announced
It has been reported that Apple has been developing AR / VR headsets for a long time, and it has been rumored that 'Apple will release AR / VR headsets this year' every year for the past few years. The headset being developed by Apple is compatible with both virtual reality (VR) and augmented reality (AR), and it is predicted that it will be equipped with a dedicated OS called ' RealityOS '.

It is predicted that Apple will release AR / VR helmets over 100,000 yen in 2022, AR glasses in 2025, and AR contacts in 2030 --GIGAZINE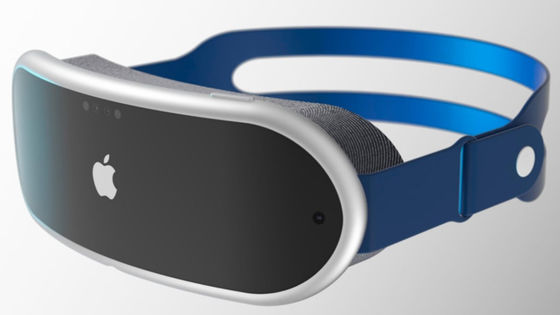 However, regarding the AR / VR headset that Apple is developing, 'Although there was a plan to announce it at WWDC22, there may have been a development delay that hindered it,' The Verge pointed out. The Verge also wrote, 'We need to expect Apple to talk about AR and VR,' and we look forward to some announcements about AR and VR headsets.