Official release of 'Firefox 101', multiple microphones can be used at the same time for video conference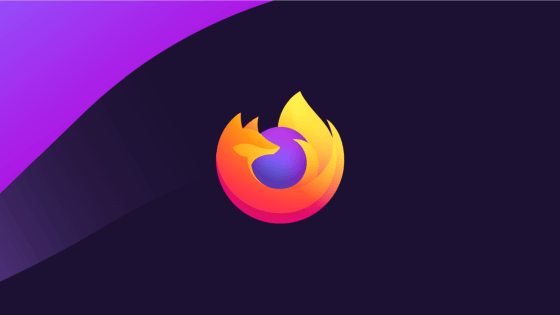 The official version of the web browser ' Firefox 101 ' has been released. In addition to being able to use multiple microphones at the same time for video conferences, we have added features to the inspector panel to improve usability for developers.

Firefox 101.0, See All New Features, Updates and Fixes

https://www.mozilla.org/en-US/firefox/101.0/releasenotes/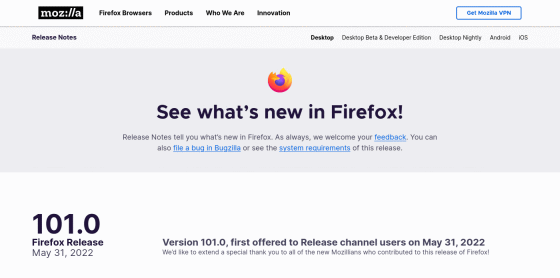 ◆ Simultaneous support for multiple microphones
You can now use as many microphones as your users need at the same time. It's intended for use in video conferencing, and you can easily switch between valid microphones at any time if your conferencing service provider has this feature enabled.

◆ Custom action assignment when download is completed
You can now assign custom actions to all MIME types that do not have an action defined when the download is complete.

◆ Improvement of inspector panel
You can now use the autocomplete feature when you press the '.cls' button in the
Inspector panel
to add a class name to an existing HTML element. All class names on the page are displayed in a dropdown.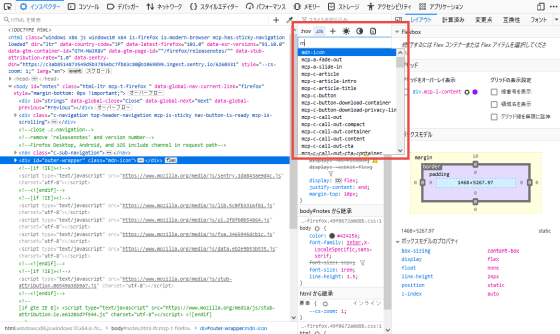 Also, by turning on / off the 'Edit size value by dragging' checkbox added to 'Settings', the 'Drag and update' function of the rule view (mouse the value of some CSS properties such as size). It is now possible to switch the function) that can be changed by dragging the mouse horizontally.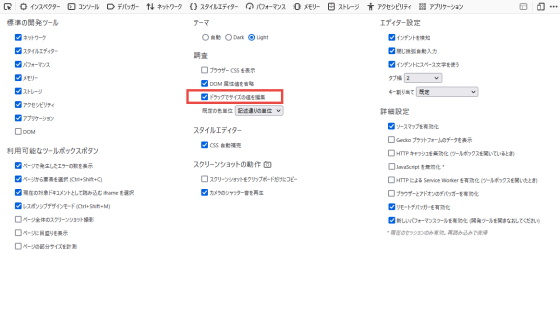 ◆ prefers-contrast media query support
Firefox now supports prefers-contrast media queries . This will allow the site to detect at what contrast the user has requested the web content to be displayed, which is expected to help improve the readability of the web content.

◆ Implementation of WebDriver BiDi protocol
WebDriver BiDi aims to provide a cross-browser protocol for browser automation that meets the requirements of modern web application testing tools. This will support external tools like Selenium , which will provide WebDriver BiDi for Firefox.

◆ Addition of viewport unit
Now supports large / small / dynamic viewport units and logical viewport units ( * vi and * vb ). This allows the user to size the page element

· 'Minimum' viewport size (dynamic toolbar is displayed)
· 'Maximum' viewport size (dynamic toolbar is hidden)
· 'Dynamic' viewport size (show / hide based on the current status of the dynamic toolbar)

You will be able to select flexibly from.

Firefox 101 also includes various security fixes .

The next major version, Firefox 102, will be released on June 28, 2022, local time.