Google acquires micro LED development company 'Raxium', maybe to promote smart glass development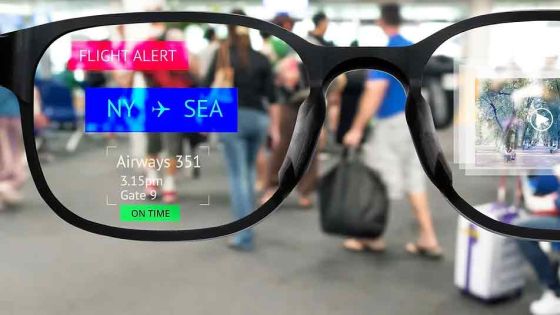 Google has announced the acquisition of micro LED developer
Raxium
. The micro LED being developed by Raxium is appealing for its small size and power saving, and it has been pointed out that it may be useful for Google's smart glass development.
Google Acquires Raxium
https://blog.google/inside-google/company-announcements/google-acquires-raxium/
Google bought MicroLED startup Raxium for its AR headset displays --The Verge
https://www.theverge.com/2022/5/4/23057579/google-acquires-raxium-microled-ar-vr-displays
Speaking of Google's smart glasses, '
Google Glass
' announced in 2013 is famous, but at the time of writing the article, Google Glass is treated as an enterprise product and no sales strategy for individual users has been developed. On the other hand, Google
acquired the smart glasses development company 'North'
in July 2020, and has shown its stance to continue developing smart glasses.
In January 2022, it was reported that Google was working on an AR headset development project called 'Project Iris'. Furthermore, in March 2022, it was reported that Google
plans to acquire Raxium, and it is
possible that Google is developing products that can effectively utilize micro LEDs such as AR headsets and VR headsets. Was there.
Information leaked from Google's next AR headset 'Project Iris' --GIGAZINE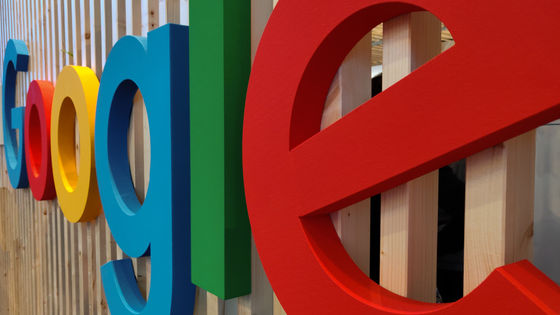 And on May 4, 2022, Google officially announced that it had acquired Raxium. 'Raxium has been developing small, power-saving, cost-effective high-resolution displays for five years. Google's hardware display technology is Google's hardware,' said Rick Osterlow, head of hardware at Google. It will play an important role in continuing to invest in, 'he said, indicating that he intends to use the technology developed by Raxium for hardware development.
According to Raxium's official website, the 'distance between the center of a pixel and the center of an adjacent pixel' of a general OLED display is about 50 micrometers, while the micro LED developed by Raxium is small and high density of about 3.5 micrometers. It is said that it has achieved. This makes it possible to pack many pixels in a small area.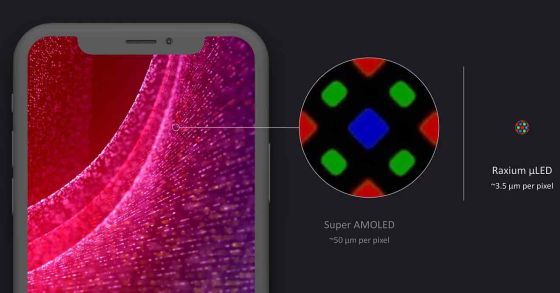 In addition, the official website of Raxium mentions smart glasses and 3D displays that do not require special goggles as images of products using micro LEDs. For this reason, it has been pointed out that Google's acquisition of Raxium may be useful for the development of smart glasses.