Matsuya 'Beef Bibin Don' & 'Pork Bibin Don' tasting review that goes well with the sweetness of meat fat and spicy kimchi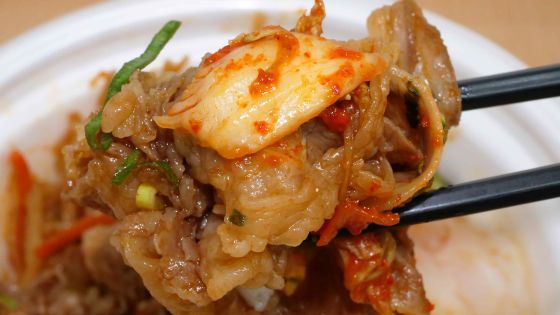 ' Beef Bibin Bowl ' and ' Pig Bibin Bowl ' that bring out the umami of meat with kimchi and gochujang will appear in Matsuya from April 19, 2022 (Tuesday). It is said that the taste of Bibin Don, which has been
renewed
repeatedly since its first appearance in 2004, has been brushed up, so I actually tried it to see what it tasted like.
'Beef Bibin Bowl' 'Pork Bibin Bowl' Renewal Revival | Matsuya Foods
https://www.matsuyafoods.co.jp/matsuya/news_lp/220419.html
Arrived at Matsuya. At the entrance of the store, the beef bibin bowl and pork bibin bowl that you are looking for are appealing with banners and posters.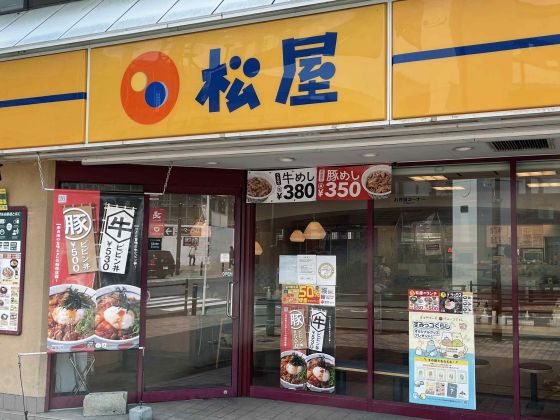 This time, I ordered a beef bibin bowl and a pork bibin bowl as a takeaway and brought them home.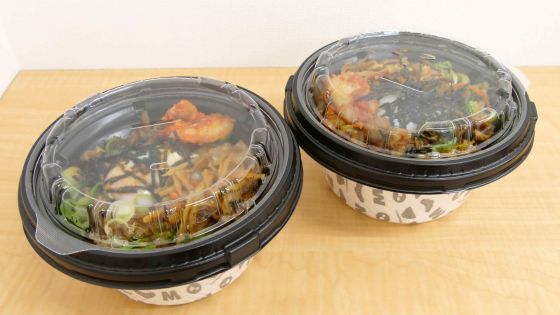 First of all, I will try beef bibin bowl. The take-out container had a two-tiered structure, with rice in the lower tier and ingredients in the upper tier.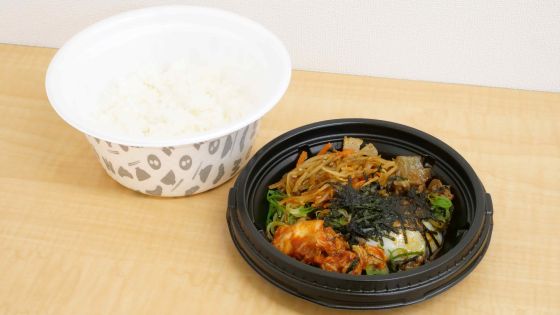 In addition to beef, the ingredients include kimchi, soft-boiled eggs, green onions, kinpira burdock, and seaweed.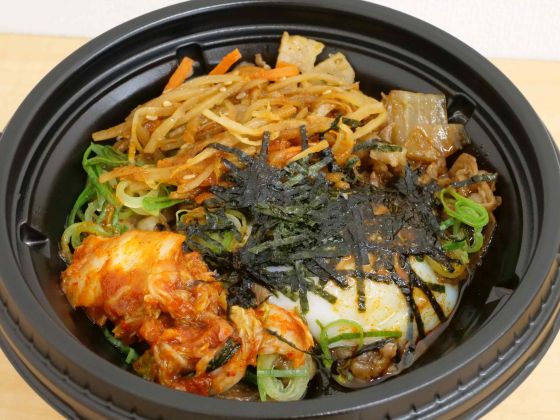 Move the ingredients over the rice, being careful not to break the soft-boiled egg.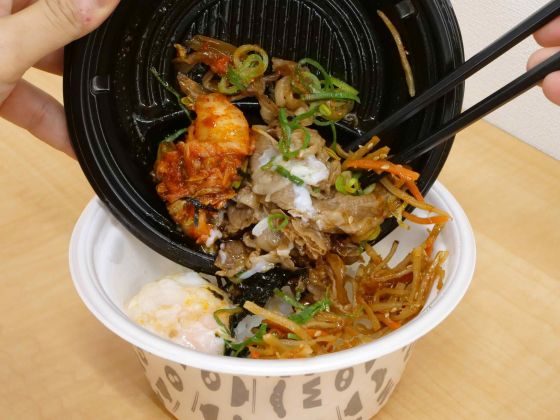 When I try to eat it, the beef is rich in fat and the sweetness of the beef and the spicy kimchi go perfectly together. It is also good to enjoy different textures such as kimchi's crispy texture and kinpira burdock's polypoly texture depending on where you eat. However, the taste of beef was unexpectedly light and it was defeated by the taste of kimchi, and I felt that kimchi was the main bowl.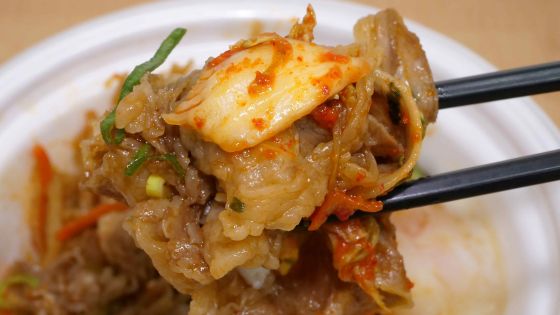 If you break the soft-boiled egg on the way, it will change to a mild taste as a whole. With various textures and taste-changing factors, I was able to eat until the end without getting tired.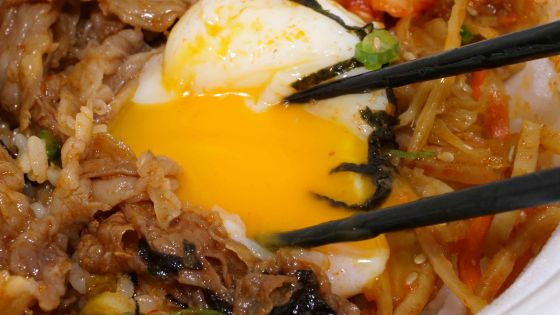 Next, I will try the pork bibin bowl. The ingredients of the pork bibin bowl are the same as the beef bibin bowl except that the meat is pork.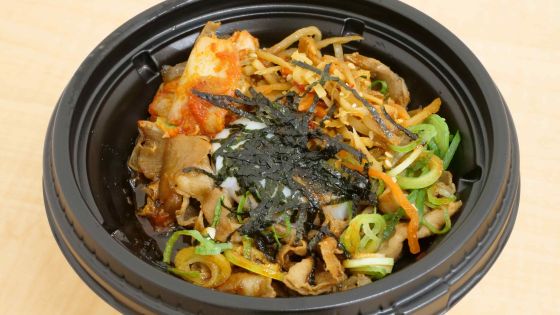 When I tried it, the pork was seasoned with a strong salty taste, and I felt that the taste was stronger overall than the beef bibin bowl. The taste of pork is stronger than the beef of beef bibin bowl, so if you want to enjoy the taste of meat, we recommend pork bibin bowl.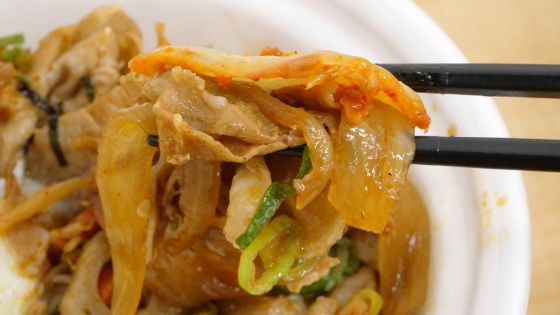 The beef bibin bowl is 530 yen including tax and the large serving is 670 yen including tax, and the pork bibin bowl is 500 yen including tax and 640 yen including tax. Both can be eaten at Matsuya nationwide from April 19, 2022 (Tuesday), except for some stores.