I tried to eat ``Beef rose grilled and scissors sauce cutlet assortment'' of Katsuya, which is full of volume with dark sauce beef ribs and scissors cutlet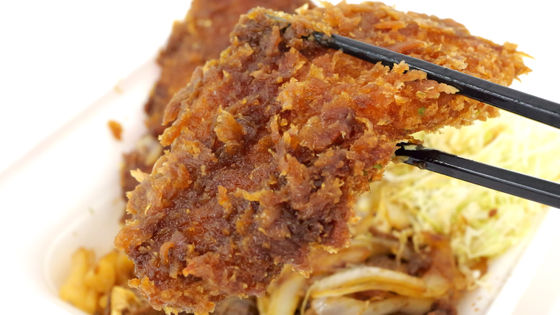 At the tonkatsu specialty store '
Katsuya
', as a new work of the 'Aimori Series' that combines two main side dishes on one bowl or plate, '
Aimori of grilled beef and chicken fillet'
will be released on November 4, 2022 ( Friday) has appeared as a limited-time menu. Tare-katsu of chicken fillet finished with crispy bread crumbs, and grilled beef ribs with sweet and salty sauce and broad-cut onions stir-fried. That's why I actually bought it and tried it.
[New work] 'Mo~' This is a 'take' of rice! `` Beef rose grilled and sasami tare cutlet platter '' Appeared at Tonkatsu specialty store `` Katsuya '' for a limited time | Press release of Arkland Service Holdings Co., Ltd.
https://prtimes.jp/main/html/rd/p/000000702.000032350.html
Arrive at Katsuya.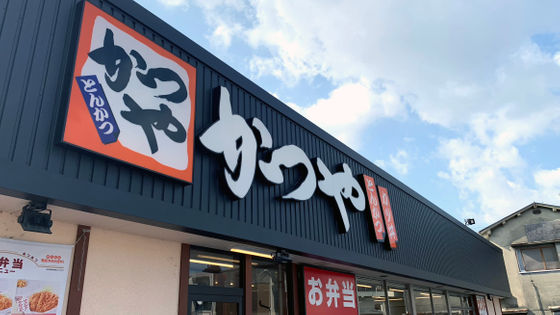 At the shop front, ``Assorted grilled beef ribs and sasami sauce cutlet'' are appealing.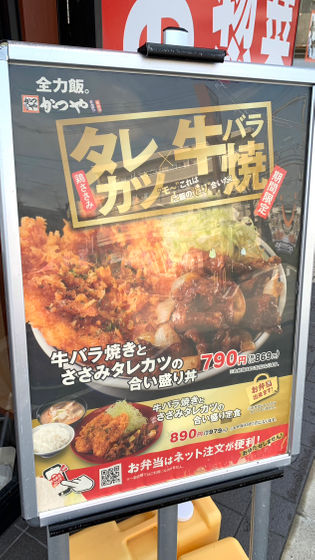 So I bought it and brought it home. This time, we chose the take-out menu of 'Grilled beef ribs and cutlet with sauce', which is a take-out menu.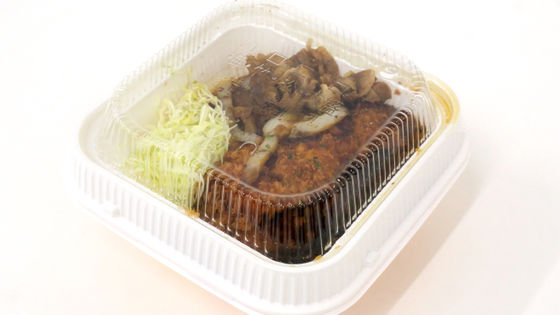 It looks like this when you open the lid.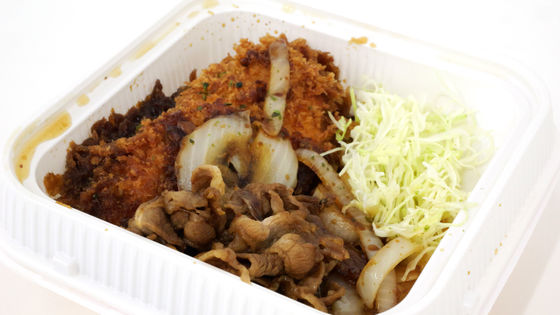 Ingredients include grilled beef ribs and sauce cutlet, as well as onions and shredded cabbage.



The rice comes with dried radish pickles.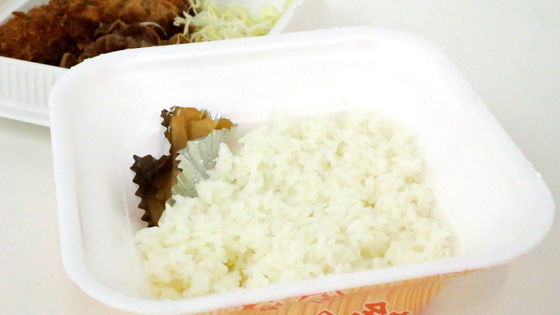 I will try to eat beef rose grill and scissors cutlet on rice at once.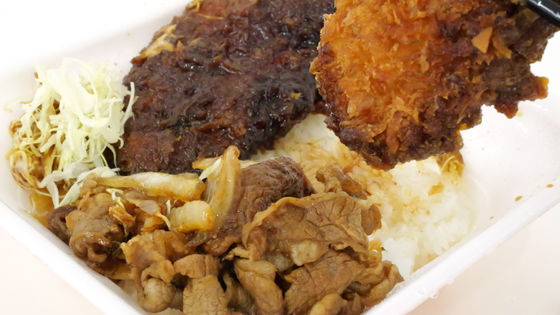 When I tried to eat it, it was a set of crispy clothing scissors cutlet and beef loose meat, which was very voluminous. The chicken cutlet sauce and the sweet and salty grilled beef rib sauce are entwined, and the overall seasoning is strong. It was a very satisfying dish with thick chicken cutlet, grilled beef ribs, and white rice.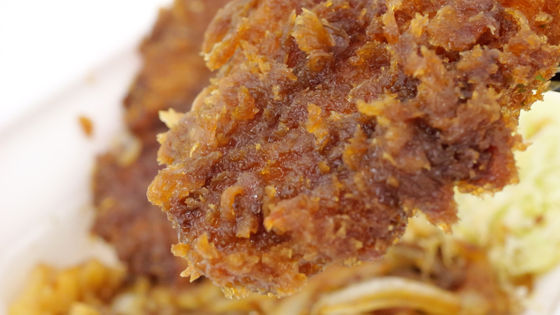 Katsuya's 'Grilled Beef and Sasami Sauce Cutlet Bowl' can be ordered from Katsuya nationwide from November 4, 2022 (Friday), and the price is 869 yen including tax. In addition, the set meal menu 'Grilled beef ribs and sauce cutlet set meal' is available for 979 yen including tax, and the take-out menu 'Grilled beef ribs and chicken fillet sauce cutlet lunch box' is available at 853 yen including tax. Beef rose grilled and sasami sauce cutlet bento' is offered at 961 yen including tax.