Sweet soy sauce I ate a set "a set meal of pork belly chicken cutlet" that someone stained in the meat


Tonkatsu and a bowl of chain storeA littleHowever, since 2016, we are sending a "flourishing" menu one after another. Today · From January 13, 2017, as the third bullet, "Pork belly chicken cutlet on rice bowl" and "Pork belly chicken cutlet set meals set" will start, so I went to eat.

Volume perfect match 3rd chicken cutlet × simmered pork belly
http://www.arclandservice.co.jp/katsuya/fair/fair.html

Arrived slightly.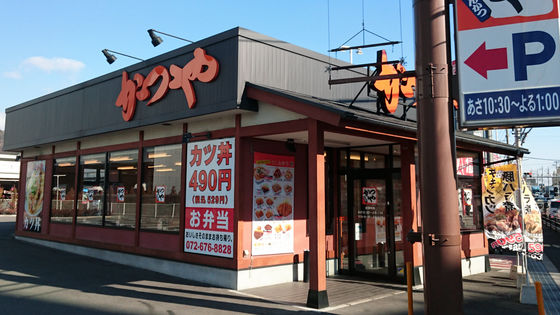 In front of the shop there were rows of "Pork belly boiled × chicken cutlets".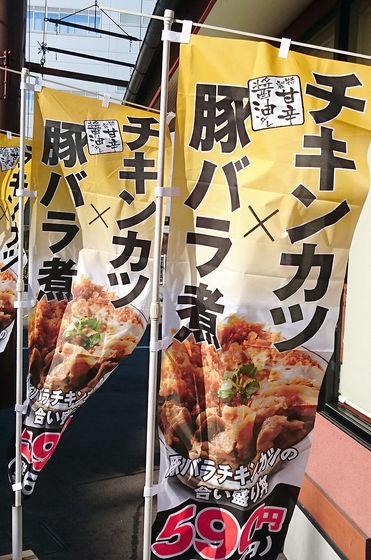 Also on the cover of the menu "Pork belly chicken cutlet on rice bowl".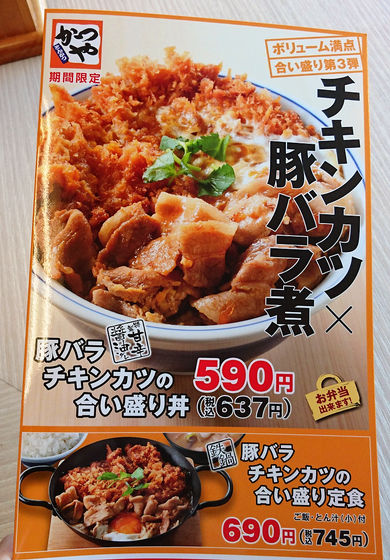 This time it was not a bowl (637 yen including tax), but a set meal with small broth and soup (745 yen including tax) was made. The time from ordering to coming out is a little over 5 minutes.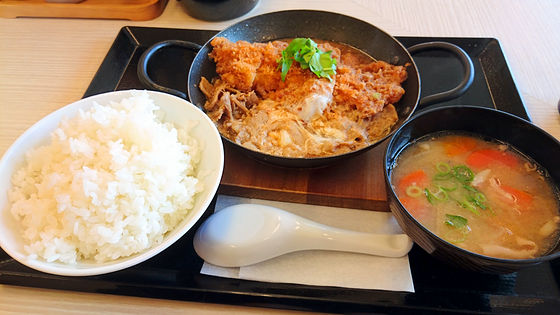 Chicken cutlets and boiled pork belly are cooked with eggs and are served in an iron pot.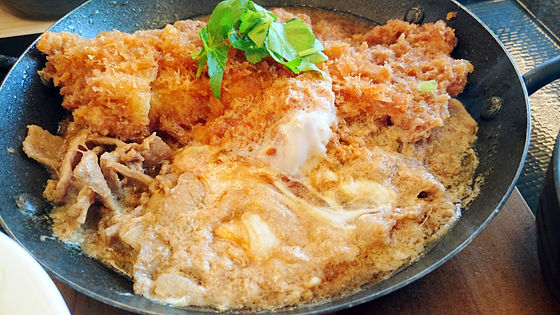 Fried chicken cutlets are soaked in thick clothing soy sauce firmly, and compatibility with rice is outstanding.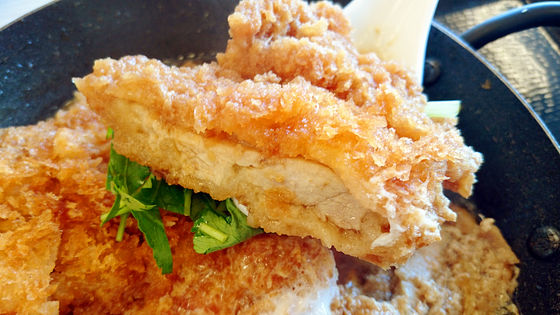 One sweet rose dish also sweet soy sauce The taste of anyone is perfect with rice.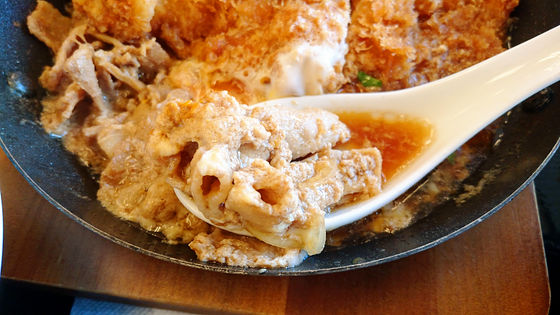 The hands that eat rice became a side dish that did not stop stopping.