I tried to eat the Matsuya "Tofu Kimuchichigezen" and "Tige-pig Calbi-Baked Sushi" without a doubt that the body will warm with spicy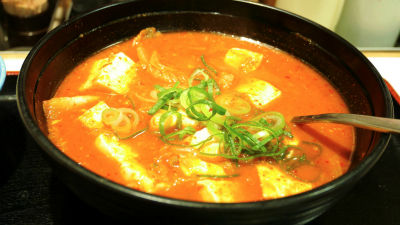 Matsuya will start to cook from 7th November (Tuesday), 2017, when the cold will become full-fledgedTofu Kimchichige set menu"When"Tige pig pork ribsWe will sell. I actually went to a shop to see if I could warm my body in a cold season.

Tofu Kimchichigezen released! | Matsuya Foods
https://www.matsuyafoods.co.jp/2017/10/31/4012/

I came to Matsuya immediately.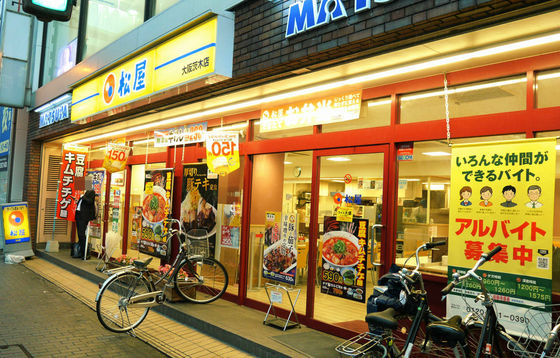 A poster of "Tofu Kimuchigei Zen" was pasted at the shop front.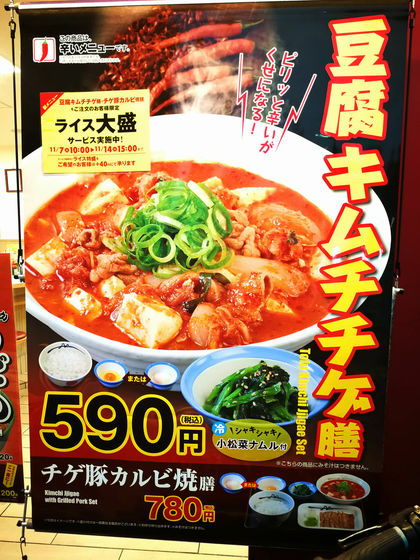 When purchasing a ticket and handing it to a clerk, "Tofu Kimchi-cha meal" arrived at 590 yen including tax in about 3 minutes. "Tofu Kimuchichigezen" comes with rice to tofu Kimchichige, Komatsuna Namuru, raw egg or semi-mature egg. This time, the eggs were ordered with raw rice, which means that eggs can be changed to rice large for free until 15:00 on November 14, 2017 (Tue).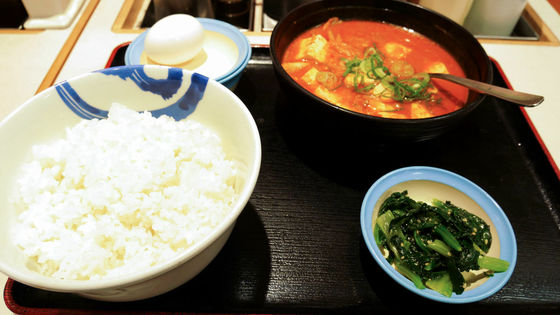 From the tofu Kimuchichige, scent mixed with pepper and kimchi. I feel a bitter feeling.



Tofu Kimuchichige is a tofu ......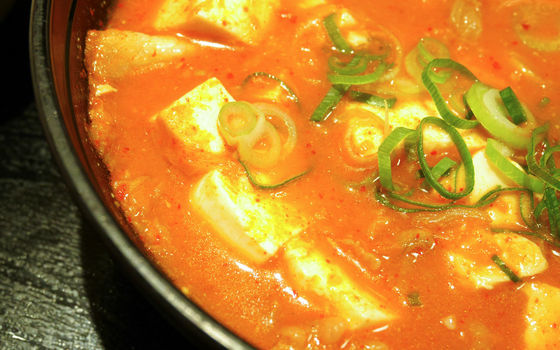 Kimchi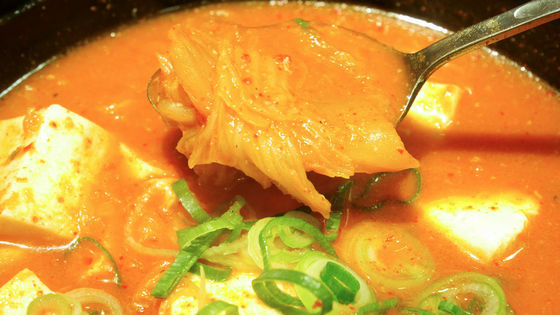 With beef ......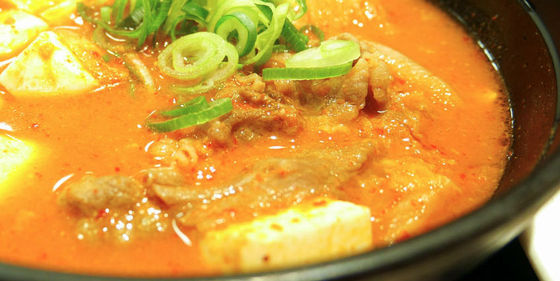 The onions are on the middle.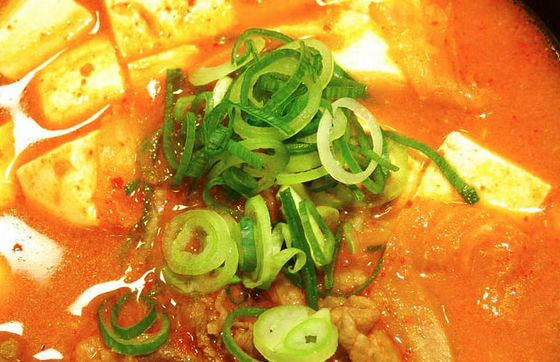 I will eat it from tofu. Tofu is silk tofu with a very smooth texture. It matches with soup without any discomfort, and it feels as if it is part of soup. In the soup, the flavor of seafood is combined with pepper paste and kimchi, there is richness. Also, a strong pungent taste may be said to be a full-fledged kimchi chiage, and as you eat it feels that body temperature rises, soaked and sweat falls down.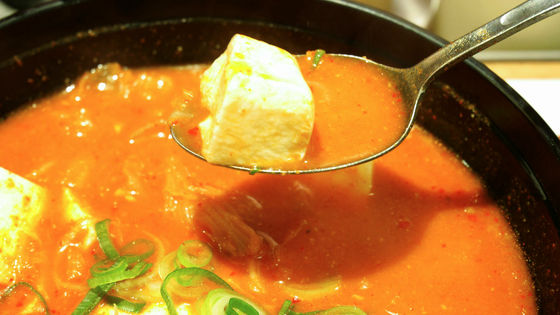 Next, if you bring Kimchi into your mouth, you can enjoy the texture of Shakijaki and the taste does not escape to the soup, so you can taste it as a solid Kimchi. I feel that the spicyness of soup is also effective, it is harder than kimchi to eat normally.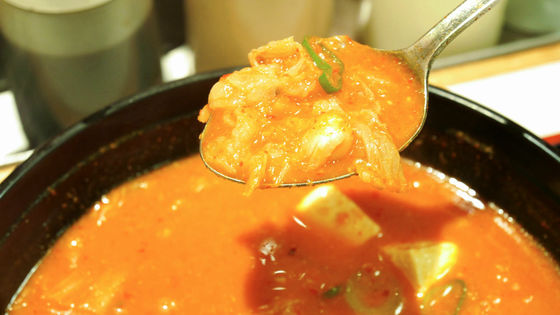 Next I will try to eat beef with chopsticks. Since beef has a response to eating and taste of soup is firmly soaked in, the taste of the soup and meat juice came out every time chewing and it has become a taste that can not be tasted by the baked beef.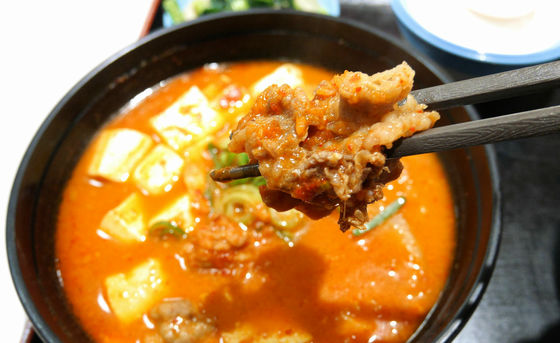 Here break the raw egg, stir it, and make a melting egg.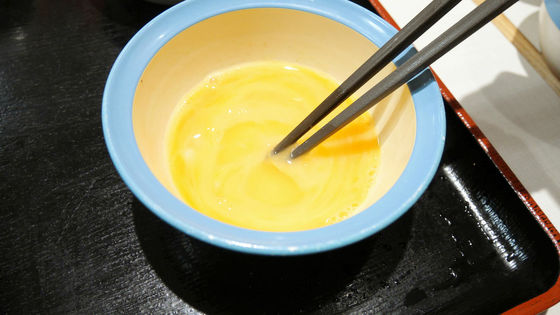 Put in tofu Kimuchichige ... ...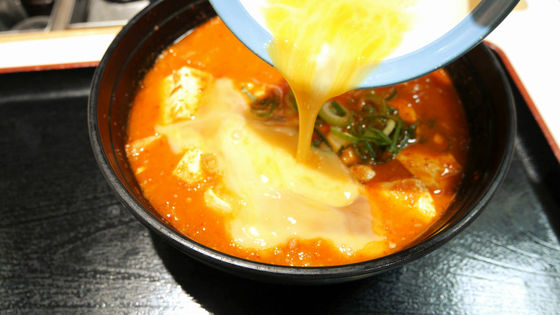 Tofu Kimuchichige with dissolved eggs completed. As soon as you eat, you can change eggs, the soup changes mildly. However, since the strong pungent taste of soup will not be relieved so much, attention is paid to those who do not like hardships.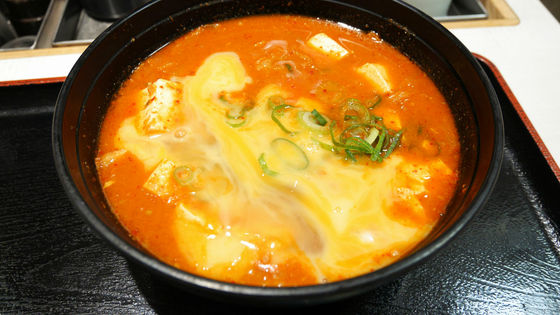 Komatsuna Namuru is not so dense, it is rich flavor, but compatibility with tofu Kimuchichige is good. In addition, forgetting the spicyness of tofu kimchichige for a moment, if you can not tolerate the spiciness, you can take a rest with this namul.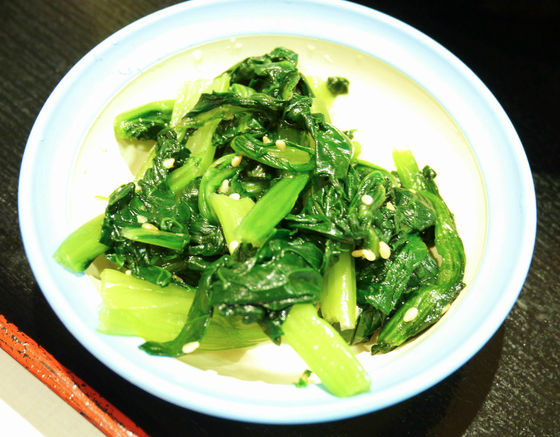 White rice is preeminent compatible with tofu Kimuchichige. Eating alternately with tofu kimchi chige will go with food and food.



Another Tige menu "Tiger pig pork ribs" (780 yen including tax). Tofu Kimuchichige is equipped with pork ribs with grilled meat.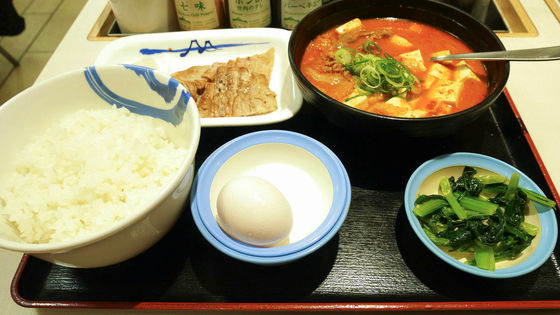 Grilled beef with grilled meat has radish and green onion in Calvi.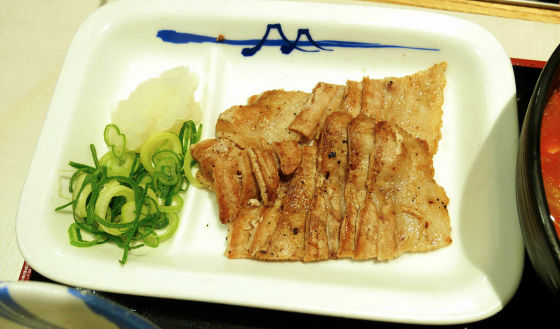 If you bring it to your mouth, you can enjoy the fragrance of the meat but it is very easy. Since it is not seasoned in particular, you can enjoy it in a variety of varieties such as radish and green onion.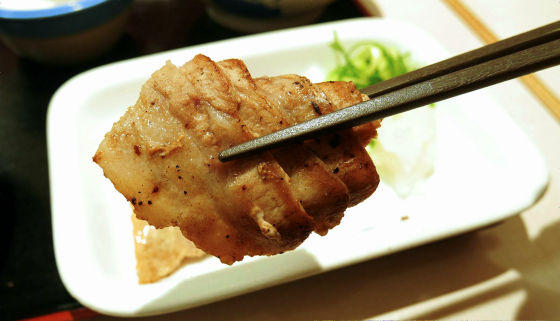 Since tofu Kimchichige remains warm with the body even after eating, it was not a problem even if walking outside without coat when it was this time. I think that it is perfect for the coming season when the cold becomes severe.