'Google suffered a loss of about 280 billion yen due to preferential treatment of its service in search results,' price comparison service PriceRunner complains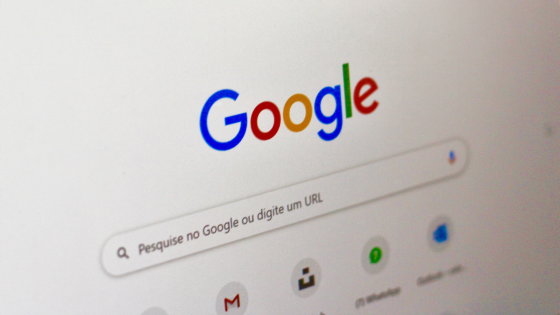 PriceRunner
, which develops a price comparison service, sued Google, saying that 'Google manipulated search results and gave unfair preferential treatment to its product price comparison service,
Google Shopping
.' PriceRunner claims that a large amount of profit has been lost due to Google's anti-competitive behavior, and estimates that the damage amount by 2020 will be 2.1 billion euros (about 277 billion yen).
PriceRunner sues Google for 2.1 billion euros
https://newsroom.pricerunner.com/posts/pressreleases/pricerunner-sues-google-for-21-billion-euros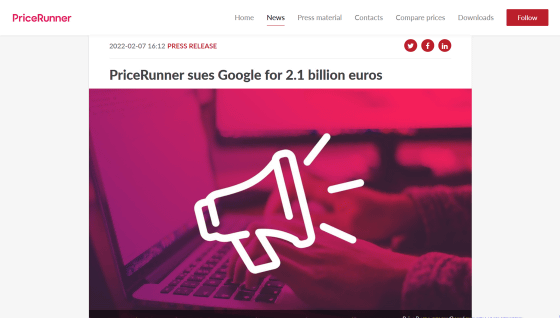 PriceRunner sues Google for 2.1 billion euros, prepares for long fight | Reuters
https://www.reuters.com/business/swedens-pricerunner-sues-google-21-bln-euros-2022-02-07/
Google sued for € 2.1 billion by shopping rival for unfair search placement | Ars Technica
https://arstechnica.com/gadgets/2022/02/google-sued-for-e2-1-billion-by-shopping-rival-for-unfair-search-placement/
Google Search, which boasts a dominant share in the search market, has been
criticized as
'abusing its monopoly position in the search market and being anti-competitive', and the antitrust on Google search is increasing. Law
lawsuits
are also occurring all over the world.
In 2017, the European Commission told Google € 2.42 billion that 'Google has unfairly favored its service, Google Shopping, and placed it in a more prominent place on the search results screen than other price comparison services.'
We imposed a fine
(about 310 billion yen at the rate at that time). Google had appealed the sanctions to the EU's
court of first instance
, but in November 2021, the court of first instance ruled that the European Commission's fines would be granted.
Google has been fined over 300 billion yen, lost in EU market monopoly trial-GIGAZINE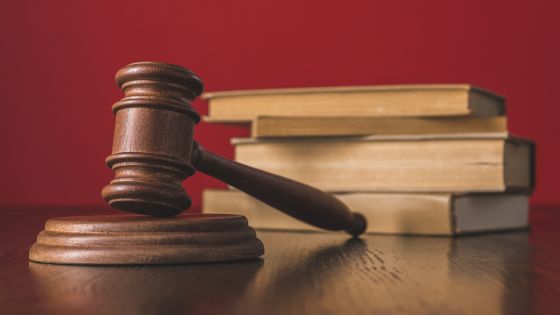 Following the court's ruling, PriceRunner, a Nordic-based price comparison service, said, 'Google's preferential treatment of its services in search results forces unnecessary spending on other price comparison services and online shopping. The victim was injured, 'he filed with a patent market court in Stockholm. PriceRunner points out that Google did not comply with the European Commission's decision after the 2017 sanctions and continues to abuse its dominant position, with PriceRunner suffering 2.1 billion losses between 2008 and 2020. Claims to reach the euro.
In a statement, PriceRunner said, 'Accounting firm
Grant Thornton
proved to be 12-14% more expensive than Google's own comparative shopping service and other services. For the prices of the most popular clothes and shoes. , 16-37% higher. As a result of Google's breach, it is estimated that European consumers are paying too much billions of euros each year. '
PriceRunner CEO Michael Lindar said, 'After extensive and thorough preparation, today we have sued Google for nearly € 2.1 billion. Of course, we have been reimbursed for the damage caused by Google over the years. But we believe the proceedings are also a battle for consumers who have been severely damaged by Google's antitrust violations over the past 14 years and today. ' He argues that even for European entrepreneurs and employment, major American tech companies should not be allowed to take advantage of near-monopoly positions and manipulate markets to have widespread impact.
In response to a Reuters inquiry, CEO Lindar commented, 'Google is still a very widespread market abuser and basically nothing has changed.' Meanwhile, a Google spokeswoman said he was willing to contend with PriceRunner in court, saying, 'The changes we made to our shopping ads in 2017 are working fine because PriceRunner isn't using shopping ads at Google. You may not be seeing the same success that other companies are seeing, 'replied Reuters' inquiry.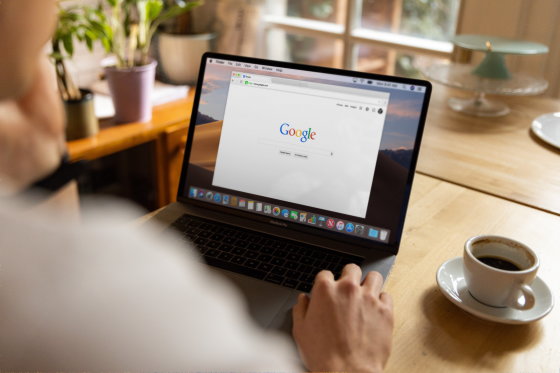 PriceRunner is backed by legal and financial advisors for the proceedings, and it is expected that it will take several years to reach a final conclusion. PriceRunner claims that the final damages will increase further as the amount of damage caused by Google's anti-competitive behavior increases during the proceedings.

In addition, Swedish payment service company Klarna announced that it will acquire PriceRunner in November 2021, and the acquisition amount is SEK 1.06 billion (about 13.3 billion yen).