Waymo sues vehicle management to prevent trade secrets of self-driving technology from being released to the public, advises vehicle management to also prosecute its own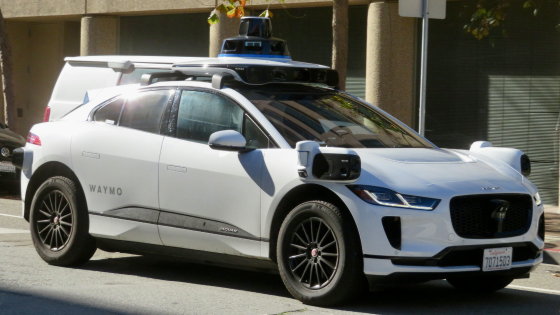 by
waltarrrrr
Waymo
, a self-driving car development company under the umbrella of Google's parent company
Alphabet
, is conducting
operational tests
of self-driving cars in various regions and cities to investigate the performance of the developed self-driving cars and collect data. However, it is reported that Waymo has sued the vehicle management agency to prevent the disclosure of trade secrets regarding autonomous driving technology by requesting official documents from the California vehicle management agency that has given permission for operational testing.
Waymo sues state DMV to keep robotaxi safety details secret --Los Angeles Times
https://www.latimes.com/business/story/2022-01-28/waymo-robot-taxi-sues-state-secret-black-ice
Waymo sues California DMV to keep driverless crash data under wraps --The Verge
https://www.theverge.com/2022/1/28/22906513/waymo-lawsuit-california-dmv-crash-data-foia
Waymo has already launched the official service of the fully unmanned taxi
'Waymo One' in
Arizona, and is also conducting a test program
for the general public in San Francisco. Testing on public roads provides important data for autonomous driving programs to adapt to the real world, and in the process of trial and error, in November 2021, 'a large number of Waymo vehicles plunged into a dead-end road and turned around. It has also been reported that the phenomenon of 'going' is occurring.
Report that many Waymo vehicles rush into a dead-end road and make a U-turn --GIGAZINE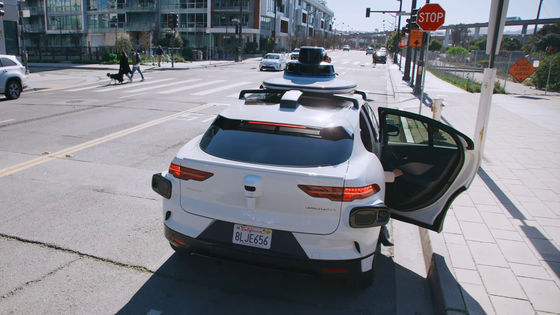 The California Motor Vehicle Management Authority oversees America's largest self-driving car testing program, permitting more than 60 self-driving car companies, including Waymo, to test drive. When the vehicle management authority grants permission for test driving, various experimental data provided by the company is analyzed and safety is checked, but since these data are treated as public records, disclosure request is requested. If you receive it, you must disclose it.
And in fact, an unidentified party asked for the disclosure of 'Waymo's application for permission to test on public roads.' Prior to complying with this request, the Motor Vehicle Management Authority contacted Waymo and disclosed a blackened version of the details of the trade secrets specified by Waymo, but the claimant who received it disputed and blacked out. He said he requested that the unmodified version be disclosed.
The vehicle management bureau that received the disclosure request again advised Waymo that 'if you do not want to disclose trade secrets, you should sue', Waymo has suspended the disclosure to the vehicle management bureau. I have filed a proceedings seeking it. In a complaint filed in the Sacramento County Superior Court on January 21, 2022, Waymo said that if more information about self-driving technology was disclosed to the public, Waymo would lose the competition with other self-driving car developers. Insist.
Detailed information that Waymo does not want to disclose includes 'What to do if an unmanned vehicle has an emergency' 'What to do if a robot taxi starts driving in a place where it shouldn't go' 'San Francisco tunnel'・ Performance restrictions when driving on tight curves and steep hills, 'information on accidents involving self-driving cars,' etc. are included. Waymo explained that these data would provide potential technological improvements and new perspectives to competitors, and if there is a precedent for disclosure of critical data submitted for regulatory approval, autonomous driving. Car companies have expressed concern that they will not spend their time and resources on technology development.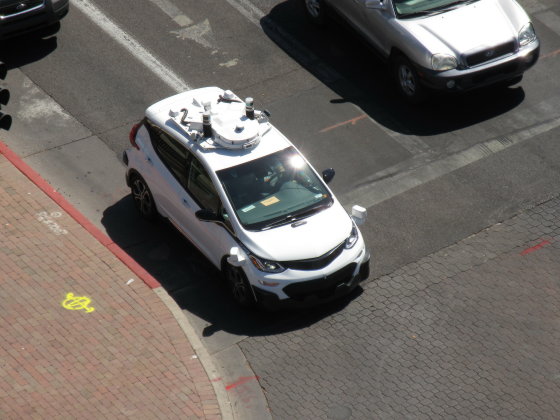 by zombieite

The Los Angeles Times, which reported the proceedings, said, 'In effect, what is a motor vehicle secret and what is not, and how should a balance be made between corporate claims and the public interest. We are shifting responsibility to the court's decision. ' It may take several years or more to resolve these proceedings, so even if Waymo's trade secrets eventually come to light, it will not be in the near future, he said.

Professor Sharon Sandeen, director of the Intellectual Property Institute at Mitchell Hamline Law School , understands that the law on public records and trade secrets is ambiguous and that the vehicle management agency left the decision to the court. comment. While many lawyers agree that important corporate secrets are protected by law, legislation and government take the lead because it is a problem that the public interest is hindered by the shield of corporate secrets. Insisted that it was necessary to make a clear distinction.

In addition, Waymo has released a lot of data compared to other self-driving car development companies, and in 2019, a huge amount of self-driving data set was released free of charge, and simulation results on the accident avoidance ability of self-driving cars Etc. are also open to the public. 'Every self-driving car company is obliged to demonstrate the safety of its technology, which Waymo has to provide safety data quickly, transparently and consistently,' said Waymo spokeswoman Nicholas Smith. That's why we share it with the general public. '