Self-driving car Waymo starts fully unmanned driving in San Francisco, planning self-driving taxi in big cities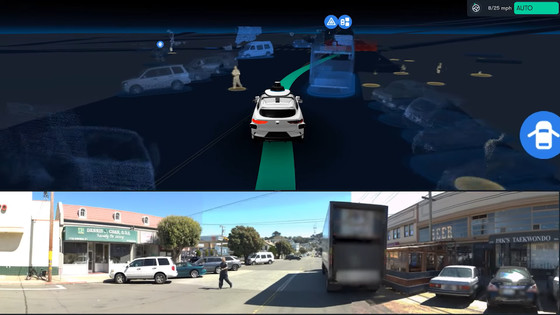 Waymo
's self-driving car, Google's brother company, launched a fully self-driving taxi service in Phoenix, Arizona in October 2020, and will be tested in
San Francisco
in August 2021 and in
New York City
in November 2021. Has started. Autonomous driving in big cities where complicated road environment and heavy traffic were issues, but Waymo announced on March 30, 2022, 'fully autonomous autonomous driving' in San Francisco without human drivers. Reported a successful start.
We're taking the next step in our journey—both in San Francisco and in Phoenix. Last week, our employees began taking fully autonomous rides in the City by the Bay, and soon we'll be expanding our Waymo One Trusted Tester program into Downtown Phoenix. Https://t.co/oSjVNFQmn0 pic.twitter.com/rum953SOc9

— Waymo (@Waymo) March 30, 2022


Waypoint --The official Waymo blog: Taking our next step in the City by the Bay
https://blog.waymo.com/2022/03/taking-our-next-step-in-city-by-bay.html

Waymo says fully driverless rides are coming to San Francisco --The Verge
https://www.theverge.com/2022/3/30/23002082/waymo-driverless-san-francisco-downtown-phoenix

Waymo's fully unmanned taxi, Waymo One , is officially serviced in Phoenix, Arizona, and is safe enough to be described as 'too cautious and stuck with too many pedestrians' in reviews that have used the service more than 60 times. It is said that the sex is certain.

What is the safety of riding the 'Waymo' self-driving car more than 60 times? --GIGAZINE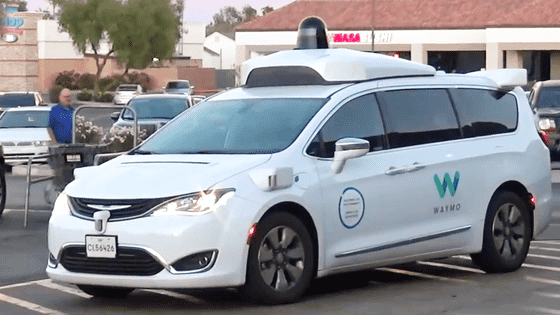 Waymo was also testing a fully unmanned taxi in San Francisco, but it was only available to employees and members of the company's 'Trusted Tester' program, and from the Public Utility Commission of California, 'human safe drivers As long as you are on board, you can charge the taxi fare. ' But Waymo says, 'We're definitely taking a new step,' says the outlook for fully autonomous driving.

In the movie below, you can see Waymo's efforts to achieve fully autonomous driving in urban areas.

Bringing the Waymo Driver to multiple geographies --YouTube


Waymo cites the difficulty of operating fully autonomous driving in San Francisco as a whole new road environment that is different from Phoenix, which is already in service.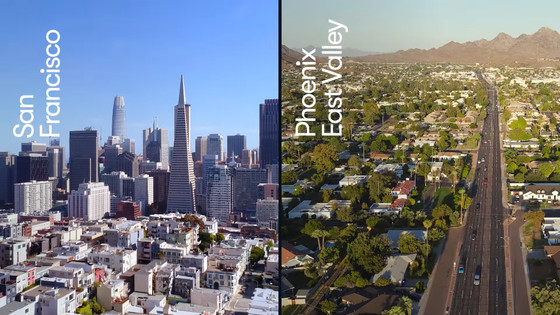 However, by conducting many test runs in multiple areas, it is possible to drive safely by machine learning even when going to a completely new area. According to the simulation, it is traveling over 20 billion miles (about 32.1 billion kilometers).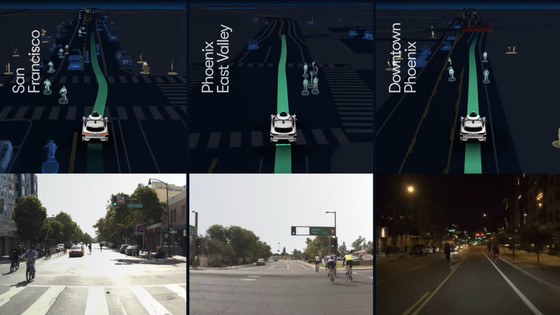 Also, in the following movie, you can see how the self-driving car traveling in San Francisco captures the road conditions and drives.


Our first days of fully autonomous driving in San Francisco --YouTube
You can see that Waymo's self-driving car is recognizing pedestrians crossing the road, avoiding parked vehicles.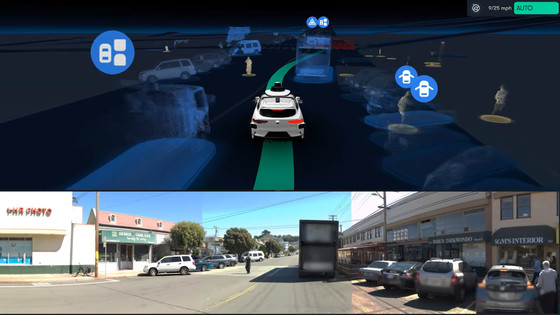 When turning right at the intersection, we stop just before the pedestrian crossing to wait for a car going straight.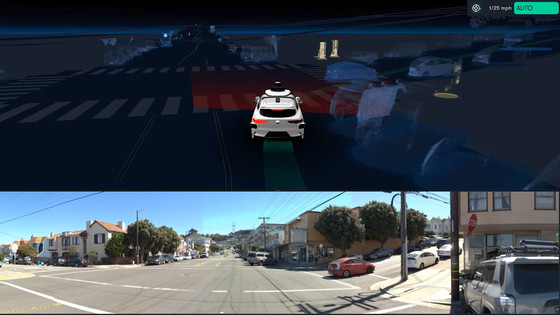 While self-driving taxi rivals are reportedly planning to operate only at night, Waymo says it is available 24 hours a day, 7 days a week. Waymo has announced plans to expand its service area in Phoenix and general use in San Francisco as a near-term plan, demonstrating its confidence in safe and efficient operation in more complex and dense urban environments.


in Ride, Posted by log1e_dh