El Salvador buys Bitcoin 410 BTC for about 1.7 billion yen, total Bitcoin holdings to 1801 BTC
El Salvador,
which envisions creating a Bitcoin economic zone by designating Bitcoin as legal tender, has revealed that it has purchased 410 BTC Bitcoin for 15 million dollars (about 1.7 billion yen).
El Salvador Buys The Dip, Acquires 410 Bitcoin --TheStreet
https://www.thestreet.com/investing/el-salvador-buys-the-dip-acquires-410-bitcoin
On September 7, 2021, a law was enacted in El Salvador with Bitcoin as the legal tender.
The world's first law to use Bitcoin as legal tender is enforced in El Salvador --GIGAZINE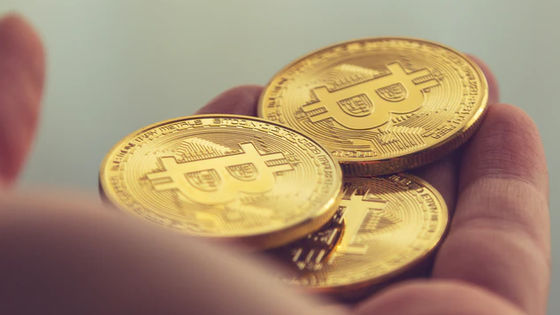 In addition, El Salvador's
President Nayib Bukele
has announced plans to build a 'Bitcoin City' in El Salvador that will turn the economy with Bitcoin.
El Salvador announces construction of 'Bitcoin City' to turn the economy with Bitcoin --GIGAZINE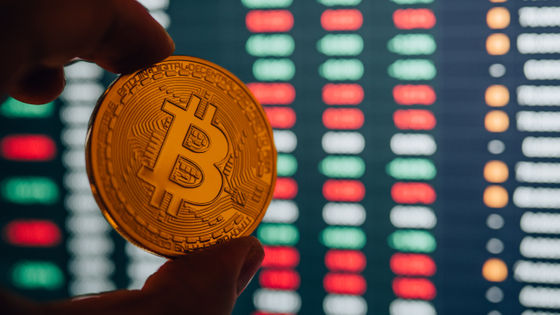 'I thought I missed the timing when Bitcoin's price plummeted, but it was a mistake. Bitcoin is really bargain,' Bukele said on Twitter, saying he bought 410 BTC for $ 15 million. I made it clear. The average acquisition price is about 36,600 dollars (about 4.16 million yen).
Nope, I was wrong, didn't miss it.

El Salvador just bought 410 #bitcoin for only 15 million dollars ????

Some guys are selling really cheap ???????? ‍♂️ https://t.co/vEUEzp5UdU

— Nayib Bukele ???????? (@nayibbukele) January 21, 2022


The price of Bitcoin recorded about 4.94 million yen around 1:00 JST on January 21, and has been on a downward trend since then, dropping to the 4.1 million yen level on the morning of the 22nd when El Salvador purchased 410 BTC. Was there.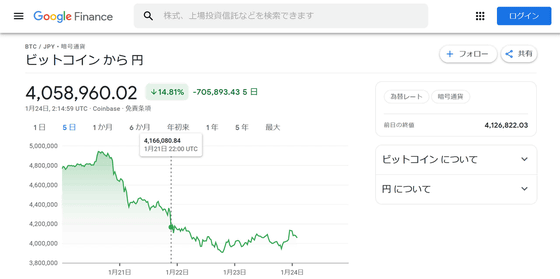 El Salvador has been buying more Bitcoin nine times since September 2021, including this purchase, and has a cumulative total of 1801 BTC of Bitcoin at the time of writing the article. The unrealized loss is about 20.7 million dollars (about 2.36 billion yen).

A nation state is losing money buying the dip! Https://t.co/yJeAdxDQne pic.twitter.com/ydFAukDcFv

— Alex Krüger (@krugermacro) January 22, 2022
in Note, Posted by log1i_yk