The world's first law to use Bitcoin as legal tender is enforced in El Salvador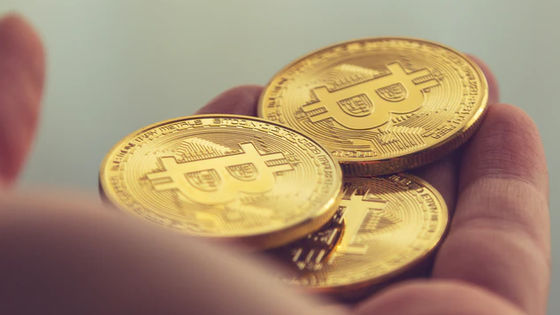 The law to make Bitcoin, a crypto asset, a legal tender was enforced in El Salvador on Tuesday, September 7, 2021. 'Making crypto assets into legal tender' is the first case in the world.

In world first, bitcoin becomes legal tender in El Salvador

https://techxplore.com/news/2021-09-world-bitcoin-legal-tender-el.html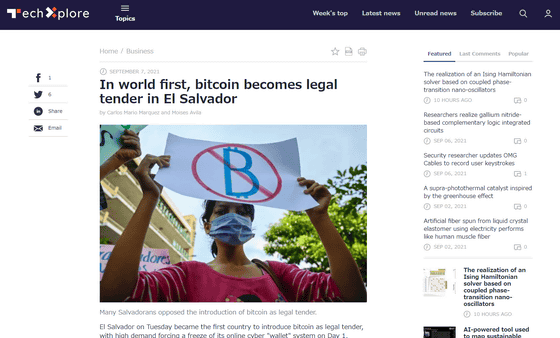 Salvador street protest breaks out against bitcoin adoption | Reuters

https://www.reuters.com/world/americas/salvador-street-protest-breaks-out-against-bitcoin-adoption-2021-09-07/
El Salvador's Chivo bitcoin wallet struggles to reach liftoff on launch day
https://www.theblockcrypto.com/post/116870/el-salvadors-chivo-bitcoin-wallet-struggles-to-reach-liftoff-on-launch-day
In June 2021, El Salvador, a small country in Central America, passed a bill to 'adopt Bitcoin as legal tender'.
'Bill to make Bitcoin legal tender' passed in El Salvador, mining plan using geothermal heat --GIGAZINE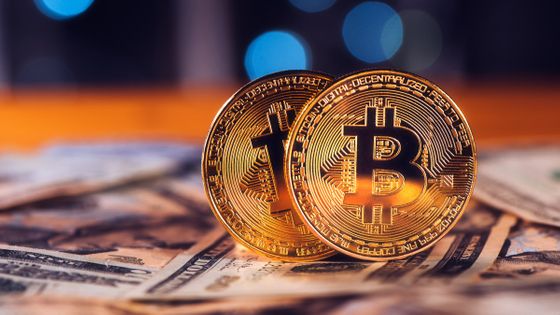 The law came into effect on Tuesday, September 7, 2021, and Bitcoin officially became the legal tender. This is the world's first case where crypto assets become the national legal tender.

In El Salvador, international remittances from people working overseas account for 20% of GDP, and there were problems such as a handling fee of 10% and a long time to deposit, but if it is a crypto asset, this is The problem is gone and it is expected to save $ 400 million in annual fees. In addition, 70% of the people do not have a bank account or credit card, but crypto assets have the advantage of being accessible without a bank account.

On the other hand, crypto assets have the big disadvantage that the price fluctuates sharply, and experts have raised concerns. Also, in the opinion poll, many people answered that they would continue to use cash instead of Bitcoin, and some said that it would take time to be accepted. As you can see from this view, there are street demonstrations against the introduction of Bitcoin on the day of enforcement.

The El Salvador government has installed 200 'Bitcoin ATMs' nationwide in line with the enforcement of the law. In addition, we have prepared a cyber wallet application 'Chivo' for purchasing and using Bitcoin. However, 'Chivo' was scheduled to be released at midnight on September 7, but it was not released on schedule, and President Nayib Bukele tweeted anger to Apple, Google, and Huawei.

Release him! ????

@Apple , @Google , @Huawei #BitcoinDay #BTC ???????? https://t.co/pE3LPtj9Uo — Nayib Bukele ???????? (@nayibbukele) September 7, 2021


In addition, when setting up the wallet, you can receive bitcoins worth $ 30 (about 3300 yen), but when entering data for setup, there is also a problem that setup does not proceed due to insufficient server capacity. .. This issue has been resolved by switching to a larger server.

President Bukele announced that he has purchased a new 150 BTC (about 780 million yen) in line with the legal tender of Bitcoin.

Buying the dip ????

150 new coins added. #BitcoinDay #BTC ????????

— Nayib Bukele ???????? (@nayibbukele) September 7, 2021


With this, the bitcoin held by El Salvador is said to be 550 BTC (about 2.85 billion yen).

It appears the discount is ending ????

Thanks for the dip @IMFNews . We saved a million in printed paper.

El Salvador now holds 550 bitcoin. #BitcoinDay #BTC ????????

— Nayib Bukele ???????? (@nayibbukele) September 7, 2021


Although the Bitcoin market plunged on September 7, if you check the weekly movement on the bitFlyer chart , you can see that it has returned to the level of September 2.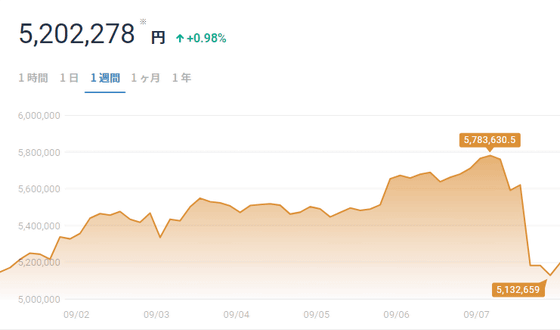 In addition, it can be confirmed that the price is higher on a monthly basis than in early August.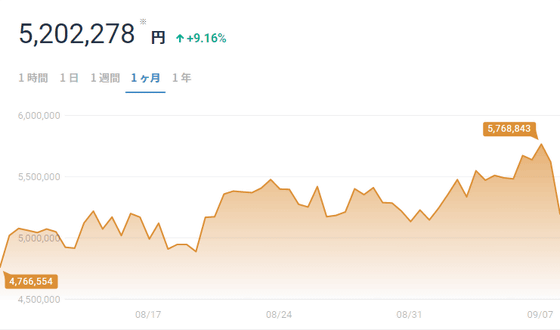 in Note, Posted by logc_nt