'Umaki Don' tasting review with Unatoto Nashiro, who rolled a plump and thick eel with rolled egg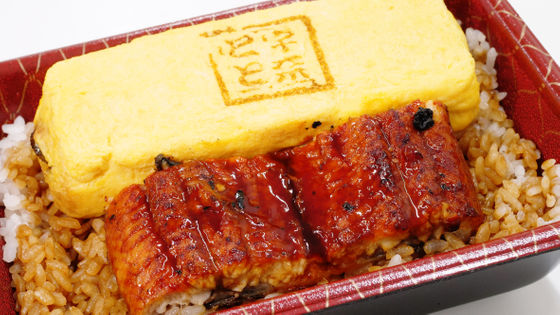 Eel is an
ingredient that is often eaten on the day of the Ox,
which is a summer soil, but in fact, it is a seasonal fish from autumn to winter. Was put together with the whole one eel broiled the 'Umaki', which is the dashi maki tamago wound with such eel
and Nadai宇奈'Umaki bowl'
of has appeared in 2021 November 22 (Monday). Using a special soup stock with a rich flavor and combining plump and thick eel with eggs, it is said that it is perfect for replenishing stamina for December, so actually buy it at a store with Nashiro Una and eat it. I did.
[Limited time menu] A whole popular menu 'Umaki' that is so big that it sticks out of the bowl, and a great value 'Umaki bowl' with plump and thick eel are now available! --Unatoto Unato | Unadon Unagi
https://www.unatoto.com/20211118/
Arrived with Una Nashiro.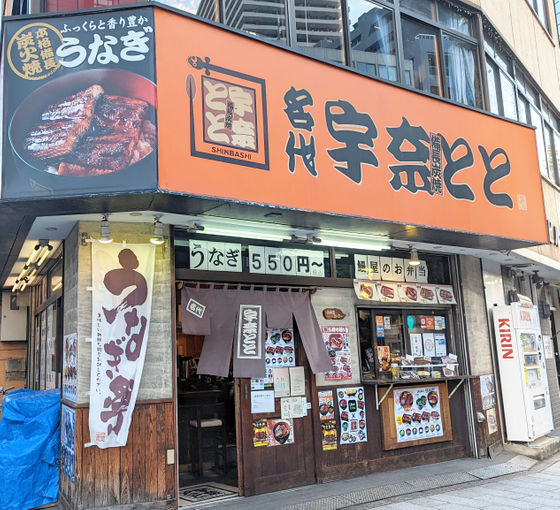 When I entered the store, it was appealing that a limited-time menu with the popular menu 'Umaki' with Una Nashiro was on board.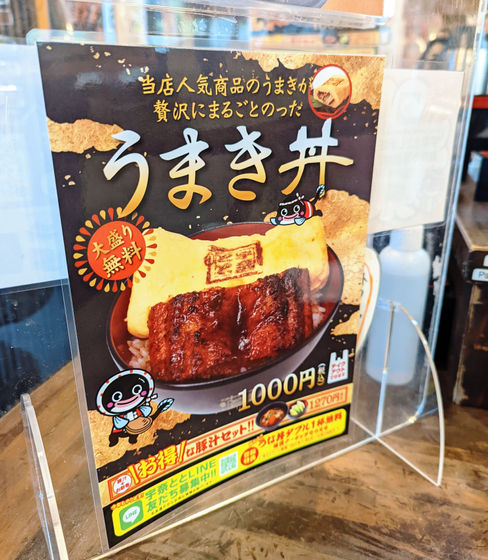 I ordered 'Umaki Don' at the ticket vending machine.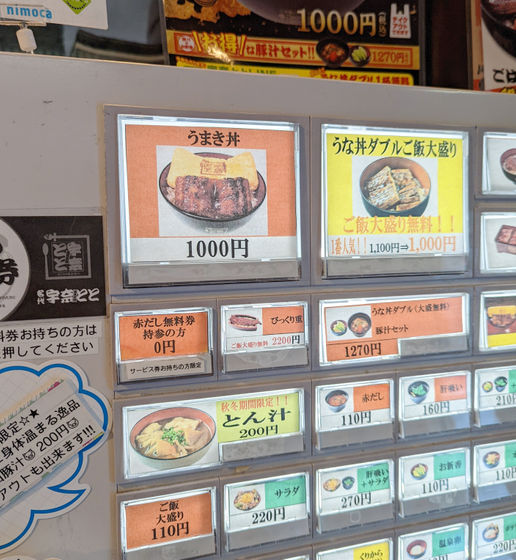 That's why I bought 'Umaki Don' for takeout.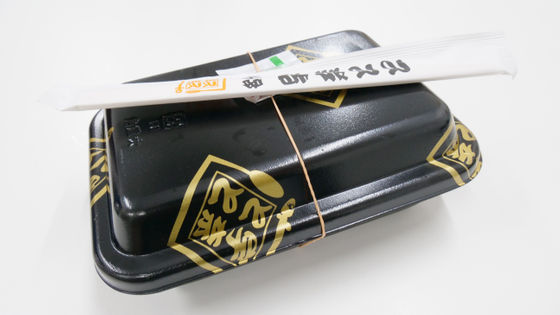 It is said that a large serving is free, so this time I chose a large serving of 'Umaki Don'. When I opened the lid, I found eel kabayaki and 'umaki' on top of the rice that had been soaked with eel sauce.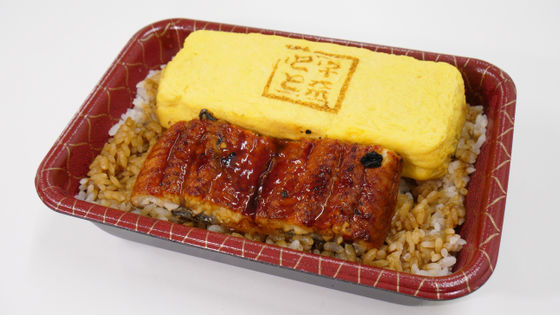 The size of the take-out container is actually 18 cm on the long side.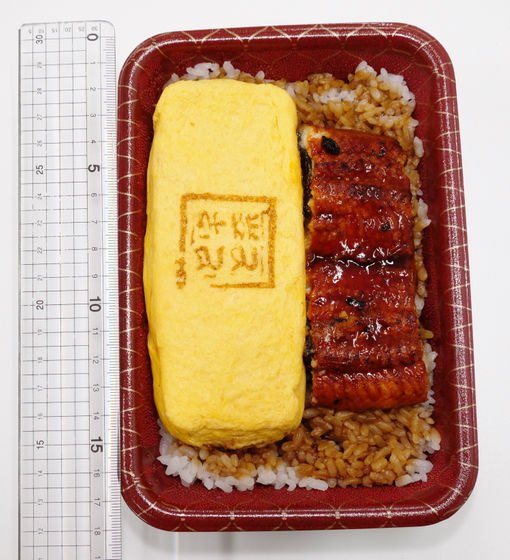 The short side was about 12 cm.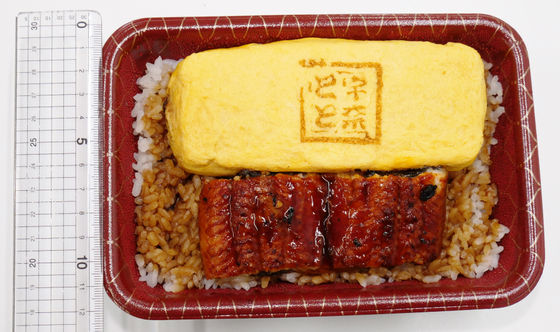 When you eat the soft and fluffy eel kabayaki, the taste of the sauce and the aroma of charcoal will spread in your mouth along with the eel gravy.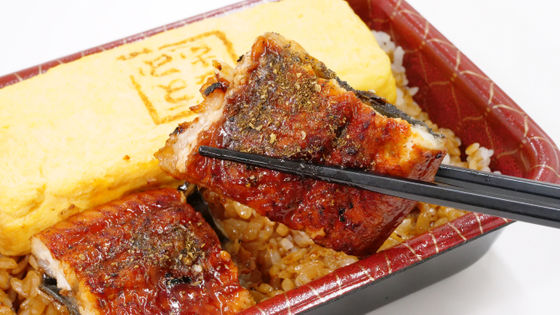 'Umaki' is an egg with soup stock wrapped in eel kabayaki, but the taste is lighter. You can eat it as it is and enjoy the scent of the soup stock and the umami of the eel, or you can squeeze it into your mouth with the rice that has plenty of eel sauce.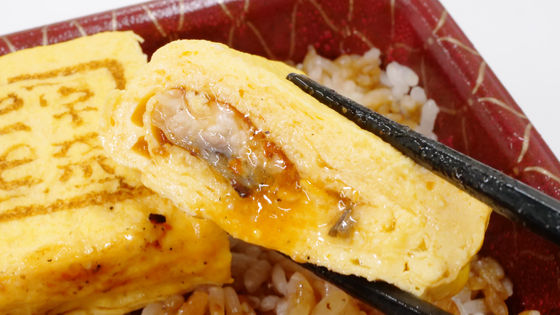 'Umaki Don' can be ordered for a limited time from November 22nd (Monday) to December 5th (Sunday), 2021, and the price is 1000 yen including tax for eat-in and take-out, 1270 yen including tax for pork soup set, liver sucking and shibazuke. Delivery with pickles is 1380 yen including tax. In addition, you can check the store with Nashiro Una who sells 'Umaki Don' from this link.